26.04.2019 » The secret life of Cristiano Ronaldo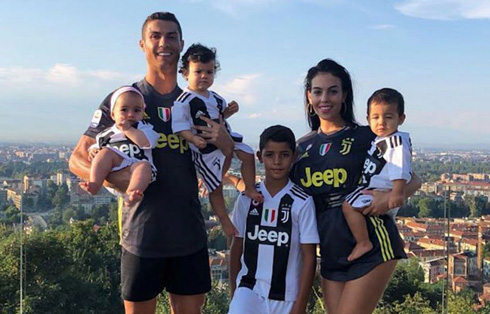 Cristiano Ronaldo is a man of many talents and one of them is precisely the way he conducts his life with his family in mind. The Portuguese superstar values his privacy very highly, but that also doesn't mean he hides everything he does from the media...


Cristiano Ronaldo is one of the biggest names in sports today and probably one of the most popular personalities in the world in general. Born in 1985, Ronaldo is among the most decorated football players who have ever lived and a holder of countless personal and team records. His incredible success on the pitch has led Ronaldo to becoming one of the wealthiest people in the world of sports. His Instagram profile is followed by over 162 million people, which would suggest that Ronaldo is an extrovert who loves sharing his personal life with his fans, but that could not be further from the truth. Ronaldo has always been a fairly private person, as reported by his friends and relatives. And his desire to conceal his personal life has only increased along with his popularity. Today, we take a closer look at Ronaldo's private life and examine his relationships with friends, family, and others. Are there any reasons behind his extreme privacy or it is just another celebrity kink? Let's reveal this.
A day in the life of Cristiano Ronaldo:
---

Family, friends and girlfriends
The lives of professional football players can sometimes be difficult in terms of personal relationships. They often move from one place to another and aren't always allowed to live the lifestyle that other people of their age may be accustomed to.
Unlike many players who change clubs often, Ronaldo has only really gone through three phases in his professional career. During his path as a player, he was playing for Manchester United, Real Madrid, and Juventus as of this season. Despite this, the incredible Portuguese is said to have very few friends among teammates. Some people even say that Marcelo was his only club friend during his time at Real Madrid which lasted for nearly a decade.
In an article published by The Sun, sources close to Cristiano report that he often leaves the training grounds and goes straight home after training sessions, even when other players invite him to join them in other activities.
Speaking of private relationships, in 2015 Ronaldo made his friendship with Moroccan kickboxer Bard Hari quite public and some of the photos published caused some spiteful observers to question his sexuality and lifestyle. Ronaldo always maintained that he is quite at ease with his sexuality and his successful history with some of the world's most beautiful women certainly speaks in favor of that statement.
When it comes to girls, Ronaldo can certainly have his pick. He is considered to be somewhat of a sex symbol of his generation, but he is far from being one to brag with the girls he is dating. What is known is that he was involved with some major hotties during the years, including Russian model Irina Shayk and his current girlfriend Georgina Rodriguez.
In 2010, Ronaldo had his first child. The identity of Cristiano Jr. remains a mystery to this day, as the footballer allegedly paid off the child's mother and took sole custody of him. Since then, Ronaldo had twins via surrogate mother in 2017, while Georgina gave birth to his youngest daughter Alana Martina in November that same year.
While many young unmarried men in his position might be dating a different model every week and brag about it on the social networks, Ronaldo remains fairly modest about his personal dealings in this area. He seems more than happy to show off how happy he is with his children and his current girlfriend but he does everything in his power to avoid any scandals from being linked to his name.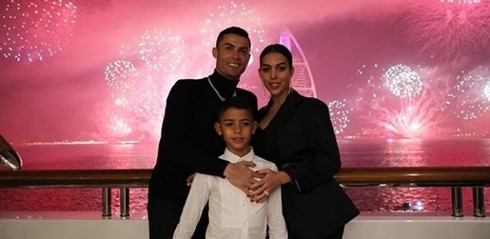 ---
A gambling man by nature?
While he does not seem to be an extremely social and extrovert type, Ronaldo is often reported to be somewhat of a gambling man. A direct public link between him and the world of online gambling was established in 2015 when he signed a marketing contract with PokerStars, one of the leading online poker providers in the world.
Other than poker, Cristiano is also rumored to enjoy online casino games, reportedly closing himself to the outside world for days at a time to enjoy the adrenaline rush of online gambling. While many of his peers enjoy flaunting their wealth in flashy brick and mortar online casinos around the world, Ronaldo is content to play at online casino sites from the privacy of his own home.
His gambling nature came into public eye when he reportedly made a bet with some of his teammates back in 2017. The bet was that he would manage to overtake Lionel Messi for the prestigious Pichichi Trophy, despite Messi being 11 goals ahead at the moment. Needless to say that he failed, but the sheer audacity of the bet proved that Ronaldo has both a winner's mentality and a slight dose of gamble in his bones.
---
Keeping the balance intact
Being one of the most famous personalities in the world can't be easy and maintaining a high dose of privacy through it all seems nearly impossible. Unlike many of his colleagues whose personal lives often make the headlines, Ronaldo manages to stay out of the spotlight as much as possible.
This incredible balance appears to bring him a lot of joy, as he has managed to father four children and maintain some healthy and long-lasting relationships along with an incredibly stressful career. Whatever anyone may think of his football skills and personality, Cristiano Ronaldo has proven time and time again that he is the kind of person that many younger players should only hope to become.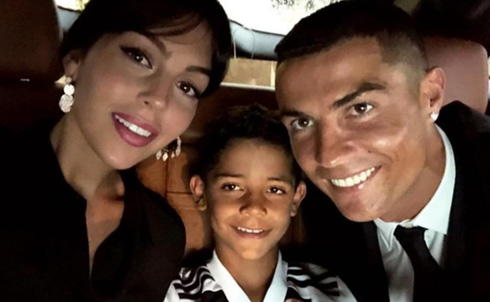 Cristiano Ronaldo next game for Juventus is for the Serie A on April 27 of 2019, against Inter Milan. You can watch Inter Milan vs Juventus, Atletico Madrid vs Real Valladolid, Barcelona vs Levante, Crystal Palace vs Everton, Tottenham vs West Ham, and Borussia Dortmund vs Schalke 04, all matches provided from our streaming soccer game pages.
Juventus next game:
Inter vs Juventus kick-off time (27-04-2019):
Beijing (China) | UTC/GMT+8: 02:30
Jakarta (Indonesia) | UTC/GMT+7: 01:30
India (New Delhi) | UTC/GMT+5.30: 00:00
Italy (Turin) | UTC/GMT+2: 20:30
Spain (Madrid) | UTC/GMT+2: 20:30
Portugal and England (Lisbon/London) | UTC/GMT+1: 19:30
Rio de Janeiro (Brazil) | UTC/GMT-3: 15:30
New York (United States) | UTC/GMT-4: 14:30
Los Angeles (United States) | UTC/GMT-7: 11:30
Sources: ronaldo7.net / indiatoday.in / thesun.co.uk / 101greatgoals.com