11.04.2019 » 7 tips to become a professional football player like Cristiano Ronaldo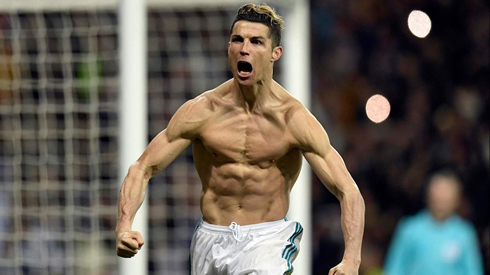 If you are an aspiring soccer player, you must be looking upon the greatest player of all time, Cristiano Ronaldo. Remarkable is an understatement of his soccer finesse as he has set records that are difficult, if not impossible to break. If you are looking for some inspiration to become a pro soccer player, then this article will highlight the open secrets that got Ronaldo to the big leagues, and how you can join him!



Hone your talent
Playing around with a ball at home in a familiar, challenge-free environment is not going to cut it. Set your goals and invest in a stint at a professional training facility like Lionville Soccer. That's certainly not what Ronaldo did in his childhood. These facilities are designed to help you undergo a strength and conditioning program that will transform your body for the kind of performance that Ronaldo exudes during the game. Again, with a conditioned body, you will be able to put in the time needed to hone your skills and avoid serious injury.
Becoming a professional player - Advices:
---

Do not let anything stop you
Ronaldo was born in a family that did not have many resources. He grew in a tin-roofed home. His mother was a cook, and his dad was the equipment handler for a boy's club. He struggled a lot dealing with his dad, who was suffering from alcoholism.
However, all these hardships never stopped him from excelling. He gave no excuses, even though he could have had valid reasons to stay home and give up. When his dad introduced him to football, he found his passion and when he was only 18, he had already started earning millions playing for Manchester United.
---

Fuel your passion
Many people who knew Ronaldo at a young age attest to the fact that he ate, drank and slept soccer! He was only ten when he started missing meals and skipping his homework to go out and play ball in the best football cleats. This passion is a critical catalyst to your success; it will keep you going in the face of adversity and pull you up when failure bogs you down.
---

Practice makes perfect
To be able to stand out from the rest and succeed, you will need to do a whole lot more than just Saturday practice. In fact, professional stars like Cristiano Ronaldo are known to put in over 10,000 hours of consistent, challenging practice! It does not matter whether or not you have an inborn talent or not, practice is critical for you to make it...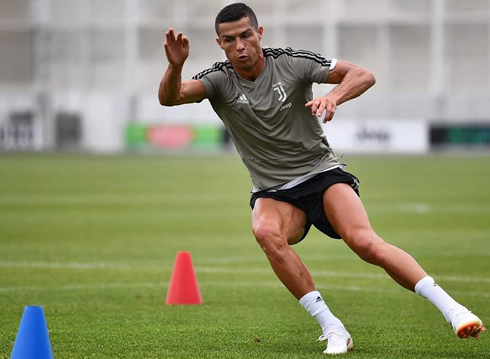 ---

Be confident
You will be surprised to know that even players of Ronaldo's caliber do experience anxiety and destructive criticism. However, confidence is one of the values that will propel you to greater heights. Cristiano claims to use negative energy to drive him further to face even the fiercest critics and opponents.
---

Have an unshakable work ethic
His teammates hail Ronaldo for training the hardest and longest, some even claiming that he is 'obsessed' with wanting to be stronger, quicker, and better. However, to join the greats, you need to put in the discipline and work.
---

The right mindset
If you want to be like Ronaldo in the future, you will have to have the desire to be great and say it to yourself often. That belief will be your weapon in conquering hardships, obstacles, and laziness.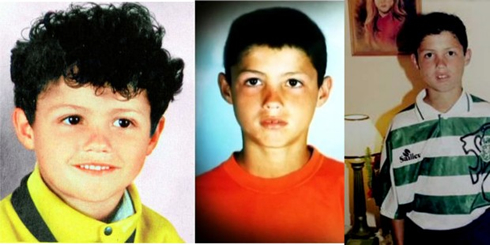 Cristiano Ronaldo next game for Juventus is for the Serie A on April 13 of 2019, against SPAL. You can watch SPAL vs Juventus, Atletico Madrid vs Celta de Vigo, Huesca vs Barcelona, Manchester United vs West Ham, Tottenham vs Huddersfield Town, and Borussia Dortmund vs FSV Mainz, all matches provided from our football live game pages.
Juventus next game:
SPAL vs Juventus kick-off time (13-04-2019):
Beijing (China) | UTC/GMT+8: 21:00
Jakarta (Indonesia) | UTC/GMT+7: 20:00
India (New Delhi) | UTC/GMT+5.30: 18:30
Italy (Turin) | UTC/GMT+2: 15:00
Spain (Madrid) | UTC/GMT+2: 15:00
Portugal and England (Lisbon/London) | UTC/GMT+1: 14:00
Rio de Janeiro (Brazil) | UTC/GMT-3: 10:00
New York (United States) | UTC/GMT-4: 09:00
Los Angeles (United States) | UTC/GMT-7: 06:00
Sources: ronaldo7.net / theguardian.com / dailymail.co.uk / goal.com