15.03.2019 » The success of Ronaldo: Talent or everyday hardworking?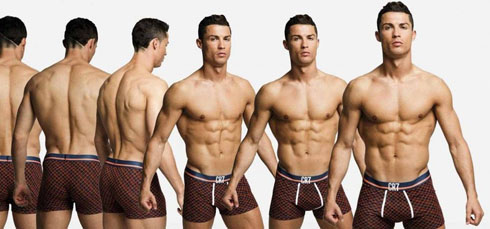 Not everyone is born with a divine talent to play football and even those who are born with that talent, they often waste it because they don't have the right attitude. Cristiano Ronaldo is an example to everyone because while he may not have born with that type of talent, he worked hard every single day of his life to become the player he is today...


Cristiano Ronaldo is a tremendously gifted player and it's fair to say that he worked extremely hard for every skill he possesses today. From dazzling dribbling moves, to making key-passes or simply striking from long range, it all helped him making history in football not only in the past, but also in the present days. He can basically do everything that a football player could ever need on a football pitch. It's no wonder that so many people ask around "how to play like Ronaldo?" and that's why we decided to gather some information about this topic.
Cristiano Ronaldo - Talent and hardwork:
---

Kind heart
Ronaldo is known for his kind way of treating fans. He never refuses to take a selfie with them and whenever he has the chance he also gives them shirts, boots and other type of merchandising. He also participates in charity projects all over the world and for example, if you are a student and you want to join his staff but you are stuck with an essay writing in UK college, then you better get professional dissertation writing help in order to increase your chances to join his team one day... But Ronaldo is a lot more than that! He is also known for his business ideas that will allow him to keep making money whenever he decides to hang up his boots. In 2016, he already opened a hotel in his poor city (Madeira) so he could improve the overall infrastructure and the quality of life for the locals.
Training is the key to everything
Being the key player in every team he pays for, Cristiano Ronaldo never skips his training and takes them very seriously. Some even say he's obsessed with training and needs to be told to take it easy at times. His teammates usually describe him as an obsessed person, who starts his training an hour before the rest. Most of the times, he's also the last player to leave either the training field or the gym. This makes him an increadible workaholic, who does not see any limits to reach perfection.
It is very important for every athlete to train and the way Ronaldo does it makes everyone respect him a lot. Not only that, but Cristiano also works out in the gym very regularly and he looks after his body very carefully. He never cheats when it comes to his health. He also looks for more effective options to improve his skills, just like successful students who use dissertation writing services to make their lives easier.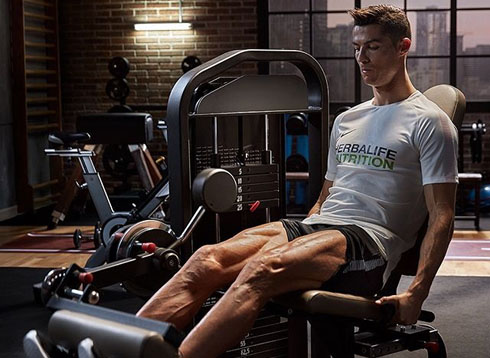 ---

Never drinks coffee
If you ever see a video of this Portuguese hitman drinking coffee – you will be lucky. Cristiano is a well-known tea fan. Probably this makes him an even more concentrated and focused person, while it is also less harmful to his health. This can be a good example for those students who love watching football at the same time they're writing their essays and drink coffee seven times a day. That's not going to help you in the future!
Always helped his teammates
Before becoming the incredibly popular player he is today, Ronaldo used to be a bit selfish when he had the ball. Nevertheless, he always supported his colleagues and never cared that much about at how difficult the obstacles were... If we look back a couple years to the EURO 2016, even when he got injured during the final against France, he still stood near the sideline advising and motivating his colleagues. That's something not everyone is capable of...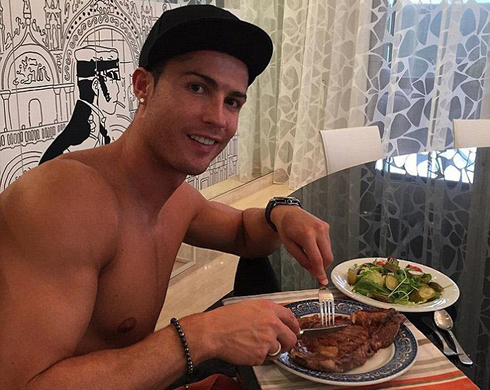 ---

Never gives up
In his first years playing for Manchester United, Cristiano Ronaldo never hid how much he wanted to become the best footballer in the world and win the Ballon d'Or. He finally won it in 2008, but he kept working for more and would still win it in another 4 occasions. Another dream he's always had and that he only accomplished it recently was winning a major title for Portugal. He had to wait until 2016 to help his nation becoming European champion for the first time in country's history.
Respected by everyone
Cristiano's attitude towards his former coach Sir Alex Ferguson shows how humble he is an how genuinely he treats his teachers. When leaving Manchester United, he could barely hold up his tears and whenever he meets with Sir Alex, he always tries to show his respect.
Ronaldo's attitude towards his friends is the same. He helps those who are around him in every way he can and the only thing he expects in return is their loyalty and friendship.
Cristiano Ronaldo's life story shows us that his real talent is actually his capacity to work hard every day of his life, his incredible dedication and his kind heart. Ronaldo does his best to prove that if you are not born with a natural talent, you can always reach your goals by working hard, putting as much effort as possible into what you believe and taking care of yourself. Big players like Cristiano Ronaldo are the role model for future generations.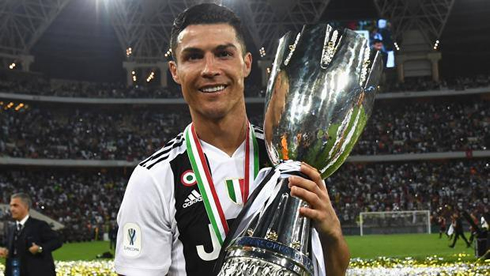 Cristiano Ronaldo next game for Juventus is on March 17 of 2019 in the Serie A, against Genoa. You can watch Genoa vs Juventus, Real Madrid vs Celta de Vigo, Leeds United vs Sheffield United, Wolverhampton vs Manchester United, Swansea City vs Manchester City, and Watford vs Crystal Palace, all matches provided from our live stream game pages.
Juventus next game:
Genoa vs Juventus kick-off time (17-03-2019):
Beijing (China) | UTC/GMT+8: 19:30
Jakarta (Indonesia) | UTC/GMT+7: 18:30
India (New Delhi) | UTC/GMT+5.30: 17:00
Italy (Turin) | UTC/GMT+1: 12:30
Spain (Madrid) | UTC/GMT+1: 12:30
Portugal and England (Lisbon/London) | UTC/GMT+0: 11:30
Rio de Janeiro (Brazil) | UTC/GMT-3: 08:30
New York (United States) | UTC/GMT-4: 07:30
Los Angeles (United States) | UTC/GMT-7: 04:30
Sources: ronaldo7.net / menshealth.com / theodysseyonline.com / scitation.org