06.03.2019 » Why Cristiano Ronaldo is still the best football player in the World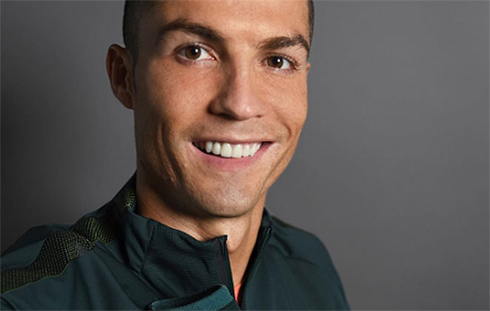 It's not breaking news, but it's never too much to repeat that in our view, Cristiano Ronaldo is still the best player in the World. The Portuguese superstar moved to a different country and a different league last summer, but he has been proving that he still makes the difference.


You can hate him or you can love him, but you have to admit one thing — Cristiano Ronaldo is the best football player in the world at the moment. He has devoted the whole life to this beautiful game, which really shows whenever he steps on the field. Many experts and fans claim that he does not simply play football but creates magic. There are still many people, however, who dislike Cristiano Ronaldo and claim that there are other footballers who can play on par with him. Nevertheless, numerous statistics disagree with them. Let's take a closer look at some of these stats and see why Ronaldo is still the best football player in the world.
Cristiano Ronaldo - Best skills and goals in 2018-19:
---

Unprecedented football skills
Messi is often mentioned as one of Cristiano Ronaldo's biggest rivals on the field. Many claim that he is the better footballer. However, the infographic below created by Betting Sites shares some information that proves otherwise.
Infographic URL: https://betting-sites.me.uk/messi-vs-ronaldo-greatest/
If we take a look at the section about skills and ratings, we can see that Cristiano Ronaldo scores much better. For example, he is much better at headings that Lionel Messi. Also, Ronaldo has a better shooting accuracy as more of his kicks find the net. That could explain the fact that he has scored more hat-tricks than Messi during his career too. Ronaldo is also one of the players with the best penalty kick accuracy in the game — 82.58%.
---

Numerous awards and honors
Cristiano Ronaldo's skills on the football field have definitely not gone unnoticed by football leagues and officials. Namely, he has received the Ballon d'Or four times so far (and also one FIFA World Player of the Year award), a trophy given to the best player in the world. It does not surprise then that he held the record for the most expensive player in the world for several years after he transferred from Manchester United to Real Madrid back in the summer of 2009.
Ronaldo has earned 15 honors with the teams he has played for. He won nine with Manchester United and six with Real Madrid. The star has 13 personal honors and holds 13 world records, which is one of the best achievements in football history.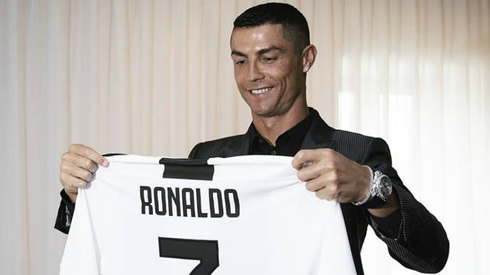 ---

The most popular football player
Cristiano Ronaldo is by far the most popular football player at the moment. He is loved and admired both by football fans and those who haven't seen a football game in their lives. And due to his physical appearance, CR7 is especially popular with the ladies...
We can measure his popularity by looking at his social media profiles. At the moment, Ronaldo has more than 320 million followers combined on Instagram, Facebook, and Twitter, which makes him the most famous football player on the internet. Due to having so many followers, he is also very popular among brands who use his social media traction to promote their products and services. At the moment, Ronaldo has more than a dozen big-name sponsors, which naturally include some of the biggest companies in the world.
Cristiano Ronaldo next game for Juventus is on March 8 of 2019 against Udinese. You can watch Juventus vs Udinese, Napoli vs Red Bull Salzburg, FC Porto vs AS Roma, PSG vs Manchester United, Rennes vs Arsenal, and Eintracht Frankfurt vs Inter Milan, all matches provided from our soccer streams game pages.
Juventus next game:
Juventus vs Udinese kick-off time (08-03-2019):
Beijing (China) | UTC/GMT+8: 03:30
Jakarta (Indonesia) | UTC/GMT+7: 02:30
India (New Delhi) | UTC/GMT+5.30: 01:00
Italy (Turin) | UTC/GMT+1: 20:30
Spain (Madrid) | UTC/GMT+1: 20:30
Portugal and England (Lisbon/London) | UTC/GMT+0: 19:30
Rio de Janeiro (Brazil) | UTC/GMT-3: 16:30
New York (United States) | UTC/GMT-4: 15:30
Los Angeles (United States) | UTC/GMT-7: 12:30
Sources: ronaldo7.net / espn.com / theguardian.com / marketwatch.com