28.01.2019 » The story behind Cristiano Ronaldo's career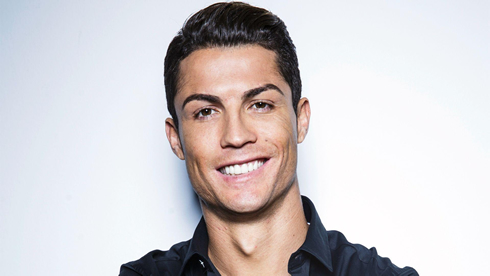 It's been a long and fruitful career so far for Cristiano Ronaldo and it doesn't seem like he's already settled for it. The Portuguese legend has already cemented his legendary status for everything he has accomplished in the sport in the past years.


Cristiano Ronaldo is one of the best footballers of all time and even his biggest critics can't deny that he deserves to see his name right next to the biggest legends this game has ever seen. He has won many awards and trophies both individually and with his clubs and country. Currently, Cristiano is playing in Italy for Juventus, after a very controvesial transfer from Real Madrid this past summer. You can see him and bet on his scoring chances on bookmakers with live streaming, but if for any reason you do have the opportunity to watch him playing live in the stadium, just make sure you don't miss it because he may retire soon!
Cristiano Ronaldo - An entire career at the top:
---

Amateur Journey
Cristiano Ronaldo started playing football when he was 8 years old. He began his amateur career in a neighborhood club called Andorinha, where his father used to work. Two years later, Cristiano moved to one the most popular clubs in Madeira called CD Nacional.
He was a promising talent and he naturally attracted scouts from the biggest clubs in Portugal. Sporting acted quick and succeeded to persuade the youngster to join the team just one year after having joined Nacional.
Sporting was the first major step for a young Ronaldo towards his successful career as we know it. He began his junior career as a youth player until 2002, and that was when he got his first call into the senior team.
He was just 16 years when he played his first senior game against a first division team called Moreirense. This game fueled his desire of become a football star as soon as possible and as his playing skills wowed everyone in the stadium. He scored two goals for Sporting in that game.
A few days later, the Portuguese ace made his first debut in the European stage when he played his first UEFA Champions League match against Inter Milan. He would continue to train and play with both the senior and youth team at the time.
Scouts and clubs started to gain interest in the the Portuguese wonderboy after he displayed some mind blowing man-of-the-match performances while playing for Portugal's youth team in an under-17 UEFA tournament. Big clubs such as Liverpool, Manchester United and Arsenal rushed to sign the player. However, only one of these three teams took CR7 seriously enough in order to sign him later on.
---

Professional Journey
Ronaldo's prospects changed in a pre-season friendly against one of the biggest and most popular teams in the world, Manchester United. Managed by Sir Alex Ferguson at the time, Man United was rooted to beat Sporting mercilessly. However, a promising youngster with an incredible natural talent and killer moves had other plans...
Cristiano helped Sporting beating Manchester United by 3-1 and pretty much every player from the Red Devils was impressed with the youngster's skills.
A few days later, Sir Alex Ferguson decided to gamble on the youngster. Manchester United ended up paying 15 million euros to Sporting in order to sign the Portuguese promise.
---

Manchester United Journey
Cristiano Ronaldo made his first debut match as a Manchester United player as a substitute, when they played Bolton Wanderers in the Premier League. And, just like was his norm since he started playing, he dazzled the full stadium, including the never impressed English media.
His first two seasons received mixed feelings. His skills and techniques attracted praise, but with time, he also attracted criticism and accusations of selfishness, poor decision making, and lacking of match consistency. Some understood the trend since he was just an inexperienced 18-year-old...
Later on, Cristiano Ronaldo finally settled well in the team and helped the club win many domestic titles by scoring goals in almost every game.
In 2007, the now mature Cristiano won his first major individual accolades; the PFA award, the Young Player of the Year award and the Footballer of the Year award.
He won Manchester United fans hearts after helping the team win the UEFA Champions League trophy in 2008 and again bagging the 2008 FIFA World Player of the Year and the European Player of the Year awards.
His achievements and praises attracted another big club in Europe that wanted him more than everything else. In 2009, Cristiano Ronaldo moved to Real Madrid, breaking the record as the world's most expensive player.
---

Real Madrid Journey
After signing for Real Madrid, Cristiano Ronaldo scored more than 30 goals in his first season in Spain, but he finished that season without any silverware.
However, his career at Real Madrid catapulted his star status to an even higher level and allowed us to witness one of the biggest rivalries in football with another very special player. His rival was obviously Lionel Messi, from FC Barcelona.
In Spain, CR7 played over 430 matches for Real Madrid and he would score a record-breaking 450 goals.
His personal and club accolades at Real Madrid include 4 Champions League trophies, 6 Golden Boots in the UEFA Champions League, 4 Golden Balls for the best player in the tournament, 3 La Liga Pichichi awards and a couple of Spanish La Liga titles.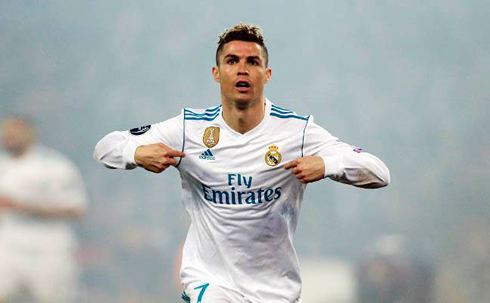 ---

International Journey
His international career has not been that successful compared to his club achievements. So far, he has only managed to lift one trophy with Portugal and it happened two years ago in the EURO 2016.
Cristiano Ronaldo played his first international match in August 2003, against Kazakhstan. At the age of 19 and when Portugal were playing in the European Championship hosted in their own country, Ronaldo and his teammates reached the final and Cristiano scored the winning goal against the Netherlands in the semi-finals. However, they would lose in the finals against Greece, in one of the biggest upsets ever in European Championships.
Cristiano also represented his country in the 2006 World Cup held in Brazil. The team was full of experienced players such as Figo or Deco and the Selecção went ahead to reach the semi-finals just before they got knocked out by France. They lost 1-0 in that bad memory game.
In 2010, Cristiano Ronaldo captained Portugal in a World Cup for the first time in his career, in a tournament hosted by South Africa. However, the tournament as a whole was a bit disappointing. Portugal and Cristiano went home early, courtesy of Spain, who eliminated them in the last-16 stage. He only managed to score one goal in the entire tournament.
2016 would be the year Ronaldo's international career finally led him to glory. The EURO 2016 stopped the world and many pundits had written off Portugal as favorites to win the title.
However, a bit of luck was on the Selecção side as they reached the finals winning only one game within 90 minutes. They finished 3rd in the group stages and progressed as the best 3rd place in the competition. In the finals, Cristiano Ronaldo got off injured after clashing with France international Dimitri Payet. He only got to play a few minutes of the first half...
Cristiano stayed beside the coach the whole game almost acting as an assistant. Portugal went ahead to win the finals, beating favorites France 1-0, after a splendid goal scored by Éder in extra time. Cristiano and Portugal lifted their first major European trophy and this achievement definitely helped CR7 winning the Ballon d'Or in 2017, which became his fourth.
Cristiano is currently playing for Italian giants Juventus, after calling it quits with Real Madrid. It is said that Cristiano decided to move to the Old Lady after receiving a standing ovation from the Juventus fans in Turin, despite having helped Real Madrid beating them in a Champions League game.
Cristiano Ronaldo is now 33 years old (he turns 34 next week), but sometimes he still plays like a 25-year-old. He has won many accolades throughout the years. When the time comes for Cristiano to retire, he will certainly have his name in the book of records as one of the best footballers to grace our planet.
From a poor boy born in a struggling family with a drinking father, to become one of the best if not the best footballer of all time.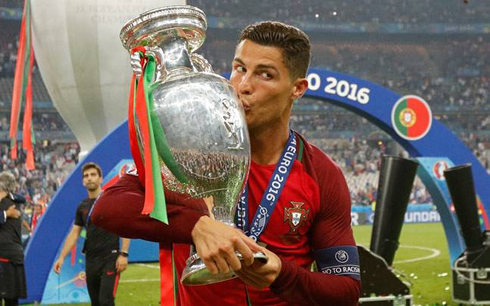 Cristiano Ronaldo next game for Juventus is on January 30 of 2019 for the Italian Cup, against Atalanta. You can watch Atalanta vs Juve, AC Milan vs Napoli, Barça vs Sevilla, Man Utd vs Burnley, Arsenal vs Cardiff City, and Newcastle vs Man City, all matches provided from our football live game pages.
Juventus next game:
Atalanta vs Juventus kick-off time (30-01-2019):
Beijing (China) | UTC/GMT+8: 03:45
Jakarta (Indonesia) | UTC/GMT+7: 02:45
India (New Delhi) | UTC/GMT+5.30: 01:15
Italy (Turin) | UTC/GMT+1: 20:45
Spain (Madrid) | UTC/GMT+1: 20:45
Portugal and England (Lisbon/London) | UTC/GMT+0: 19:45
Rio de Janeiro (Brazil) | UTC/GMT-3: 16:45
New York (United States) | UTC/GMT-4: 15:45
Los Angeles (United States) | UTC/GMT-7: 12:45
Sources: ronaldo7.net / juventus.com / espn.com / theguardian.com