15.01.2019 » Cristiano Ronaldo goals and challenges for 2019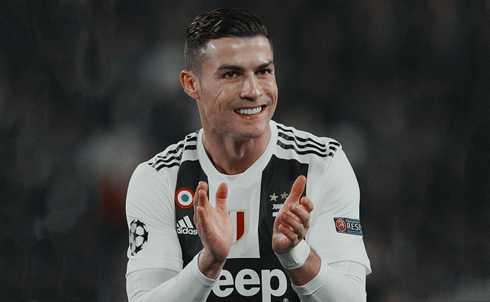 We've all had the chance to reflect on what Cristiano Ronaldo accomplished in 2018, and it was yet another fantastic year for the Portuguese forward. But what does 2019 have in store for the best player in the world?


Cristiano Ronaldo started the year off with a night run in Dubai of all places! The Portuguese legend was in Dubai with his family and some teammates celebrating the end of 2018, which, as we all know, ended with him falling one goal shy of 50 for the calendar year. He was also pipped to the Ballon d'Or by Luka Modric after his heroics for Croatia at the World Cup. We can talk all day about what he may or may not be getting up to off the pitch, but his performances in a Juventus and Portugal shirt in 2019 is where our focus lies...
Cristiano Ronaldo - Another year, more conquers to come:
---

How many goals will
Ronaldo score in 2019?
A bucket load is the answer. There's no doubt Cristiano will be banging in the goals for club and country throughout the year, but how many will he go on to score? It's never easy trying to eclipse the previous year's record, but he's no doubt aiming for another 50. Why shouldn't he? It's achievable.
Let's just remind ourselves of how mindboggling his goalscoring stats are for club and country in a calendar year.
→ 2011: 60
→ 2012: 63
→ 2013: 69
→ 2014: 61
→ 2015: 57
→ 2016: 55
→ 2017: 53
→ 2018: 49
→ 2019: 50+?
Now that's a record Messi will probably never eclipse, 50+ seven years in a row.
---

Can Ronaldo win the Champions League with Juventus?
Now there's a question. Of course, he can. Will he? That will all depend on how the rest of the team perform. As good as he is, he can't carry a whole team to Champions League glory! Although he arguably did that at Real once or twice, but even so...
Bookmakers have Juventus priced up as one of the favourites to go all the way, so why not get your debit or credit card out, make a deposit at your favourite bookie and place a bet on Juventus to win the Champions League? They have a great chance. Betting sites also accept PayPal deposits if you don't fancy giving any new card details to a betting site. PayPal is safe and secure too, so there's no need to worry about security there.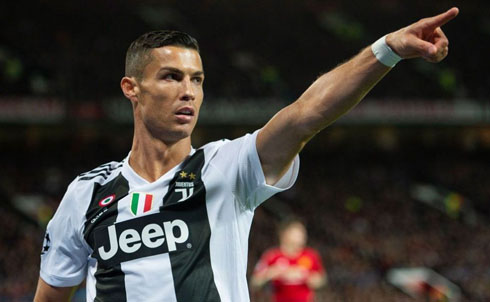 ---

Will Ronaldo win the 2019 Ballon d'Or?
There's no World Cup in 2019 to throw a spanner in the works that's for sure, but there is the small matter of the UEFA Nations League. Portugal are still in with a chance of winning that of course. Will it be enough to claim the coveted award? Probably not, but if Cristiano can have a good end to the season with Juventus and help Portugal win the Nations League, he'll be right in the mix once again.
---

International football with Portugal
Cristiano Ronaldo has already stated that he's "back at the disposal of the coaching staff" after a prolonged rest at International level to allow him to bed in at Juventus. It's worked out quite well as Portugal, as we know, are on the verge of another trophy and Cristiano looks to be in great nick.
It remains to be seen how far Cristiano can push his body in order to continue with the National side, but he'll definitely have Euro 2020 and no doubt Qatar 2022 in his sights. He'll be 36 by the time the first ever winter World Cup arrives, so you'd expect he'll be there. Is Euro 2024 and the World Cup in 2026 a step too far? Don't bet against it! Another six or seven years of Cristiano toying with defences sounds great, doesn't it?
---

Ronaldo in 2019 - Good things await
There's a lot to look forward to in 2019 if you're Cristiano Ronaldo. The chance to win the Champions League with Juventus, the chance to win Serie A for the very first time, the opportunity to lead Portugal to UEFA Nations League glory, and the chance to secure another Ballon d'Or are on the horizon.
Cristiano's statue at his Pestana CR7 hotel in Funchal has had a recent polish in a certain area. If he achieves all of the above, it'll no doubt need another polish before 2020! There's no doubt he'll enjoy another fruitful year, but what exactly will he achieve? Let's all sit back and enjoy Cristiano Ronaldo in 2019.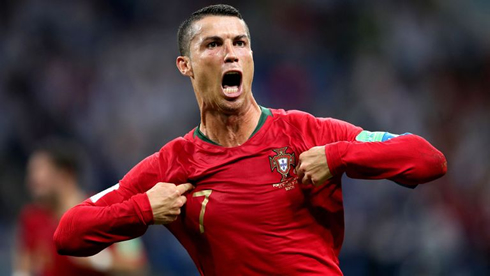 Cristiano Ronaldo next game for Juventus is on January 16 of 2019 against AC Milan. You can watch Juventus vs AC Milan, Leganes vs Real Madrid, Barcelona vs Levante, Manchester United vs Brighton, Southampton vs Derby County, and Atletico Madrid vs Girona, all matches provided from our live soccer game pages.
Juventus next game:
Juventus vs AC Milan kick-off time (16-01-2019):
Beijing (China) | UTC/GMT+8: 01:30
Jakarta (Indonesia) | UTC/GMT+7: 00:30
India (New Delhi) | UTC/GMT+5.30: 23:00
Italy (Turin) | UTC/GMT+1: 18:30
Spain (Madrid) | UTC/GMT+1: 18:30
Portugal and England (Lisbon/London) | UTC/GMT+0: 17:30
Rio de Janeiro (Brazil) | UTC/GMT-3: 14:30
New York (United States) | UTC/GMT-4: 13:30
Los Angeles (United States) | UTC/GMT-7: 10:30
Sources: ronaldo7.net / wikipedia.org / bbc.co.uk / dailymail.co.uk