01.01.2019 » Cristiano Ronaldo in 2018 - A year in review (Part 1)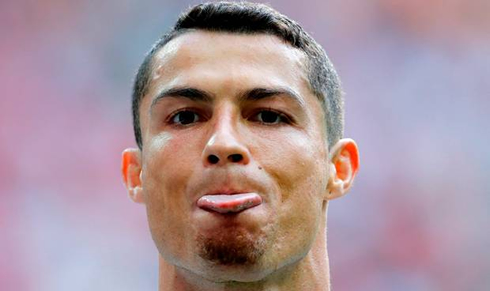 It's been a rollercoaster year for Cristiano Ronaldo. A lot of good moments for sure, as well as a few upsets here and there. The highlight of 2018 is definitely his transfer move from Real Madrid to Juventus last summer, but there's so much more we can talk about that we had to divide this piece in 2 parts. This one will focus in his first 6 months...


2018 has been a year of change for Cristiano Ronaldo. It's been 12 months of goals, a major transfer and a few off-the-field problems but of course with Cristiano, no year is ever uneventful. The Portuguese superstar finished 2018 with a total of 49 goals scored for Portugal, Real Madrid and Juventus, his lowest tally since 2011. His arrival to Italy this past summer raised some doubts, but once again and like our friends from www.freetips.com had predicted, CR7 proved most of his critics wrong and adapted well to a different country and a different league in a matter of months. We can't wait for 2019, but first let's rewind the tape back to the beginning of 2018 and revive some of Ronaldo's best moments in his first 6 months...
Cristiano Ronaldo - All his 49 goals in 2018
---

The first months of 2018
The year began with Cristiano fresh from winning the FIFA Club World Cup title with Real Madrid. The December triumph meant Real were champions of Spain, Europe and the world.
Real Madrid's form in La Liga wasn't good at all in January, as Barcelona increased their lead at the top of the table. His club were also knocked out of the Copa del Rey tournament by Leganes. The goals were flowing for Cristiano though, as he scored twice in both wins over Deportivo La Coruna and Valencia.
His first hat-trick of the year came in February, as he scored three times in the win over Real Sociedad. Although their La Liga campaign wasn't looking too good, February saw the beginning of the UEFA Champions League knock-out stages. Real Madrid had a tough looking game against PSG, but Ronaldo put the Spaniards in a great position as he scored twice in the away first leg, giving them a 3-1 lead.
The Merengues completed their win over PSG in March, with Ronaldo again on target in a 2-1 home win. This was an unforgettable month for Cristiano, as he scored four goals in the win over Girona and overall, he scored nine goals during the month.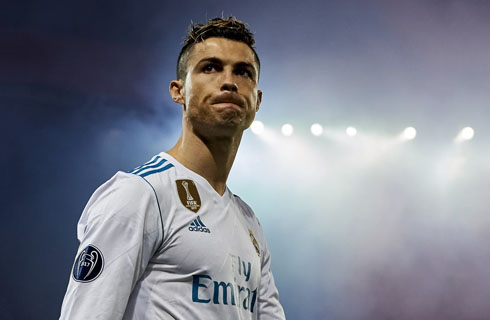 ---

A wonder goal
In April, Real Madrid took on Juventus in the Champions League quarter-finals. Ronaldo scored twice in a 3-0 away win, including that unforgettable bicycle-trick goal. Cristiano was on the mark again as Real drew 1-1 with Atletico Madrid and then came the return home leg against Juventus.
Another poor Real Madrid display saw them go 3-0 down, but Ronaldo rescued them with a late penalty. It was his 10th UEFA Champions League goal, the most one player has scored against another team. Little did we know how important Juventus would become to him just a few months later.
---

The champions League triumph
Real Madrid continued to be inconsistent in La Liga and could only finish third in the table 17 points adrift of Barcelona. Ronaldo missed a few games towards the end of the season through injury, but returned when Real Madrid beat Liverpool 3-1 to again win the Champions League. It was his fifth title and for the sixth consecutive season he was the competition's top goalscorer. Another title triumph, but then Ronaldo indicated that his days at Real Madrid were coming to an end as he spoke about the club in the past tense.
---

The World cup hat-trick
His attentions now turned to the World Cup in Russia and what a start he made. He hit a hat-trick in the opening game against Spain including a fantastic late free-kick equalizer. Another goal followed, as Portugal defeated Morocco 1-0. The following game saw him miss a penalty against Iran and his campaign ended in the last-16, as Portugal lost 2-1 to Uruguay. With the World Cup over, the next stage of his illustrious career was about to begin as we will explain in the second-half of our look back at Cristiano's 2018.
Author: Steve Ashfield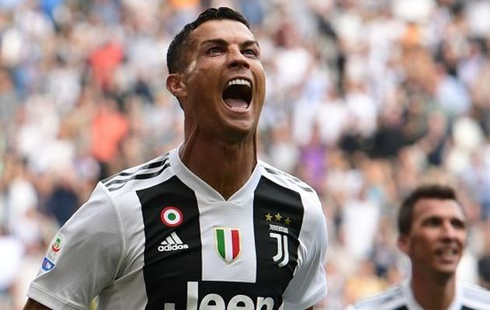 Cristiano Ronaldo next game for Juventus is on January 12 of 2019 against Bologna. You can watch Bologna vs Juventus, West Ham vs Brighton, Everton vs Lincoln City, Newcastle vs Manchester United, Chelsea vs Southampton, and Wolverhampton vs Crystal Palace, all matches provided from our football live game pages.
Juventus next game:
Bologna vs Juventus kick-off time (12-01-2019):
Beijing (China) | UTC/GMT+8: 03:45
Jakarta (Indonesia) | UTC/GMT+7: 02:45
India (New Delhi) | UTC/GMT+5.30: 01:15
Italy (Turin) | UTC/GMT+1: 20:45
Spain (Madrid) | UTC/GMT+1: 20:45
Portugal and England (Lisbon/London) | UTC/GMT+0: 19:45
Rio de Janeiro (Brazil) | UTC/GMT-3: 16:45
New York (United States) | UTC/GMT-4: 15:45
Los Angeles (United States) | UTC/GMT-7: 12:45
Sources: ronaldo7.net / sportbible.com / sbnation.com / sportsjoe.ie