16.11.2018 » Cristiano Ronaldo and Georgina Rodriguez to get married?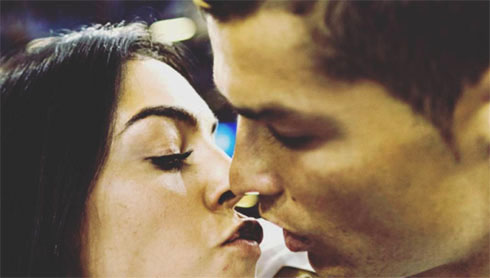 It's one of the most important events in pretty much everyone's life and it all suggests that day may be coming soon for Cristiano Ronaldo and Georgina Rodriguez. The couple are reportedly getting married in 2019.


Wedding bells may be ringing soon as it's been reported that Cristiano Ronaldo has proposed to his girlfriend Georgina Rodriguez. The couple are on holiday in London and the papers are getting excited over both wearing new rings. After the recent unproved rape allegations that have been made against the Portuguese star, this is a much happier story about him. He could have been in Italy this week preparing for Portugal's vital UEFA Nations League game against the Italians, but was left out of the squad for that match. Hopefully, Portugal will qualify for the finals and Cristiano will be able to lead his national team.
Cristiano Ronaldo and Georgina Rodriguez - Perfect couple:
---

The Wedding speculation
The pair met in June 2016 at the Gucci store in central Madrid, where Georgina was working at the time. Cristiano was out looking for some summer clothes. Earlier this year, Ronaldo's mother described Miss Rodriguez as a "future daughter-in-law". The couple now live together in Italy and last year they welcomed their daughter Alana Martina into the world, on November 12. So, with no football to play this week, Ronaldo has been in London celebrating the first birthday of their child.
Wherever the Juventus player goes, he seems to end up in the headlines. This week he took a trip to London to watch Novak Djokovic face John Isner in the ATP World Tour finals. There were plenty of laughs when he failed to catch a tennis ball, much to the enjoyment of his girlfriend Georgina and son Cristiano Jr.
The wedding speculation began when the couple were seen having a romantic dinner at the Zela restaurant in London. Both were wearing new matching diamond rings and the press believe Cristiano has proposed to her. It's not the first time such claims have been made though. During the World Cup this summer, Georgina was seen wearing a £615,000 diamond ring, but it wasn't one to mark an engagement...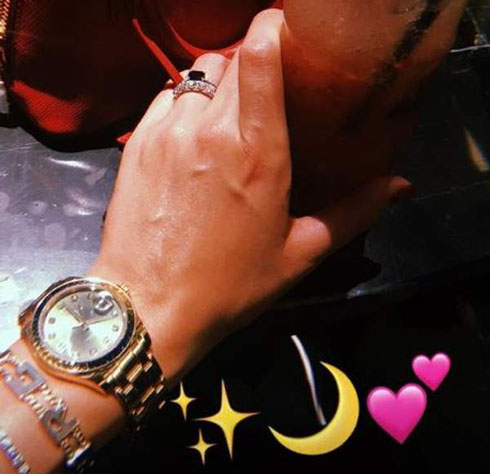 ---

The Proposal
If we're to believe the papers, then it's been an expensive week for the couple. It's been reported that during that meal at the Zela restaurant, they purchased two bottles of wine that cost a total of £27,000. Curiously, those bottles would have costed more than the proposal ring on Georgina's finger...
According to Portugal's best-selling newspaper Correio de Manha, they claim that Cristiano has proposed and she has accepteded, "but few people know the details". However, the newspaper also says that Georgina, who they call "Gio", has already tried on some wedding dresses.
Earlier this Friday (November 16), the couple were also seen leaving together leaving a church, which suggests they may have been arranging things for the wedding.
23-year-old Georgina has been highly supportive of her partner since the rape allegations surfaced. She released a statement on Instagram supporting her partner saying: "You always transform the obstacles that are put in your way into impulse and strength to show how great you are". Her Instagram message ended with five heart emojis and all that love now seems to be seeing the pair walking down the aisle sometime next year.
Only time will tell if the rumours are true, perhaps he was just celebrating Juventus being top of Serie A. Hopefully though, the pair will be getting married and if they do, an early June date might not be on the cards if Portugal do manage to make it through to the finals of the UEFA Nations League.
Author: Steve Ashfield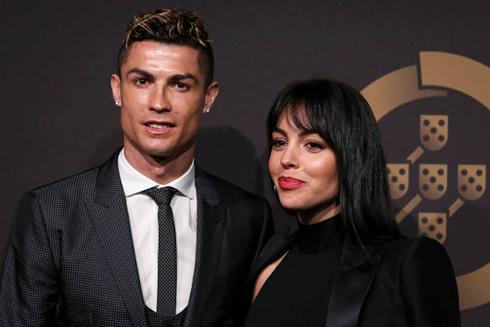 Cristiano Ronaldo next game for Juventus is on November 24 of 2018 against SPAL. You can watch Italy vs Portugal, Argentina vs Mexico, Croatia vs Spain, England vs USA, Netherlands vs France, and Germany vs Russia, all matches provided from our live soccer streaming game pages.
Juventus next game:
Juventus vs SPAL kick-off time (24-11-2018):
Beijing (China) | UTC/GMT+8: 02:00
Jakarta (Indonesia) | UTC/GMT+7: 01:00
India (New Delhi) | UTC/GMT+5.30: 23:30
Italy (Turin) | UTC/GMT+1: 19:00
Spain (Madrid) | UTC/GMT+1: 18:00
Portugal and England (Lisbon/London) | UTC/GMT+0: 17:00
Rio de Janeiro (Brazil) | UTC/GMT-3: 14:00
New York (United States) | UTC/GMT-4: 13:00
Los Angeles (United States) | UTC/GMT-7: 10:00
Sources: ronaldo7.net / sky.com / thesun.ie / people.com