02.11.2018 » Is Cristiano Ronaldo a gamer?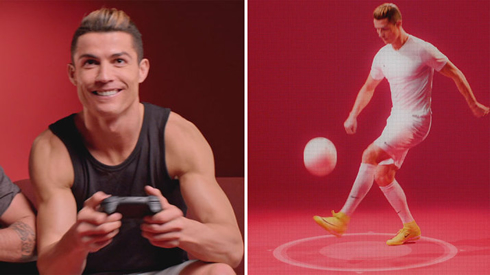 Over the years, Cristiano Ronaldo has starred in multiple adverts related to the video game industry. With a 8-year son crazy about football at home, it's hard not to imagine the Portuguese star playing FIFA with him in his spare time...


We all know that Cristiano Ronaldo is an undisputed legend on the football pitch. But when it comes to relaxing, is the Juventus star like the rest of us in relaxing with the occasional bit of video gaming? The Portuguese striker has made no secret of his flamboyant lifestyle with a car collection worth £6 million, a beautiful villa in Turin, and even his own £32 million Gulfstream G650 private jet. Despite this flamboyance and his annual salary of $57 million, we can't help but think that Ronaldo must be mortal every now and then, and so our hopes were raised when we saw a presentation spot for his new CR7 fragrance that featured the star playing himself in a video game.
Cristiano Ronaldo - Playing video games:
---

Does Ronaldo find the time to play video games?
Most gamers will know that Ronaldo has been the cover star of the FIFA football simulator series, and whilst his switch to Juventus from Real Madrid must have caused a real headache for EA Sports, it's clear that his appearance in the game must have been a massive coup for the game developer.
Not that Ronaldo is a complete stranger to the world of games development. In fact the 33-year old striker released an endless-runner mobile game in 2015 called Ronaldo & Hugo: Superstar Skaters. Whilst this title didn't trouble massive gaming franchises like Counter Strike Global Offensive or League of Legends in terms of sales, it showed that even a star footballer like Ronaldo can take an interest in video gaming.
"We asked the esports betting site counterstrikebetting.com if Cristiano Ronaldo looked likely to give the world a video gaming hit in the near future. And whilst the star can give us plenty of jaw-dropping moments on the pitch, it seems that Ronaldo probably just doesn't have enough time to play games and so you'd best be served by taking a look at how professional gamers do it."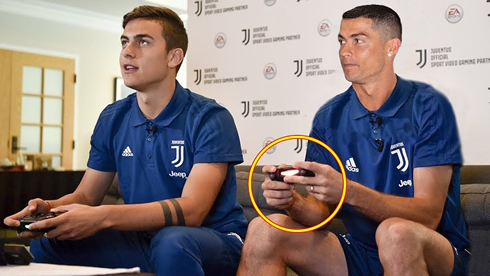 ---

Famous or not, Everyone plays!
However, we should mention that plenty of Ronaldo's fiercest rivals seem to find video games to be a good way to unwind after a match. The controversial Brazilian star, Neymar, has reportedly played hundreds of hours of the first-person shooter, Counter Strike Global Offensive, and regularly hangs out with the esports legend, Coldzera. Plus, Lionel Messi reportedly loved to play FIFA on a PlayStation and compete against other gamers as Argentina or Barcelona, without revealing who he was.
Ronaldo has often posted videos of himself playing ball games with his children, and hopefully as his kids grow up, then he might even be tempted to play some video games with them. But on the whole, it seems that the Juventus star is just too mature to spend his time playing battle arena titles or first-person shooters like the rest of us.
But with possibly just a handful of top-flight playing years ahead of him, there could come a time when Ronaldo might eventually succumb to the simple pleasures of video gaming and reveal that he can be human too.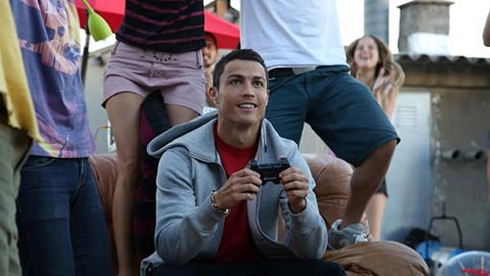 Cristiano Ronaldo next game for Juventus is on November 3 of 2018 against Cagliari. You can watch Juventus vs Cagliari, Real Madrid vs Valladolid, Rayo Vallecano vs Barcelona, Bournemouth vs Manchester United, Arsenal vs Liverpool, and Wolverhampton vs Tottenham, all matches provided from our streaming live sport game pages.
Juventus next game:
Juventus vs Cagliari kick-off time (03-11-2018):
Beijing (China) | UTC/GMT+8: 03:30
Jakarta (Indonesia) | UTC/GMT+7: 02:30
India (New Delhi) | UTC/GMT+5.30: 01:00
Italy (Turin) | UTC/GMT+1: 20:30
Spain (Madrid) | UTC/GMT+1: 20:30
Portugal and England (Lisbon/London) | UTC/GMT+0: 19:30
Rio de Janeiro (Brazil) | UTC/GMT-3: 16:30
New York (United States) | UTC/GMT-4: 15:30
Los Angeles (United States) | UTC/GMT-7: 12:30
Sources: ronaldo7.net / as.com / espn.com