29.10.2018 » What does Cristiano Ronaldo's move to Juventus mean for FIFA19?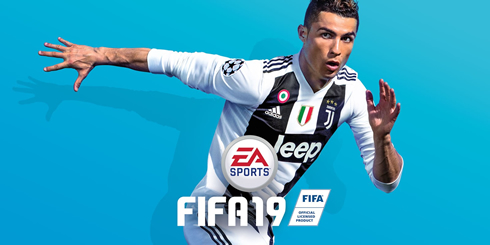 In September 28, EA Sports released their most popular video game in the market, FIFA 19. Cristiano Ronaldo had been selected to feature on the cover still before he got transferred to Juventus this past summer, so this meant that a few adjustments had to be made in the last few months...


Most football fans were stunned in July when Juventus announced that they had signed the Real Madrid star, Cristiano Ronaldo, for a staggering €100 million transfer fee. But it wasn't just Real Madrid fans who felt the shockwaves, as the makers of the FIFA 19 video game suddenly found themselves having to drastically change the game too. EA Sports had reportedly made Cristiano Ronaldo the cover star of their FIFA 19 title long ago, and his likeness in the famous Real Madrid kit was emblazoned over much of the promotional material regarding this highly anticipated football simulator...
FIFA19 - Trailer and gameplay - Juventus vs Bayern Munich:
---

How Ronaldo forced changes in FIFA19
Thankfully, by the time of the game's release in late September 2018, the game's developers had managed to Photoshop the cover image to include Ronaldo in his new Juventus kit. Whilst this was a temporary setback, EA Sports reportedly had a much trickier job in altering the Journey part of the game to reflect Ronaldo's shock move to Juventus.
The story-based Journey mode has big part of the game since the FIFA 17 version, and Ronaldo has featured prominently in this feature. Last year we saw Ronaldo welcoming the fictional protagonist, Alex Hunter, to the Real Madrid ranks. And it was expected that players could play alongside Ronaldo in a bid to win the Champions League in the current instalment of the game.
However, it looks like the FIFA 19 developers had to radically change the Journey section of the game as Alex Hunter now has to become Real Madrid's star player after Ronaldo jumped ship to join Juventus.
Such unexpected transfer moves are always anticipated in sports releases like this, but even EA Sports were reportedly caught unawares by the move. The software developer was given no warning about the move, and only found out about Ronaldo's signing to Juventus at the same time as most other football fans.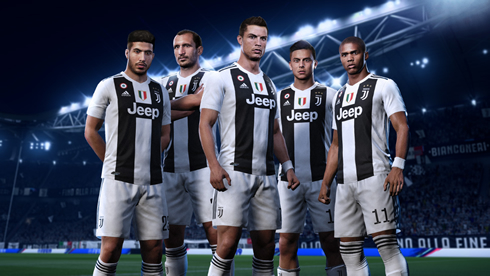 ---

FIFA19 won't disappoint the fans
For most games, real-world events wouldn't have too much of an impact. But a big part of the appeal of the FIFA gaming franchise is the fact that it aims to deliver a much higher level of realism in terms of players, teams and stadiums than other football simulators like Pro Evolution Soccer.
So has Ronaldo's switch to Juventus harmed FIFA 19's fortunes in the competitive gaming world? We spoke to the team at https://www.esports.net/ and found that FIFA 19 is going from strength to strength, as more top teams like Manchester City are joining the rush to sign gamers to play for their esports teams and customers can even bet on the success of these teams at some sites.
But whilst EA Sports seems to have overcome Ronaldo's surprise switch, it looks like there still a few problems with realism in the game. Many football fans would have been surprised to find that Brazil, Croatia and Uruguay were missing from the team select menus and it seems that licensing issues may have caused this omission. But on the whole, it seems as though FIFA 19 has done a good job in keeping up with the exploits of Cristiano Ronaldo.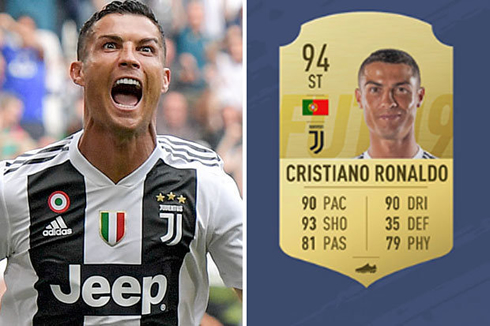 Cristiano Ronaldo next game for Juventus is on November 3 of 2018 against Cagliari. You can watch Juventus vs Cagliari, Melilla vs Real Madrid, Cultural Leonesa vs Barcelona, Chelsea vs Derby County, Arsenal vs Blackpool, and West Ham vs Tottenham, all matches provided from our live sport game pages.
Juventus next game:
Juventus vs Cagliari kick-off time (03-11-2018):
Beijing (China) | UTC/GMT+8: 03:30
Jakarta (Indonesia) | UTC/GMT+7: 02:30
India (New Delhi) | UTC/GMT+5.30: 01:00
Italy (Turin) | UTC/GMT+1: 20:30
Spain (Madrid) | UTC/GMT+1: 20:30
Portugal and England (Lisbon/London) | UTC/GMT+0: 19:30
Rio de Janeiro (Brazil) | UTC/GMT-3: 16:30
New York (United States) | UTC/GMT-4: 15:30
Los Angeles (United States) | UTC/GMT-7: 12:30
Sources: ronaldo7.net / usatoday.com / cbssports.com