11.10.2018 » How Ronaldo is preparing his defense in the US sex scandal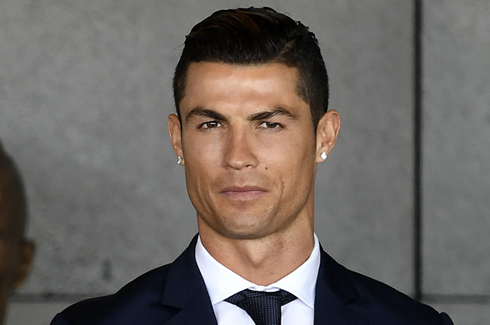 This Wednesday, Ronaldo presented his first official statement in response to the rape accusations he has received last week. His new lawyer Peter S. Christiansen, hired specifically to defend him in this case, released a statement where Ronaldo reaffirms he is innocent of all accusations...


Cristiano Ronaldo's lawyer has claimed that documents related to the alleged rape of Kathryn Mayorga have been "completely fabricated". In a statement, Peter Christiansen again said that the Juventus player "vehemently denies all accusations in this civil action".  He added that Ronaldo insists that what happened in 2009 was "completely consensual". The player himself has already denied the claims being made against him over an incident alleged to have taken place in a Las Vegas hotel room nine years ago and described the "Der Spiegel" article as "fake news" and promising to take action against the German magazine.
Cristiano Ronaldo new layer - Peter S. Christiansen:
---

Hacking May be Behind Rape Allegations
The German's newspaper story claimed that Mayorga had reported the alleged rape to the Las Vegas police, but half a year later (January of 2010) reached an out-of-court settlement with Ronaldo. This allegedly saw Mayorga receive $375,000 in exchange for an agreement to not to go public with her allegations. Ronaldo's lawyer has confirmed that an agreement was made between the two parties, but it was not a "confession of guilt" on his part. He added that "the reasons that led him to do so are at least to be distorted" and that the document that was released by "Der Spiegel" was bought to a hacker and may have been manipulated...
The agreement was made on the advice of his advisors at the time, in order to "put an end to the outrageous accusations made against him", such as those now being made that threaten to "destroy a reputation".  Her lawyers are now bidding to get that settlement overturned and threatening to release even more damaging documents...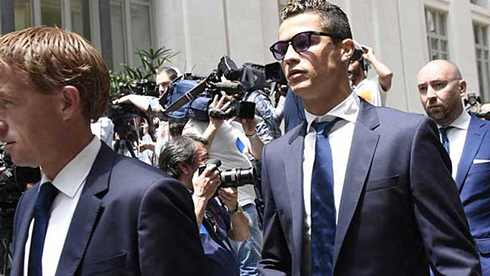 ---

Intentional defamation campaign
Christiansen says that it is "absolutely deplorable" that the media are reporting an "intentional defamation campaign". He claims that the reports are based on "stolen and easily manipulated digital documents" and believes that "significant parts were altered and/or completely fabricated." He also added that the documents that contain statements by the Juventus star are "pure inventions".  The lawyer referred to incidents where hackers had stolen electronic data and then sold information to media outlets after making changes to the documents.
Cristiano has now instructed his lawyers, both in the USA and Europe, to "deal with all legal aspects" and has "full confidence" that the "truth will prevail". Portuguese newspaper, Correio de Manhã, has claimed that Ronaldo and Mayorga were seen together in the Rain nightclub after the alleged rape had taken place. They claim his lawyers are now looking to obtain CCTV footage to confirm this.
The news of the allegations have already caused the Portuguese international problems. He's not in the Portugal squad for their upcoming internationals in October and November, but has received the backing of Juventus.
---

Sponsors concerned over allegations
Nike have said that they are "deeply concerned" over the reports of an alleged rape and said they would continue to monitor the situation. Currently, they have a lifetime sponsorship deal with Cristiano. A Forbes report stated that his personal sponsorship deals to June 2018 totalled $47m.
Electronic Arts, who make the FIFA football video game which has Ronaldo on its cover, say they are "closely monitoring the situation" and stated that those they endorse were expected to "conduct themselves in a manner that is consistent with EA's values".
The next days should bring us more news about this topic...
Author: Steve Ashfield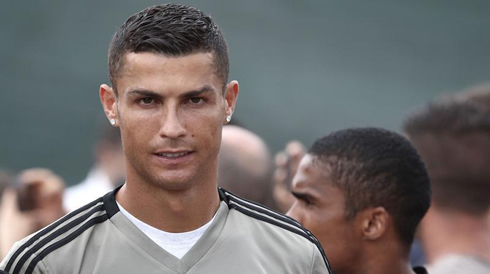 Cristiano Ronaldo next game for Juventus is on October 20 of 2018 against Genoa. You can watch Juventus vs Genoa, Argentina vs Iraq, Wales vs Spain, France vs Iceland, Israel vs Scotland, and Russia vs Sweden, all matches provided from our live football game pages.
Juventus next game:
Juventus vs Genoa kick-off time (20-10-2018):
Beijing (China) | UTC/GMT+8: 00:00
Jakarta (Indonesia) | UTC/GMT+7: 23:00
India (New Delhi) | UTC/GMT+5.30: 21:30
Italy (Turin) | UTC/GMT+2: 18:00
Spain (Madrid) | UTC/GMT+2: 18:00
Portugal and England (Lisbon/London) | UTC/GMT+1: 17:00
Rio de Janeiro (Brazil) | UTC/GMT-3: 13:00
New York (United States) | UTC/GMT-4: 12:00
Los Angeles (United States) | UTC/GMT-7: 09:00
Sources: ronaldo7.net / cnn.com / ft.com