04.10.2018 » Cristiano Ronaldo denies having raped Kathryn Mayorga in Las Vegas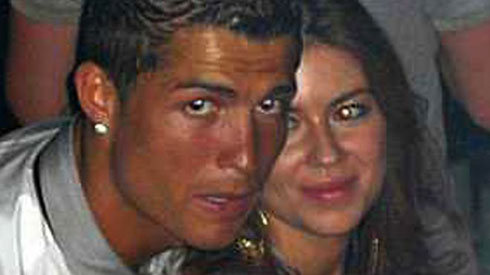 Cristiano Ronaldo's name has been, once again, on the headlines of newspapers across the world and not for the best reasons... Earlier this week, the Portuguese was sued over an alleged rape in Las Vegas that dates back to 2009, just a few weeks before moving from Manchester United to Real Madrid.


Cristiano Ronaldo has firmly denied allegations that he raped a woman in a Las Vegas hotel nine years ago.  Kathryn Mayorga has come forward to speak about the alleged attack, but the Portuguese star has tweeted that he has a "clear conscious" over the allegations published in the German magazine "Der Spiegel". Ronaldo has labelled the "Der Spiegel" story as "fake news" and threatened legal action against them. It's alleged that in 2009 the Portuguese international was on holiday in Las Vegas and met Kathryn Mayorga at the Rain Nightclub in the Palms Hotel and Casino. Later that evening, she claims the footballer took her to his penthouse suite and raped her. Mayorga contacted Las Vegas police soon after the alleged incident, something they have confirmed that did happen. However, the police said she didn't give details of where the alleged rape took place or who attacked her, but have now re-opened the case which is obviously a worrying development for Ronaldo...
Cristiano Ronaldo and Kathryn Mayorga - Dancing in the club in Las Vegas:
---

Alleged Out of Court Settlement
In 2010, it's alleged that Mayorga received $375,000 (£288,000) in an out-of-court settlement with Ronaldo, agreeing to never go public with her allegations. Eight years later, her lawyers are now filing a lawsuit making that non-disclosure agreement null and void.
Why has this all suddenly come to light nine years after the alleged incident? Her lawyer, Leslie Stofall, says that Mayorga has been inspired to do so by the #MeToo movement, which has seen several women stand up and talk about alleged sexual assaults, many from decades ago.
Wednesday (October 3), saw her lawyers hold a press conference. The accuser was absent, wishing to stay out of the pubic eye due to her "emotional state". The meeting revealed that since the alleged incident Mayorga has suffered major bouts of depression, had suicidal thoughts and a psychiatrist had diagnosed her with post-traumatic stress disorder.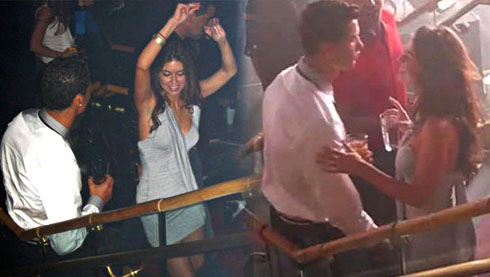 The Juventus star has 20 days to respond to the lawsuit and her lawyers are considering releasing documents linked to the alleged rape, including the initial police report and medical records. Legal papers already seen have already stated that Ronaldo admits the sex he had with Mayorga was non-consensual.
On Wednesday, Ronaldo firmly deny the allegations, saying that to him, "rape is an abominable crime that goes against everything that I am and believe in."  He also added that he would "refuse to feed the media spectacle created by people seeking to promote themselves at my expense..."
---

Ronaldo Left Out of Portugal Squad
Today came news that he won't be in the Portuguese squad for their international games taking place this month and won't be selected next month either. This means he'll miss important UEFA Nations League group matches and would only return to the team in 2019.
The decision was taken after a meeting between the player, Portugal boss Fernando Santos and the Portuguese Football Federation. Now, Ronaldo must hope the allegations won't affect his lucrative sponsorship deals and that these charges made by the Las Vegas police are eventually dropped...
Author: Steve Ashfield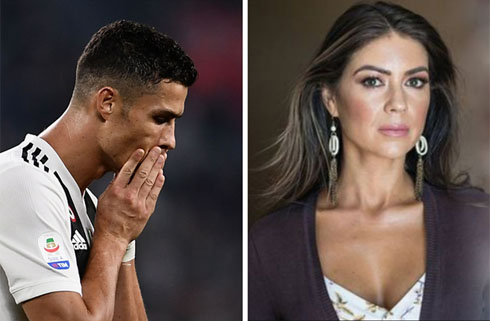 Cristiano Ronaldo next game for Juventus is on October 6 of 2018 against Udinese. You can watch Udinese vs Juventus, Alaves vs Real Madrid, Leicester City vs Everton, Manchester United vs Newcastle, Brighton vs West Ham, and Crystal Palace vs Wolverhampton, all matches provided from our live sports game pages.
Juventus next game:
Udinese vs Juventus kick-off time (06-10-2018):
Beijing (China) | UTC/GMT+8: 00:00
Jakarta (Indonesia) | UTC/GMT+7: 23:00
India (New Delhi) | UTC/GMT+5.30: 21:30
Italy (Turin) | UTC/GMT+2: 18:00
Spain (Madrid) | UTC/GMT+2: 18:00
Portugal and England (Lisbon/London) | UTC/GMT+1: 17:00
Rio de Janeiro (Brazil) | UTC/GMT-3: 13:00
New York (United States) | UTC/GMT-4: 12:00
Los Angeles (United States) | UTC/GMT-7: 09:00
Sources: ronaldo7.net / skysports.com / time.com