26.06.2018 » Cristiano Ronaldo and the idea of the clutch footballer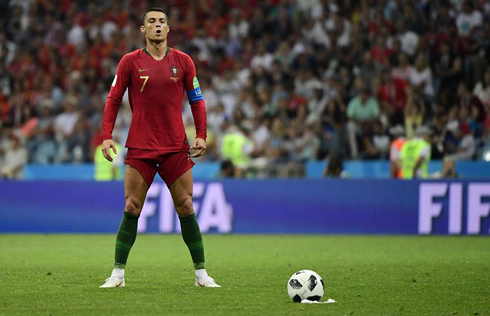 Only very few players in football can actually change the fate of a game on their own. If we narrow our spectrum to top level competitions, that number is even lower. Cristiano Ronaldo is undoubtedly one of those players and he's been proving it year after year since he first stepped on a football pitch.


Outside of North American sports, the term "clutch" doesn't get used very much. For those of you who aren't familiar with it, clutch is the term used for the guy who comes up with the goods when it matters. Being clutch does not necessarily mean you are the best player on the pitch, nor the most exciting, it's about being the player to rely on. The "clutch hitter" is most often talked about in baseball. He is the player who can turn a game on its head, particularly towards the end in a win or lose situation. Often the scenario means that striking out will end the game, with a victory awarded to the pitcher's team. The point is that in an earlier part of the game, the clutch hitter might strike out. But, when it matters, he gets that all-important base hit or home run...
Cristiano Ronaldo - World Cup performance vs Spain:
Spain performance was spectacular
What has this got to do with football? Or, more specifically Cristiano Ronaldo? Well, it's the fact that Ronaldo has personified what it means to be clutch at the current World Cup. It is about more than turning in great performances. We all know, of course, that he is capable of that. This is about scoring a free-kick in the dying minutes against Spain, when you have missed the previous 44 attempts from set-pieces...
Anyone who witnessed Ronaldo's performance against Spain will know that they saw greatness in action. Sure, he had a bit of luck with the penalty and with the slippery hands of David De Gea, but, over time, great players make their own luck. It was no coincidence that Ronaldo was at the other end of the shot that the Spaniard let slip.
Of course, coming up with the winning goal against Morocco, at a time when Portugal were not at their best could also be considered a clutch moment. That caused bookmakers to slash Ronaldo's Golden Boot odds to below evens at one point. He is now currently priced at 7/4 with Karamba for that accolade, but punters will probably be tempted with the 16/1 that Portugal win the World Cup, such has been Ronaldo's effectiveness. However, the narrative at the World Cup is changing on a daily basis, so keeping an eye on expert football betting tips is a must.
If looking for other players who fit the term "clutch", many would certainly point to Ronaldo's Real Madrid teammate, Sergio Ramos. On several occasions Ramos has come up with late winners, especially for Real Madrid in the Champions League. Who would bet against their 25/4 odds of winning a fifth Champions League trophy in six years, with big match winners like Ramos and Ronaldo in the team?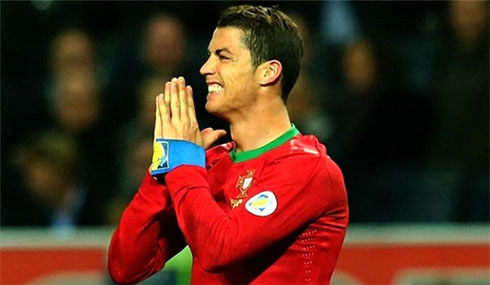 Shades of Cantona in 1996
With all due respect to Ramos, it is with another player and another era that we must compare Ronaldo's current exploits at the World Cup – Eric Cantona. Back in the 1995/96 Premier League season, as Manchester United were chasing down leaders Newcastle, Cantona scored in six consecutive games. While that may not seem remarkable, what was "clutch" about it was that every goal was either the winner in a 1-0 victory, a last-minute equaliser or opening goal in a tough derby against Manchester City.
18 points from those Cantona goals, making an almost single-handed delivery of the Premier League title to United. Will Portugal fans be looking at something similar in a few weeks' time?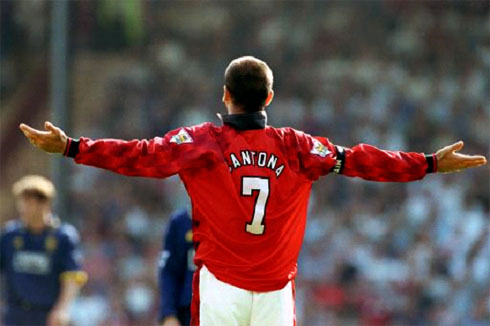 Cristiano Ronaldo next game for Portugal is on June 30 of 2018 against Uruguay. You can watch Juventus live stream, Uruguay vs Portugal, Mexico vs Sweden, Serbia vs Brazil, Switzerland vs Costa Rica, and South Korea vs Germany, all matches provided from our live football game pages.
Portugal next game:
Uruguay vs Portugal kick-off time (30-06-2018):
Beijing (China) | UTC/GMT+8: 02:00
Jakarta (Indonesia) | UTC/GMT+7: 01:00
India (New Delhi) | UTC/GMT+5.30: 23:30
Spain (Madrid) | UTC/GMT+2: 20:00
Portugal and England (Lisbon/London) | UTC/GMT+1: 19:00
Rio de Janeiro (Brazil) | UTC/GMT-3: 15:00
New York (United States) | UTC/GMT-4: 14:00
Los Angeles (United States) | UTC/GMT-7: 11:00
Sources: ronaldo7.net / itv.com / bbc.com / rte.ie