18.12.2017 » Five things you probably didn't know about Cristiano Ronaldo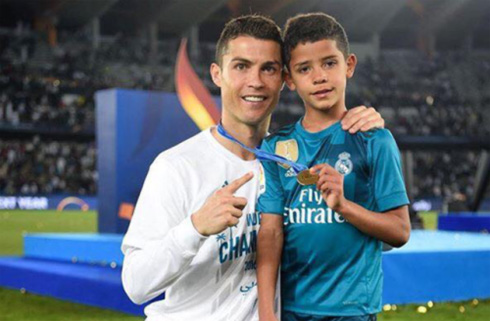 We all know a lot about Cristiano Ronaldo, both on and off the pitch. The media have pretty much written about everything possible related to the Portuguese star, but there are at least a couple curious facts you may not know about CR7...


He's arguably the most popular footballer in the world and he's had about as much time in the public eye as Donald Trump, but do we really know Cristiano Ronaldo? Well, one thing we do know is that he's 2017 highest paid sportsman in the world according to Forbes, with an estimated annual income of around £70 million. We also know that he's one of the most followed celebrities in the world, with a combined social media fanbase of 300 million. Finally, we know for certain that he's a wizard with a football with a price tag of £80 million+ and (at the time of writing), 376 goals in 420 games. Basically, we know Ronaldo is talented, rich, successful and loved (even if you don't like to admit it) by the public. However, you might not have known some of the following facts about Cristiano Ronaldo...
Cristiano Ronaldo - Five astonishing goals:
He Has Presidential Roots
If you check out biography.com's overview of Ronaldo's life, you'll notice that his name has a certain meaning to it. The youngest of four children, Ronaldo was actually named after famed US president, Ronald Regan. However, it wasn't Regan's political prowess that inspired the name, it was his acting abilities. Before he entered politics, Regan was an actor for Warner Bros before he turned to TV. Ronaldo's parents, Maria Dolores dos Santos and José Dinis Aveiro, were such fans of his work that they decided to pay homage to him via their last born.
He's Got a Poker Face
Sure, his face might be plastered across billboards around the world, but Ronaldo also has something of a poker face. In the same way that other footballers, such as Neymar Jr and Teddy Sheringham have taken to the game, Ronaldo now enjoys the thrill of betting. Of course, that's not the only game in town when it comes to betting. If you click here, you'll see that everything from blackjack and roulette to slots also offer the same sort of adrenaline rush as poker. However, for now it seems, Ronaldo is content to put on his serious face and bluff his way to even more money.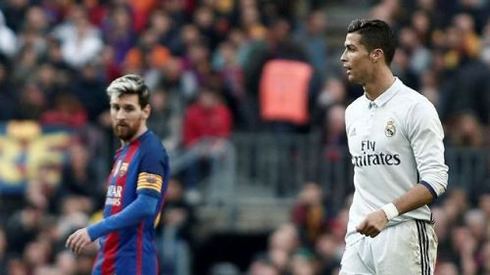 He's Not Adverse to Controversy
England fans will always remember the infamous wink that followed Wayne Rooney's sending off in the 2006 World Cup. In fact, it's just one of the more questionable moves Mr. Ronaldo has made on the pitch over the years. However, did you know that in 2017 he found himself in trouble with the Spanish tax authority? According to their calculations, Ronaldo owed €14.7 million/£12.9 million in tax on undeclared income between 2011 and 2014. At the heart of the issue was the money Ronaldo received for the use of his image in Spain. The man himself has denied allegations that he has underpaid and will no doubt be fighting it in court for a while.
He's Actually a Decent Bloke
Despite his recent tax issues and the way he likes to rile players and fans, Ronaldo is actually a nice guy. Once you strip away the competitive side of his personality, the Portuguese star is capable of some truly inspiring feats. Perhaps one of the most unexpected yet positive gestures he has made was to save 80 dogs. According to reports, Ronaldo heard that the Cantinho da Lili kennel in Portugal was struggling for money and wanted to help. Apparently, a volunteer at the dog shelter is a distant relative of Ronaldo, so he signed a shirt for the charity to auction off. Nice!
He's Super Fit
Anyone that has seen Ronaldo in his underwear (in pictures, of course), will know that Ronaldo likes to keep in shape. While there's no doubt his non-stop efforts on the pitch allow him to stay trim, it's the gym where he sculpts his muscles. A punishing routine of weight training sees the hot shot lift a combined weight of 23,000kg+ every week. For those who like to work on the imperial system, that's just over 3,600 stone! When you take that fact and everything else we now know about Mr. Ronaldo, it's easy to see why he's one of the most successful footballers in history...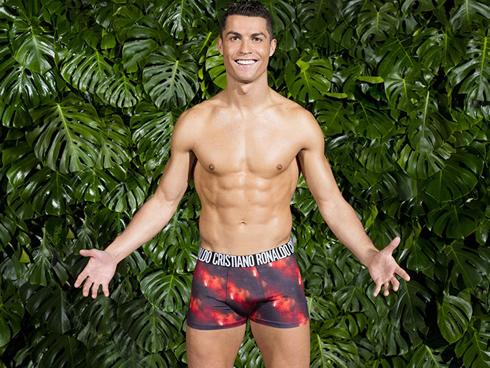 Cristiano Ronaldo next game for Real Madrid is on December 23 of 2017 against Barcelona. You can watch Juventus live stream, Real Madrid vs Barcelona, PSG vs Caen, Leicester City vs Manchester City, Everton vs Swansea City, and Bayern Munich vs Borussia Dortmund, all matches provided from our streaming football game pages.
Real Madrid next game:
Real Madrid vs Barcelona kick-off time (23-12-2017):
Beijing (China) | UTC/GMT+8: 19:00
Jakarta (Indonesia) | UTC/GMT+7: 18:00
India (New Delhi) | UTC/GMT+4.30: 16:30
Spain (Madrid) | UTC/GMT+1: 13:00
Portugal and England (Lisbon/London) | UTC/GMT+0: 12:00
Rio de Janeiro (Brazil) | UTC/GMT-2: 10:00
New York (United States) | UTC/GMT-4: 08:00
Los Angeles (United States) | UTC/GMT-7: 05:00
Sources: ronaldo7.net / forbes.com / biography.com / telegraph.co.uk