11.07.2017 » Why we should hedge our bets in the Premier League in 2017-18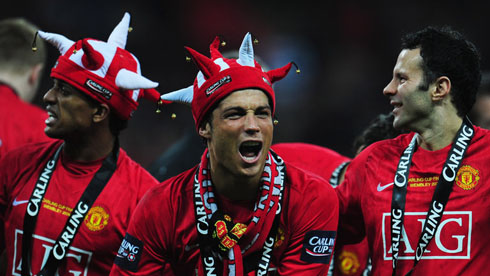 Cristiano Ronaldo left the Premier League in the summer 2009, right after helping Manchester United winning back-to-back Premier League titles. Since then, no club has ever managed to league two years in a row...


There are very few professional football leagues as competitive as the Premier League. On any given day, anyone can beat anyone and that's the unpredictability factor that makes it so interesting betting wise. When Cristiano Ronaldo left the England in 2009 to march to Spain and start his adventure in Real Madrid, a few people prophesied the league's decline. That actually never never happened and it seems like it's just getting better each season! With around 1 month until the Premier League kicks off, things are starting to hot up. The transfer market is going crazy, as rising stars names are being thrown around left and right, and fans are preparing for what is sure to be a whistle-stop season full of trials, tribulations, ups and downs, and lots of fun times!
Cristiano Ronaldo - Legend of the Premier League (2003-2009):
Have a spin at something else?
For those who love football and also love placing a couple of bets and wagers on the outcome of various matches, did you know that there is another way to get the adrenaline rush associated with sports betting, without having to bet on sports? Online slot machines have become the new cool thing, no longer something exclusive of OAP's, they can now be enjoyed on your PC, tablet, or mobile device and offer great prizes at the flick of a thumb. Did you even know that you can get sports themed slots such as football? Meaning you can get your kicks (excuse the pun) in-between matches! What more could you want?
So why is this year's Premier League going to be more exciting than ever? Well, firstly, all eyes will be on the incredible Brazilian Gabriel Jesus, who is turning heads everywhere he goes and amazing everyone whenever he plays. The highly skilled striker joined Manchester City earlier this year and scored 3 goals in the first few matches before succumbing to injury. He is healed however and is ready to "kick some ass" this season!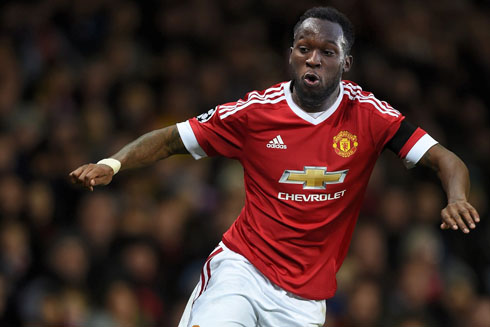 The return of Rafael
Another interesting addition in the upcoming season is Rafael Benitez, who is back in action! Whilst he does have some critics, there is no disputing that the Premier League is a better place when he is managing it. Newcastle may not be tipped or heading for glory this year, but with him at the helm, they are surely destined for great things! Last season, they won the Championship and finished the campaign with the league's best defense (40) and best attack (85).
This summer, most of the Premier League fans will turn their attention to Antoine Griezmann and Atletico Madrid. There are various rumors circulating about him at the moment and one of these is that he could be making an appearance at Manchester United before the transfer window closes in August 31. This could be great news for the team, who have been out of the limelight for a while and hopefully this will give them the "oomph" they need to get back on top. There are whispers that he could be destined for Liverpool too, who let's be honest, have been suffering since the departure of Luis Suarez. There are also a few rumors about Real Madrid and Ronaldo. With the transfer window still open, it remains to be seen who will be the highest bidder, but regardless of the outcome, we're set for an exciting season!
Don't miss out!
This season is shaping up to be a great one and it hasn't even kicked off yet! Whether you are just watching with friends, placing bets on the outcome, or playing some football themed slots at halftime, you are sure for one hell of a ride!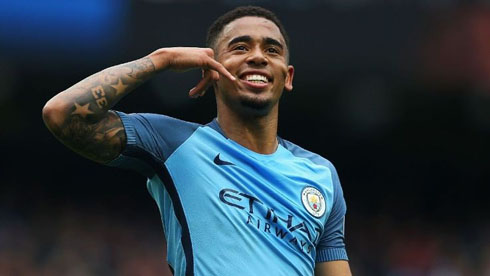 Cristiano Ronaldo next game is a friendly game for the International Champions Cup on July 23 of 2017 against Man United. You can watch Real Madrid vs Manchester United, Juventus vs Barcelona, Tranmere Rovers vs Liverpool, Sydney FC vs Arsenal, and Bayern Munich vs Hoffenheim, all matches provided from our soccer live game pages.
Real Madrid next game:
Real Madrid vs Manchester United kick-off time (23-07-2017):
Beijing (China) | UTC/GMT+8: 05:00
Jakarta (Indonesia) | UTC/GMT+7: 04:00
India (New Delhi) | UTC/GMT+5.30: 02:30
Spain (Madrid) | UTC/GMT+2: 23:00
Portugal and England (Lisbon/London) | UTC/GMT+1: 22:00
Rio de Janeiro (Brazil) | UTC/GMT-3: 18:00
New York (United States) | UTC/GMT-4: 17:00
Los Angeles (United States) | UTC/GMT-7: 14:00
Sources: ronaldo7.net / premierleague.com / 90min.com