10.04.2017 » Ronaldo vs Messi comparison: Cristiano Ronaldo or Messi?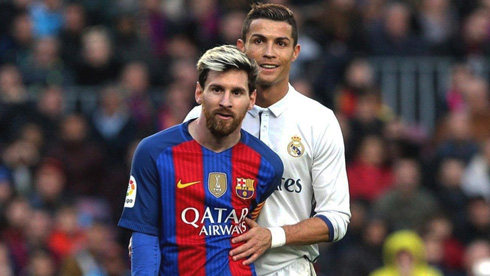 There are few things certain in life, but we can be sure the Ronaldo vs Messi rivalry will be remembered for generations to come. Everyone has an opinion but at the end of the day the debate about who's better will forever live on...


Cristiano Ronaldo and Lionel Messi have been at the pinnacle of world football pretty much in every single season of the last decade. While the Portuguese and Real Madrid superstar already won the FIFA Ballon d'Or in 4 different occasions, the Argentinian ace took home the trophy 5 times. In a few years from now, when both of them retire, we may very well lean back on the couch and basically accept the fact that we won't be seeing two monsters like Messi and Ronaldo competing in the same era and almost at the same age...
Ronaldo or Messi - "Who is the guy EP02":
A huge weight was lifted from Cristiano Ronaldo's shoulders when the Portuguese star led his country to its very first major international soccer championship. Battered and bruised, Ronaldo guided Portugal to EURO 2016 glory after defeating host country France in the finals. To this day, it's the only thing that truly separates Ronaldo from his La Liga counterpart Lionel Messi.

Still, the debate about which soccer superstar is better has a polarizing effect on participants. Who would you rather have when the game is on the line, Ronaldo or Messi?
If you were basing your decision on the 2016-17 campaign, Messi might be your guy. However, the stats over the last few seasons tell an entirely different story. Let's take the 2015-16 season for instance; Ronaldo out-produced Messi in goals, netting 51 in all competitions. That was 10 more than Messi, who finished with 41 in 49 club appearances. Cristiano Ronaldo also enjoyed 6 hat-tricks, 3 more than Lionel Messi during the same campaign.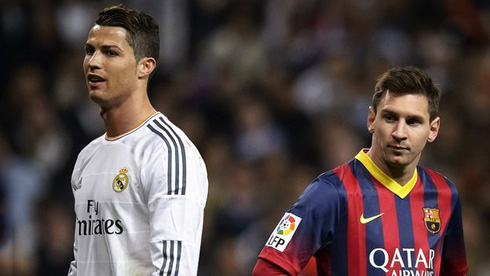 Cristiano Ronaldo thrives on pressure, especially when it comes to the Champions League — a tournament he has won four times already.
Not only is Ronaldo a prolific goal scorer, his playmaking abilities put him on a pedestal. Ronaldo — a 4-time FIFA Ballon d'Or winner — turned 32 in 2017, and while some believe his best soccer is behind him, the best is still yet to come for the superstar forward...
While Ronaldo finally overcame his major international trophy skid, a World Cup championship is still missing from his remarkable resume. The Real Madrid striker guided Portugal to the final four in 2006, but that was as close as the country has ever been to World Cup glory. Will Ronaldo have what it takes to carry his country to the World Cup final next year in Russia? Portugal and Argentina will be among World Cup contenders in 2018, but who has a greater chance of capturing the coveted trophy next year, Messi or Ronaldo?
Early 2018 World Cup futures have Argentina among the top favorites at +900 to win it all. Portugal, on the other hand, is a +3300 dark horse. Both Messi and Ronaldo have accomplished it all at club level and will be hungry to finally capture the World Cup.
Whether it's playing for Real Madrid or representing his country on the international stage, Ronaldo is the guy you always want on your side.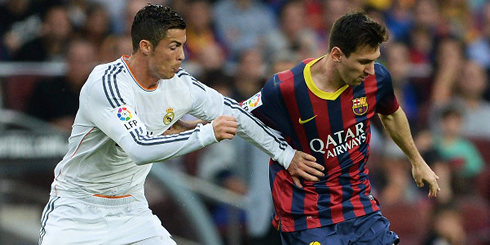 Cristiano Ronaldo next game is a Champions League fixture, on April 12 of 2017 against Bayern Munchen. You can watch Juventus live stream, Bayern Munich vs Real Madrid, Juventus vs Barcelona, Atletio Madrid vs Leicester City, Lyon vs Besiktas, and Borussia Dortmund vs AS Monaco, all matches provided from our football live game pages.
Real Madrid next game:
Bayern Munich vs Real Madrid kick-off time (12-04-2017):
Beijing (China) | UTC/GMT+8: 02:45
Jakarta (Indonesia) | UTC/GMT+7: 01:45
India (New Delhi) | UTC/GMT+5.30: 00:15
Spain (Madrid) | UTC/GMT+2: 20:45
Portugal and England (Lisbon/London) | UTC/GMT+1: 19:45
Rio de Janeiro (Brazil) | UTC/GMT-3: 15:45
New York (United States) | UTC/GMT-4: 14:45
Los Angeles (United States) | UTC/GMT-7: 11:45
Sources: ronaldo7.net / skysports.com / espnfc.com