31.12.2016 » UEFA Champions League last-16 stage: Breaking down the round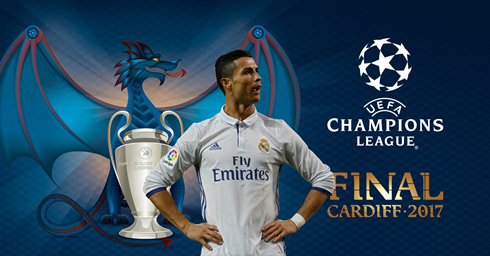 Sixteen teams have made it to the knockout stage of the UEFA Champions League and from now no, there is no more room for mistakes. Real Madrid will battle with Napoli for a place in the quarter-finals as they look to make History and become the first club winning back-to-back Champions League titles.


Just like it happened in most of the previous years, this season's Champions League group stage saw most of the strongest teams in Europe advancing to the knockout rounds. Real Madrid and Borussia Dortmund finished on the top of Group F without a single loss and the Merengues will now face Napoli while the Germans will lock horns with Benfica. Arsenal and PSG are also undefeated in the competition after topping Group A, but they both have extremely tough challenges ahead. Wenger's men will face Bayern Munich and the French champions will go against the competition's favorite Barcelona. The other games of this round are ties between Bayer Leverkusen and Atletico Madrid; Manchester City and AS Monaco; Porto vs Juventus and Sevilla vs Leicester City. All set for another incredible journey in the Champions League!
UEFA Champions League - Last-16 round preview:
Benfica vs Dortmund
Match Dates: 14 Feb, 8 Mar
Dortmund coach, Thomas Tuchel, says that he is looking forward to an exciting and emotional match, while Dortmund captain, Marcel Schmelzer, recognises that the match will be something of a challenging one.
Benfica were beaten by Dortmund in the 63/64 Champion Clubs' Cup with a 5-0 first-leg win, which took them through despite them having a 2-1 away defeat.
Although Dortmund is concerned, it's worth noting that Benfica has not won any of their last four games against former German sides, while Dortmund have been able to get the upper hand in their last five matches against Portuguese opposition.
Paris Saint-Germain vs Barcelona
Match Dates: 14 Feb, 8 Mar
Paris Saint-Germain president, Nasser A-Khelafi says the constant draw against Barcelona means they are continuously pitted against a team they have much respect for, and becoming a permanent fixture within the UEFA Champions League. Barcelona vice-president says that although they have been successful in the past, every year is different and no team should be under-estimated.
The two teams have met three times during the last five seasons, with Barcelona being triumphant during the last two meetings. The two teams met in the 14/15 campaign, and each side won their game. PSG won 3-1 and Barça earned a 3-1 victory.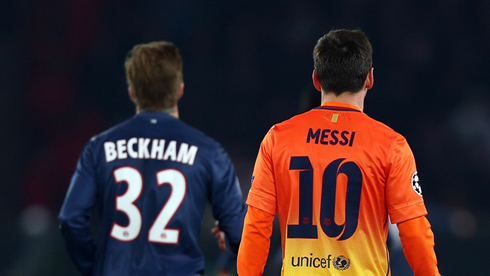 Real Madrid vs Napoli
Match Dates: 15 Feb, 07 Mar
Real Madrid director, Emilio Butragueño, is hoping for a good match, citing playing against Napoli in '87, when Maradona was at his peak, stating that it was a difficult game.
Current Napoli defender, Raúl Albiol played for Real Madrid up to 2013. He made a total of 81 Liga appearances during four campaigns. José Callejón was another player that had previously played for Real Madrid before transferring to Napoli in 2013, where he scored 8 goals during 55 league outings.
Bayer Leverkusen vs Atletico Madrid
Match Dates: 21 Feb, 15 Mar
Leverkusen sporting director, Rudi Voller, recognises Atletico as a tough opponent, but is confident Bayer has the steel to put on a good performance. Atlético and Leverkusen have played against each other a total of four times in recent years, with each team winning one game and two draws. It is also worth noting that both teams claimed a 1-0 home victory in the 14/15 round in Germany.
Manchester City vs Monaco
Match Dates: 21 Feb, 15 Mar
Txiki Begiristain, the director of football at Manchester City, has stated that he recognises Monaco as one of the strongest teams in France at the moment, and saw it as good draw. AS Monaco coach Leonardo Jardim is aware that his team aren't the favourites to go through, but does have faith in the team and the qualities his players have.
There is a great deal of uncertainty as to which team will be triumphant, as they have never played against each other before. However, it should be noted that Manchester City have been unbeaten in games against other French side, Paris Saint-Germain. However, Monaco did beat Arsenal back in the round of 16 during the 14/15 tournament.
Porto vs Juventus
Match Dates: 22 Feb, 14 Mar
Juventus vice-president Pavel Nedved stated that the team's opponents shouldn't be underestimated. Although Juventus are confident, things are rarely straightforward, especially as Porto have already been successful against another Italian team already.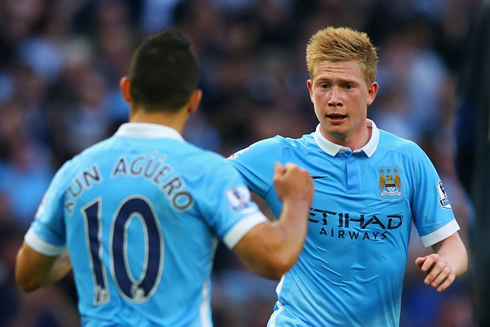 Sevilla vs Leicester
Match Dates: 22 Feb, 14 Mar
Although Claudio Ranieri sees the draw as an exciting one he also recognises the difficulty Leicester will have playing against a team with such tenacity in Europe. Ranieri is confident that Leicester will be the underdogs, as they have been so many times.
The two teams have never met before, and the only Spanish opposition that Leicester has faced in the past is against Atletico Madrid during the 61/62 European Cup Winners Cup and the 97/98 UEFA Cup.
Similarly, Sevilla last came against English opposition was when they claimed a third UEFA Europa League title against Liverpool with a 3-1 win, which itself followed a 4-0 defeat of Middlesbrough during the 2006 UEFA Cup final.
Bayern vs Arsenal
Match Dates: 15 Feb, 7 Mar
Bayern coach, Carlo Ancelotti, is looking forward to the game, stating he has faith in his team, and recognises Arsenal as a good team with a manager he holds in high regard. This will be one of the biggest games of this round and tickets should fly as soon as they become available.
Arsenal club secretary, David Miles, praised Wenger for getting them through to the knockout stage for the 17th consecutive season, but did note that fans will feel they have been given the rough end of the draw. Miles stated that at some point the tide has to turn, and a win will be inevitable.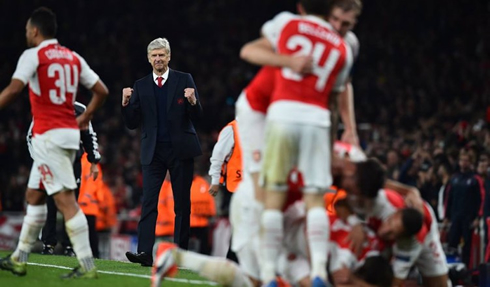 Cristiano Ronaldo next game is a Copa del Rey fixture, on January 4 of 2017 against Sevilla. You can watch Juventus live stream, Real Madrid vs Sevilla, Athletic Bilbao vs Barcelona, West Ham vs Manchester United, Arsenal vs Crystal Palace, and Watford vs Tottenham, all matches provided from our football live game pages.
Real Madrid next game:
Real Madrid vs Sevilla kick-off time (04-01-2017):
Beijing (China) | UTC/GMT+8: 03:15
Jakarta (Indonesia) | UTC/GMT+7: 02:15
India (New Delhi) | UTC/GMT+5.30: 00:45
Spain (Madrid) | UTC/GMT+1: 21:15
Portugal and England (Lisbon/London) | UTC/GMT+0: 20:15
Rio de Janeiro (Brazil) | UTC/GMT-2: 18:15
New York (United States) | UTC/GMT-4: 16:15
Los Angeles (United States) | UTC/GMT-7: 13:15
Sources: ronaldo7.net / uefa.com / espnfc.us / sportsnet.ca / arsenal.com