20.10.2016 » The man, the myth, the legend. Where does Ronaldo rank today?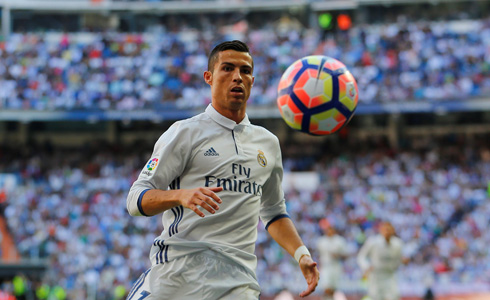 Ronaldo had the most fantastic 2015/16 season , in which he crowned himself the king of Europe, by lifting both the Champions League and the EURO 2016 trophies. This not only marked him as a fantastic individual, but now also as the team player and leader that could make a contribution in much more than one way...


Cristiano Ronaldo may already have won everything he dreamed of at this stage, but it's also fair to ask where can the Real Madrid superstar still go from here, isn't it? We have asked the question to our partners and betting tips experts, who have kindly analysed Cristiano Ronaldo performances as well as his odds to still become the top scorer in La Liga and the Champions League this season, and they provided us some very interesting betting predictions. One thing is for sure, we should never write him off and especially not at such an early stage of the season...
Cristiano Ronaldo - Skills and goals in 2016:
The all-time record goal scorer in the UEFA Champions League have had an extremely "slow" start to the season, at least when measured by his own standards, and we've all been able to see the frustration at times when the individual is starting to shine through the team player yet again...
We've seen the substitution incident during one of the opening rounds of La Liga and then again, during this week, we could see how he was frustrated at times when he wasn't able to get in the score sheet against Legia, even though his team scored a hand full of goals.
That said, Cristiano Ronaldo have surely been a man to silent doubters before and even though he's about to turn 32 by the turn of the year (his birthday is on February 5), he's a physical phenomenal that surely will certainly find a way to bounce back again...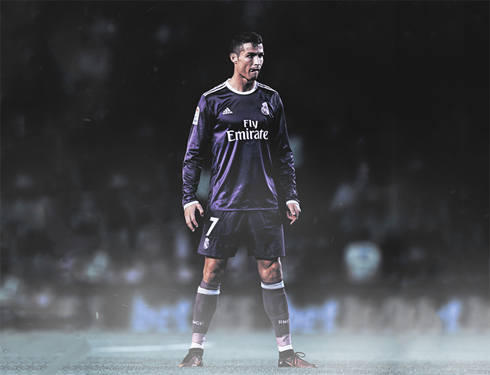 But for the first time in long run, Ronaldo isn't seen as the favourite to win either the Golden Boot in neither the Champions League nor La Liga. In Spain, he's already a few goals behind the likes of Atletico Madrid's Antoine Griezmann, or Barcelona's Luis Suarez and Lionel Messi. In Europe, the contenders' list is even bigger, with Lewandowski, Sergio Aguero and many more chasing the same honor and surely determined in making a statement in this Champions League edition as well.
If you have the belief in Cristiano Ronaldo, this is surely the time to back him and for the first time in a long period, you would actually be able to make some money if he hits back to the scoring path he have walked for the last seasons...
Robyn Bylund from BettingTips4you.com, confessed us he wouldn't feel that comfortable in spending his money on Ronaldo still becoming the number one in both of the tournaments, but if forced to pick one, he'd prefer to cash in on Ronaldo becoming the Pichichi by the end of the season, rather than reigning the scoring charts in Europe again.
Messi just added two more goals in the Champions League this week and Ronaldo is already a few (too many?) behind him at that stage. La Liga is a marathon though, where we still could see Cristiano Ronaldo score five in single games. So that sounds like a reasonable argument for Robyn to prefer to back Ronaldo in Spain and not in Europe.
In Robyn's own words: «This is the time to back Ronaldo for a chance to win some money if he finds his way back.»
::: Cristiano Ronaldo to become the top scorer in La Liga
Odds: 4.00 / Source: BetFair
::: Cristiano Ronaldo to become the top Scorer in the Champions League
Odds: 3.00 / Source: BetFair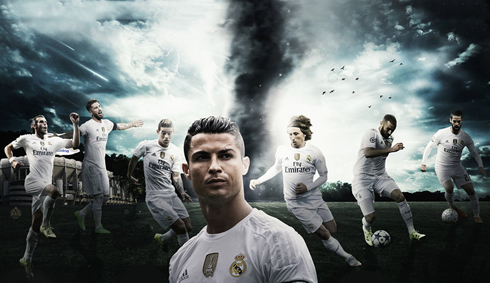 Cristiano Ronaldo next game is a La Liga fixture for Real Madrid on October 23 of 2016, against Athletic Bilbao. You can watch Juventus live stream, Real Madrid vs Athletic Bilbao, Valencia vs Barcelona, Liverpool vs WBA, Arsenal vs Middlesbrough, and Bournemouth vs Tottenham, all matches provided from our streaming sports game pages.
Real Madrid next game:
Real Madrid vs Athletic Bilbao kick-off time (23-10-2016):
Beijing (China) | UTC/GMT+8: 02:45
Jakarta (Indonesia) | UTC/GMT+7: 01:45
India (New Delhi) | UTC/GMT+5.30: 00:15
Spain (Madrid) | UTC/GMT+2: 20:45
Portugal and England (Lisbon/London) | UTC/GMT+1: 19:45
Rio de Janeiro (Brazil) | UTC/GMT-3: 15:45
New York (United States) | UTC/GMT-4: 14:45
Los Angeles (United States) | UTC/GMT-7: 11:45
Sources: ronaldo7.net / bbc.com / uefa.com