26.09.2016 » Cristiano Ronaldo tops Forbes list for the highest paid athlete in 2016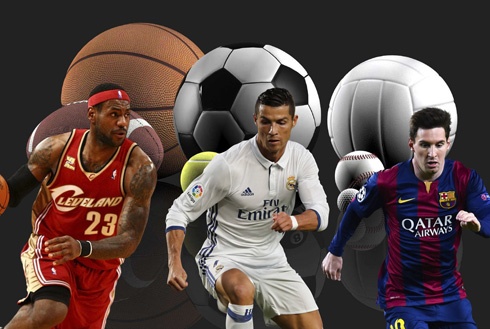 Cristiano Ronaldo will finish 2016 being the highest paid athlete in the world, in front of his Barcelona rival Lionel Messi, the NBA superstar Lebron James or even the Swiss Roger Federer in tennis. Just like on the pitch, the crown is his!


After having been dethroned in 2015 by Floyd Mayweather and Manny Pacquiao mainly because of their super-fight in Las Vegas last year, Cristiano Ronaldo has now retaken the number one spot in Forbes 2016 ranking list for the world's highest paid athlete. In a list published earlier this summer in June, the Portuguese ace tops it with a total earnings' sum estimated to be around 88 million US dollars. Barcelona's Lionel Messi finished second with a yearly 81.4 million dollars paycheck, while LeBron James closed the podium with 77.2 million dollars. Strictly in terms of endorsements, it was Roger Federer (#4 on the list) in tennis taking home the biggest slice (60 million dollars), but salary-wise, Ronaldo was second to none (56 million dollars).
Forbes - Top 20 highest paid athletes in 2016:
In a short summary, this Forbes' top 100 list for the best paid athletes in 2016 comprises 26 baseball players, 21 from football, 18 from basketball, 12 from soccer, 7 from tennis, 6 from racing, 5 from golf, 3 from boxing, 1 from MMA (Conor McGregor) and 1 from track (Usain Bolt).
Even though Ronaldo and Messi took the first 2 spots on the list, the 3rd soccer player showing up in these Forbes rankings is Neymar, in the 22nd place. Basketball and more precisely the NBA ends up being the sport/competition contributing with more athletes into the top 10, with 3 athletes getting featured on the top of the table (LeBron James #3, Kevin Durant #5 and Kobe Bryant #10).
#1. Cristiano Ronaldo
Yearly Pay: $88 Million (US Dollars)
Yearly Salary/Winnings: $56 Million (US Dollars)
Yearly Endorsements: $32 Million (US Dollars)
The Portuguese superstar couldn't have asked for a better year. He was a key player in Real Madrid's campaign to win the 11th UEFA Champions League in the club's history and then he went on to take his country to ultimate glory in the EURO 2016. He's certainly one of the most marketable sport athletes in the past years and his value/price seems to keep rising season after season...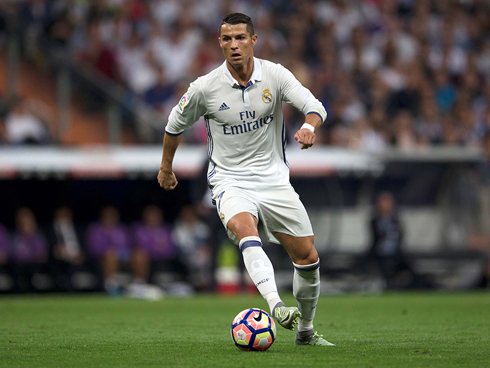 #2. Lionel Messi
Yearly Pay: $81.4 Million (US Dollars)
Yearly Salary/Winnings: $53.4 Million (US Dollars)
Yearly Endorsements: $28 Million (US Dollars)
The Argentinian may have had a rough year off the pitches due to the tax-fraud scandal he got involved in, but that didn't prevent him from clinching the 2nd spot on this Forbes list and from landing several major sponsorship deals. He's also on the verge of signing a new contract extension with Barcelona, which could very well earn him the top of the rankings in 2017.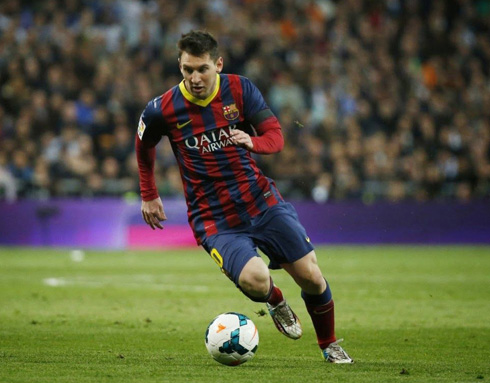 #3. LeBron James
Yearly Pay: $77.2 Million (US Dollars)
Yearly Salary/Winnings: $23.2 Million (US Dollars)
Yearly Endorsements: $54 Million (US Dollars)
The 31-year old professional basketball player won his third NBA ring in 2016, but it was the first time he achieved while playing for the Cleveland Cavaliers. He was also the MVP in the NBA finals, averaging 25.3 points per game in regular season and 26.3 in the playoffs stage. Regarded by many as the best basketball player of his generation, LeBron still has a few years left in him to try making it to the very top of this Forbes list.
Cristiano Ronaldo next game for Real Madrid is for the UEFA Champions League on September 27 of 2016, against Borussia Dortmund. You can watch Juventus live stream, Borussia Dortmund vs Real Madrid, Atletico Madrid vs Deportivo, West Ham vs Southampton, Fiorentina vs AC Milan, and Hoffenheim vs Schalke 04, all matches provided from our football live game pages.
Real Madrid next game:
Borussia Dortmund vs Real Madrid kick-off time (27-09-2016):
Beijing (China) | UTC/GMT+8: 02:45
Jakarta (Indonesia) | UTC/GMT+7: 01:45
India (New Delhi) | UTC/GMT+5.30: 00:15
Spain (Madrid) | UTC/GMT+2: 20:45
Portugal and England (Lisbon/London) | UTC/GMT+1: 19:45
Rio de Janeiro (Brazil) | UTC/GMT-3: 15:45
New York (United States) | UTC/GMT-4: 14:45
Los Angeles (United States) | UTC/GMT-7: 11:45
Sources: ronaldo7.net / forbes.com / cnn.com / nytimes.com