28.08.2015 » Cristiano Ronaldo: "My biggest fear in life is to die young"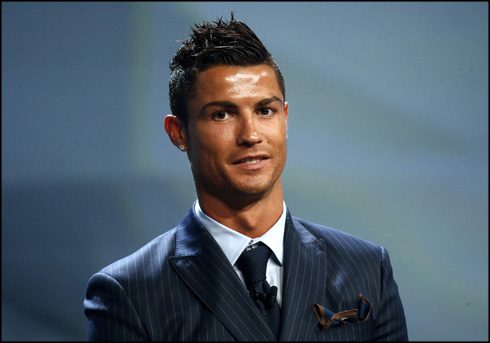 Cristiano Ronaldo recently granted a short interview to a sports magazine called "Libero", in which he opened up and revealed his biggest fear in life. Just like most of us, the Portuguese superstar simply wants to enjoy his life as long as possible, next to those who are dearest to him.


It might be surprising to some of us, but Cristiano Ronaldo's biggest fear in life is probably the same most of us also have. The 30-year old agreed to talk to "Libero", a football magazine, and without dodging any question he confessed that what he fears most in life is to die young. The interview is focused on Ronaldo's more personal side of his life and even though only a few of his answers were revealed this Friday, it's easy to understand how much the Portuguese player values the time he spends with his family.
Cristiano Ronaldo - Ready for 2015-16:
Right the day after Real Madrid got to know their group stage opponents in the year's edition of the UEFA Champions League, Ronaldo's interview to "Libero" was partially published online. The Merengues will be facing PSG, Shakhtar Donetsk and Malmo in their next fixtures in Europe, but that's not what the interview was all about... The Portuguese forward talked about his fears, his joys and some of his routines at this stage of his life.
Cristiano Ronaldo: "My biggest fear in life is to die young. I don't want to die young. I only want to pass away around my 80's or 90's", stated the 30-year old.
Ronaldo: "Outside the football pitch, I see myself as quite a normal person. I have normal routines and I do plenty of normal things with my family, my friends and my son. I'm always training in the morning, so every time I get home, I just try to do other things that also please me", remarked the former Sporting CP and Manchester United player.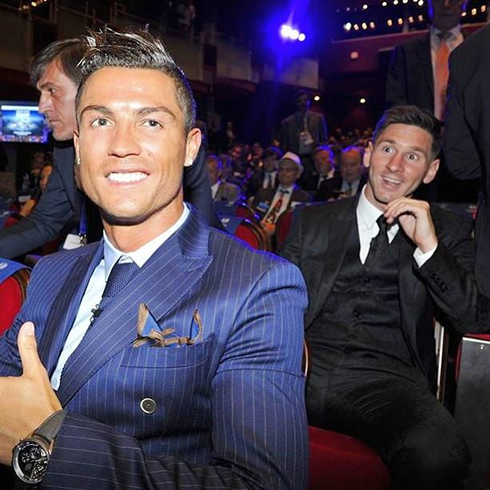 As expected, when Cristiano Ronaldo was asked about what he likes doing the most these days, his answer naturally involved both his 5-year old son and the sport he loves...
Ronaldo: "The thing I love the most in this world is beyond any doubt being able to play football with my son", revealed the Real Madrid forward, just before adding up that he also gets most of his inspiration from the people who he works with every day in Madrid.
Cristiano Ronaldo: "I get really inspired and motivated with the people I work with every day in Madrid. They truly help me working hard on a daily basis and to perform well when my team needs me. They give me good vibrations, positive energies, and that's one of the most important things in my work", confessed the Portuguese star.
To wrap up this sort of «interview teaser» to Libero, the 30-year old forward was also asked about what he thinks about in those moments right before a football game kicks off. Ronaldo: "Nothing special, really. I just try to enjoy the moment. I love playing football, so I just try to enjoy my time on the pitch, at the same time I try to entertain our fans and the public in general who is watching the game in the stands", concluded CR7.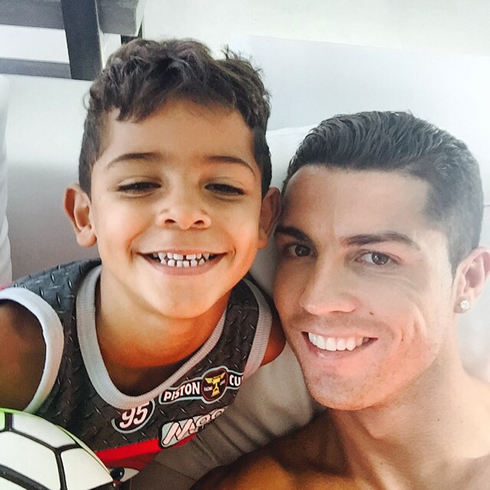 Cristiano Ronaldo next game for Real Madrid will be on the 29th of August of 2015, against Betis. You can watch Juventus live stream, Real Madrid vs Betis, Barça vs Malaga, Chelsea vs Crystal Palace, Newcastle vs Arsenal, and Liverpool vs West Ham, all matches provided from our football live pages.
Real Madrid next game:
Real Madrid vs Betis kick-off time (29-08-2015):
Beijing (China) | UTC/GMT+8: 04:30
Jakarta (Indonesia) | UTC/GMT+7: 03:30
India (New Delhi) | UTC/GMT+5.30: 02:00
Spain (Madrid) | UTC/GMT+2: 22:30
Portugal and England (Lisbon/London) | UTC/GMT+1: 21:30
Rio de Janeiro (Brazil) | UTC/GMT-3: 17:30
New York (United States) | UTC/GMT-4: 16:30
Los Angeles (United States) | UTC/GMT-7: 13:30
Sources: ronaldo7.net / sport.es / sport-english.com / abola.pt / revistalibero.com