21.08.2015 » Real Madrid 2015-16 season: 5 things we can expect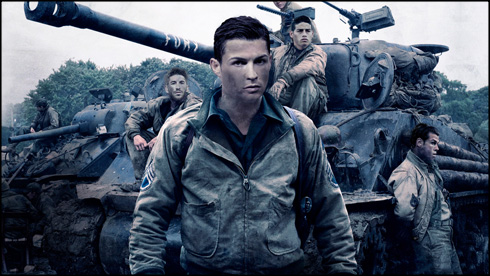 New manager, new season, same objectives. Real Madrid comes into the new season with several tough challenges ahead, but with the obligation to deliver results right from the start. What should we expect from Real Madrid's upcoming campaign in 2015-16?


Real Madrid will be facing monstrous expectations this season, after a below par performance last year, which ended up leading to the sacking of Carlo Ancelotti. Gareth Bale's high profile flops led to constant criticism, while Luka Modric injury helped even more ruining the very backbone of Real Madrid's midfield last season. To make it even worse, Madrid fans also had to deal with plenty of rumors about Ramos leaving the club, as well as Iker Casillas' painful exit. Not only that, but the prolonged transfer saga of Manchester United's David de Gea isn't exactly going down very well with many Madrid fans either. Even the very appointment of Rafa Benitez as the team's new manager failed to please a good share of the fans, with a possible rift with Cristiano Ronaldo also flooding the news quite a few days ago, owing to the Real Madrid superstar's dissatisfaction to Rafa's training methods.
Real Madrid - Pre-season 2015-16 highlights:
Amidst all the lows and controversies surrounding last season and this season's beginning, Real Madrid have a great opportunity to come out of their shackles and surprise everyone this year, and with a fresh new manager and new signings, it is fully possible for Madrid to do a magnificent turnaround...
Having analyzed Real Madrid's pre-season closely this year, here are the main things we can expect from Los Blancos in the 2015-16 season:
#1: A better and more flexible midfield
Real Madrid's woes last season were largely due to midfield troubles. With Luka Modric's constant injuries, Madrid could not get the stability and creativity in the midfield like the outstanding 2013-14 season, which saw them win the ever elusive La Decima in spectacular fashion. And now, with the signing of Mateo Kovacic, Rafa Benitez has shown great promise to finally plug in this big hole in the Real Madrid squad.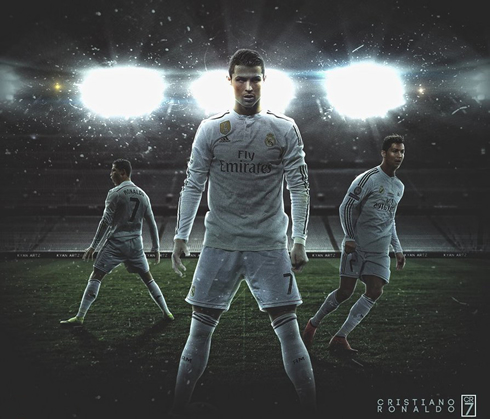 #2: A slow start of the season
A new manager, bringing up his new style of play, is bound to take some time to get up and running. the same thing is expected from Real Madrid this year too, similar to their slow start of the season under Carlo Ancelotti back in 2013.
Rafa will have to find the perfect balance between their attacking trio of Ronaldo, James and Bale, a sight which Real Madrid fans couldn't witness even under the able managership of an experienced man like Carlo Ancelotti. Till Benitez works out a solution to unleash this devastating trio, expect some minor inconsistencies if not a major one in attack.
Over the years, the Real Madrid defence hasn't seen a hint of a makeover and with the frailties at the back exposed by many teams last season, Rafa Benitez would most likely opt for a more defensive minded approach and not run the risk of dropping too many points at the start of the season.

#3: A active display in both transfer windows
With no major signings of a defender or a goalkeeper, Real Madrid look almost certain to continue their shaky defensive show like last season. With the exit of Casillas, Keylor Navas looks most likely to be their new first choice goalkeeper, unless Rafa manages to rope in David de Gea, who looks clearly discontent at Manchester United.
The Merengues will certainly look to avoid any loopholes this seasons and with a rather inactive transfer session till now, Real Madrid will probably look to go all out on signing players in the transfer window, with a high priority to bring in De Gea and possibly another striker in case Karim Benzema decides to go, or simply to replace the outgoing Javier Hernandez. The January transfer window will most likely be an even more active session for Real Madrid, especially in case Benitez fails to hit the gear with his new team and more signings will look ever increasingly likely.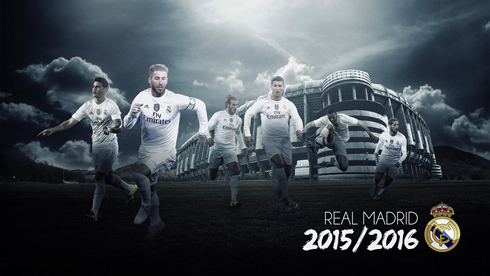 #4: Ronaldo to be even more vital this season
There is one thing Cristiano Ronaldo guarantees us time after time and that's scoring goals...
Cristiano Ronaldo has been getting better year after year for Real Madrid and even though there might be rumors spreading about a minor rift with manager Rafael Benitez, the Portuguese forward will still be this team's most important and vital player this season and will undoubtedly guarantee them goals.
As a player, Ronaldo seems to be reaching his peak, getting better year after year with almost nothing stopping him and his ever increasing goal tally, scoring hattricks almost at will. Rafa Benitez surely will adjust his tactics suitably so as to not hinder Ronaldo's mercurial form and Ronaldo will look to carry on from exactly where he left off last season.

#5: Bale to have a make or break season
With the use of Gareth Bale in a more central role this season, Benitez looks to run the risk of destabilizing the role of the super consistent James Rodriguez, who has simply been their best player and one of the best in the world in the central attacking midfield role.
Bale's persistence to Benitez to use him as a central attacker risks the Welshman's entire career at the Bernabéu, as any compromise with James will bring in an unprecedented amount of criticism from Los Blancos most faithful, whereas a repeat of his last season's mediocre show will swiftly open the doors for a January exit for Bale.
However, a hit in his new role will open new doors for Real Madrid attacking unit, which will look likely to brutally demolish any defensive line in the world.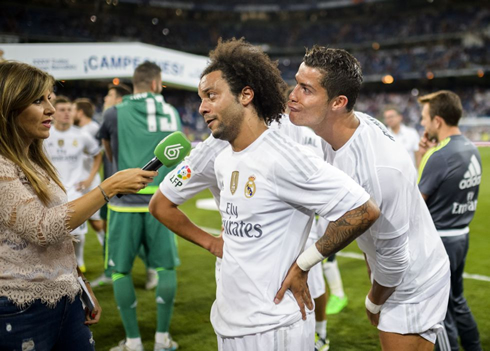 Cristiano Ronaldo next game for Real Madrid will be on the 23rd of August of 2015, against Sporting Gijón. You can watch Juventus live stream, Gijón vs Real Madrid, Athletic Bilbao vs Barça, Manchester United vs Newcastle, Leicester City vs Tottenham, and Hoffenheim vs Bayern Munich, all matches provided from our soccer live pages.
Real Madrid next game:
Sporting Gijón vs Real Madrid kick-off time (23-08-2015):
Beijing (China) | UTC/GMT+8: 02:30
Jakarta (Indonesia) | UTC/GMT+7: 01:30
India (New Delhi) | UTC/GMT+5.30: 00:00
Spain (Madrid) | UTC/GMT+2: 20:30
Portugal and England (Lisbon/London) | UTC/GMT+1: 19:30
Rio de Janeiro (Brazil) | UTC/GMT-3: 15:30
New York (United States) | UTC/GMT-4: 14:30
Los Angeles (United States) | UTC/GMT-7: 11:30
Sources: ronaldo7.net / espnfc.com / uefa.com / skysports.com