28.06.2015 » Ronaldo: "I'm very happy in Madrid and thrilled about next season"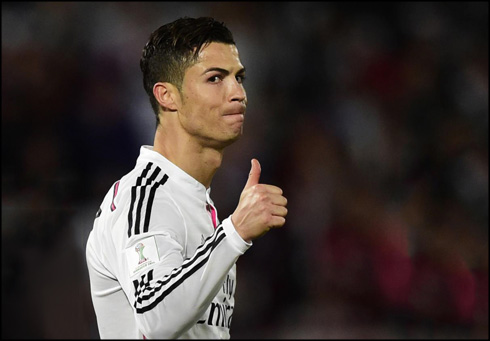 Still on vacation, Cristiano Ronaldo decided to speak out to the Portuguese newspaper "A Bola". The Portuguese star basically reassured everyone that he's still very happy in Madrid and that none of the latest rumors about him are true.


Over the last couple of weeks, Ronaldo has been enjoying his vacations next to his son in both Miami and the Bahamas. This past Saturday, the Real Madrid forward assured that he didn't talk to any press during that time, which unfortunately didn't seem to have been enough to prevent several newspapers across the world from creating rumors and fake stories about him. In both Spain and England, several sources started suggesting that Ronaldo was unhappy in Madrid and that he could be looking to leave the club if some of his demands weren't attended. The Merengues are expected to start their pre-season works on July 10, just a couple days before they fly over to Australia for their summer tour.
Real Madrid - We'll be back...
In a brief talk with journalists from the Portuguese newspaper "A Bola", Cristiano Ronaldo explained that he isn't talking with the press during his vacations and that he only made an exception this past Saturday in order to deny all the rumors that have been spread about him over the past few days and weeks.
Ronaldo: "I haven't talked to any of the press lately. I'm now opening an exception with «A Bola», but just to clear out that all those news that have come out to surface in the past days and weeks are a complete lie. They were made up only as an attempt to create a conflict between me and the club", clarified the 30-year old forward, after seeing his name being constantly linked in rumors of disputes with Real Madrid.
The Spanish press has been strongly suggesting that Ronaldo was very disappointed with some of the latest decisions and positions taken in Madrid, starting with the switch from Ancelotti to Rafa Benítez, but also with the way the club has been handling both Casillas and Sergio Ramos delicate situations.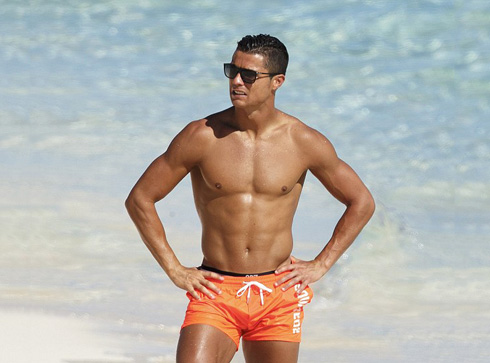 Ronaldo: "I'm very happy in the biggest club in the world and I'm extremely focused and confident in a season full of successes. Let me state this again, I'm in the best club in the world and this is where I want to win important things again", assured the former Manchester United winger, who rules out any possibility of moving to a different club during this summer.
Despite the downfall the team has gone through in the second half of last season, there are good reasons to believe we may see an improved Madrid squad when the new season begins. Rafa Benítez has already promised he'll be building a very attacking-minded side and that the club will still go after a few more important signings during this summer. In the meanwhile, Ronaldo is still recharging energies away from Madrid and probably already counting the days left for the new season to begin...
Cristiano Ronaldo: "I haven't talked with any journalist or press since the season ended and I won't do so until my vacations are over. I would really like that the newspapers could stop spreading lies and fake stories about me. I feel very well in Madrid", reaffirmed the Portuguese international.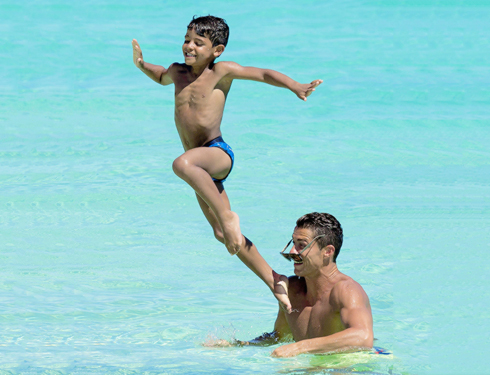 Cristiano Ronaldo next game will be for Real Madrid in a pre-season friendly, on the 18th of July of 2015. You can watch Juventus live stream, Real Madrid vs AS Roma, Argentina vs Colombia, Chile vs Uruguay, Brazil vs Paraguay, and Bolivia vs Peru, all matches provided from our soccer live section.
Real Madrid next game:
Real Madrid vs AS Roma kick-off time (18-07-2015):
Beijing (China) | UTC/GMT+8: 17:00
Jakarta (Indonesia) | UTC/GMT+7: 16:00
India (New Delhi) | UTC/GMT+5.30: 14:30
Spain (Madrid) | UTC/GMT+2: 11:00
Portugal and England (Lisbon/London) | UTC/GMT+1: 10:00
Rio de Janeiro (Brazil) | UTC/GMT-3: 06:00
New York (United States) | UTC/GMT-4: 05:00
Los Angeles (United States) | UTC/GMT-7: 02:00
Sources: ronaldo7.net / abola.pt / independent.co.uk / dailymail.co.uk / marca.com