23.06.2015 » What can we expect from Ronaldo with Benítez at the helm of Madrid?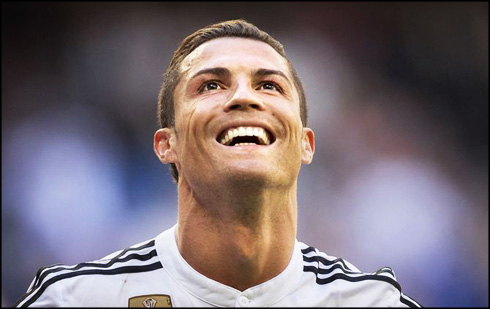 After a trophyless season, it didn't take long for Carlo Ancelotti to be pointed the way out. With a new season on the horizon, it's now Rafael Benítez who will be in charge of leading Real Madrid to new conquests. How will this change affect Cristiano Ronaldo? Can we still expect him to deliver a stratospheric number of goals in this upcoming season?


A lot of questions are being raised in Madrid for a few weeks now and looking at what happened, it's not like we can say we weren't expecting this... When Rafael Benítez was appointed the new Real Madrid manager by replacing Carlo Ancelotti, there were immediate concerns about how that could impact the team's internal ecosystem and how it will affect several of Madrid's heavyweights like Cristiano Ronaldo, Sergio Ramos or Iker Casillas. Benítez has a strong reputation for being a very authoritative person and also a bit defensive-minded when it comes to approach games. However and what's been worrying a good part of the Madridismo lately is that he's also someone who isn't afraid of making harsh decisions, even if that means clashing with the biggest stars he has at his disposal in the squad. This will be the 4th different manager that Cristiano Ronaldo will have to work with in Madrid, but for one reason or another, it's the first time since 2009 that we feel that he might actually see his influence shrink a bit inside the team...
Rafael Benítez - Real Madrid new manager:
A new chapter is about to start being written in Madrid and at such an early stage of the summer, we're naturally left with way more questions than answers regarding the team's future. With only 2 signings confirmed for the upcoming season (Danilo from FC Porto and the return of Casemiro), and the departures of Chicharito (returning to Manchester United) and Sami Khedira (transferred to Juventus), it may not look like any relevant change is coming to Chamartín. However, the switch from Ancelotti to Benítez was undoubtedly a dramatic move from Florentino Pérez and its shockwaves are still being felt across the Spanish capital.
Just a few days after Rafael Benítez was confirmed as the new Real Madrid manager, there were several rumors coming to the surface in the Spanish press about the Spaniard's intents of playing Cristiano Ronaldo on a more central role, at the same time he would be allowing Gareth Bale to return to the left wing. That would basically mean that Ronaldo would be moved into a pure central forward role, which in return could also lead to Benzema either getting less playing time or simply accept a new role more at the back and closer to the midfield areas.
The truth is that the credibility of these rumors is pretty much just like any other story that comes out in the press these days and until Real Madrid kicks off their pre-season works, everything will be the result of a lot of speculation. Nevertheless, there are good reasons to believe that Benítez will try to implement his own ideas in this new Real Madrid project of his. He simply won't sit back to play along by letting things take its natural course...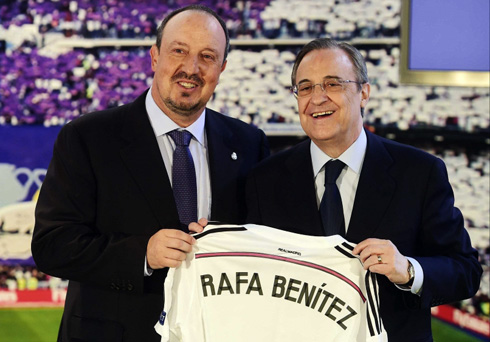 Moving Cristiano Ronaldo from the wing to a center forward position has been pointed by many as something that will inevitable happen in a near future. He has already played there in several occasions in the past, but his game level wasn't always at his best and his performances seemed to lacked the consistency required from a player of his caliber and which he usually delivers when he's playing in a more free role.
Whether or not we'll be seeing a permanent change in Ronaldo's role on the pitch already this season is still dubious, but with Benítez in charge and the pressure to showcase his own ideas right from the start, it's going to be interesting to witness how the Spaniard will deal with the BBC upfront (Bale, Benzema and Cristiano Ronaldo) and how he will reposition them on the pitch. There's one thing we can bet on though, goals will keep coming for Ronaldo no matter where he'll be playing on the field and don't get surprised if he even finds a way to surpass his recent marks in terms of goals and assists.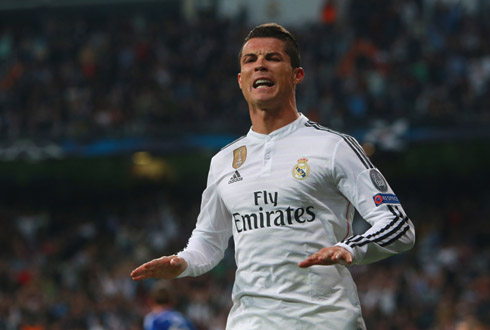 Cristiano Ronaldo next game will be for Real Madrid in a pre-season friendly, on the 18th of July of 2015. You can watch Juventus live stream, Real Madrid vs AS Roma, Argentina vs Colombia, Chile vs Uruguay, Brazil vs Paraguay, and Bolivia vs Peru, all matches provided from our soccer live section.
Real Madrid next game:
Real Madrid vs AS Roma kick-off time (18-07-2015):
Beijing (China) | UTC/GMT+8: 17:00
Jakarta (Indonesia) | UTC/GMT+7: 16:00
India (New Delhi) | UTC/GMT+5.30: 14:30
Spain (Madrid) | UTC/GMT+2: 11:00
Portugal and England (Lisbon/London) | UTC/GMT+1: 10:00
Rio de Janeiro (Brazil) | UTC/GMT-3: 06:00
New York (United States) | UTC/GMT-4: 05:00
Los Angeles (United States) | UTC/GMT-7: 02:00
Sources: ronaldo7.net / telegraph.co.uk / cnn.com / juventus.com / eurosport.com