04.06.2015 » Real Madrid's 2014-15 season review: Understanding the downfall
The 2014-15 season finished with Real Madrid unable to get their hands into any kind of silverware, which eventually led to Carlo Ancelotti's dismissal and signing Rafael Benítez. With the new season already in the horizon, it's now time to look back at the different stages of the past campaign and try to understand what went wrong.


This Wednesday, an emotional Rafa Benitez with his eyes filled with tears, was presented at the next coach of our beloved Real Madrid. For Benitez, a Madridista through and through after being born in the city as well as playing and coaching for Real Madrid Castilla, it was a dream come true. Yet Madrid fans the world over are doubting his appointment, citing Benitez's underwhelming recent record as proof that he's a step down from the universally adored Carlo Ancelotti. But as well as Ancelotti did in his short time with Madrid, there were glaring holes that he struggled to fill this season. It's these gaps that Florentino Perez clearly hopes Benítez can fill. Let's now have a look at exactly what Benitez will be inheriting...
Real Madrid - All 162 goals in 2014-2015:
The first warning signs of impending doom for Real Madrid in the 2014-2015 season likely came in the summer, with the sales of Angel Di Maria and Xabi Alonso, two players that played an integral role the season before.
Madrid started the season in somewhat shoddy form. The SuperCopa loss to Atletico Madrid was not well received and some early season mishaps, namely the 4-2 loss to Real Sociedad, had some worried if Madrid had lost too many key members. Then it all clicked though...
A 22-game winning streak, including a 3-0 win at Anfield and a 3-1 victory in El Clasico over Barcelona, signaled that Real Madrid were a real force to be reckoned with. The team looked magnificent, everyone was firing on all cylinders, especially Cristiano Ronaldo who enjoyed his best ever start to a season. It was the perfect run and Madrid soon began to close in on the record of 24 straight victories.
But in the middle of the streak, Luka Modric would be injured on international duty. A set back that would hamper his, and Madrid's season.
By December, the Merengues would find themselves top of La Liga, top of their Champions League group and progressing in the Copa del Rey. They would also have a Christmas gift for the fans at the end of the year, when they won the FIFA Club World Cup, capping off a fantastic 2014.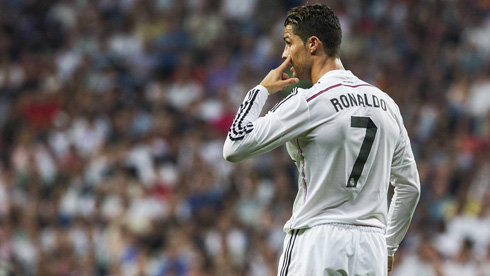 The beginning of 2015 hit a roadblock however, and it's here that Real Madrid's seemingly fantastic season began to slowly unravel.
In the Mestalla, Carlo Ancelotti's men met a strong and resilient Valencia side, who won 2-1 as Madrid struggled to breakdown their midfield and defense. Shortly after, Madrid would lose again, this time 0-2 to Atletico in the Copa del Rey's first leg. Fans began to worry, but after 22 straight wins, surely it was just a minor blimp?
But Real Madrid weren't just losing, they started to look exhausted. The 22-game streak had taken a lot out of the team physically and emotionally. It looked like Madrid were threading water. A month later in February, as the injuries began to pile up, Real Madrid suffered their most humiliating defeat of the season when they lost 4-0 at the hands of Atletico Madrid, who had their number all year. It was a disaster of a performance and worry began to set in.
And rightly so... Soon after, Real Madrid would feel the first of many boos at the Bernabéu, when they lost 4-3 in the second leg of the first knockout round of the Champions League to Schalke 04. Adding insult to injury, Madrid would go onto tie with Villarreal and lose to Athletic Bilbao, their lead in La Liga gone, and quickly became the chasers for the rest of the season as Barcelona found their form and began to pull away.
When the two teams met at the Camp Nou, Barça would take control winning 2-1, despite a late first half flurry from Madrid that could have ended the game. Barcelona had taken charge in the league and Madrid's season seemed headed for downfall.
Madrid would however begin to recover some form and finally pulled one over Atletico in the Champions League, through a late Chicharito strike. A Barça slipup in the league also opened the door for the Merengues to stage a late comeback and perhaps nick it in the end...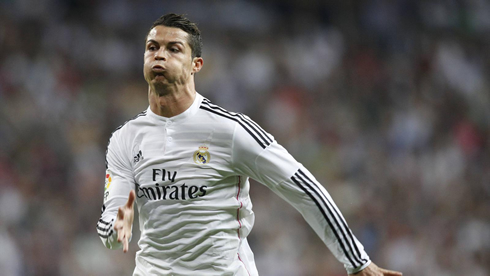 But the signs of fatigue were there and Madrid never again looked the side that won 22 games in a row. A 3-2 win over Sevilla and a hattrick from Ronaldo kept them alive, but it was a string of three games that would effectively end their season.
A 2-1 Loss in Turin to a Juventus side with Alvaro Morata lead to a 2-2 draw with Valencia at the Bernabéu. In that match, Madrid had been down 2-0 early on and clawed back, but Diego Alves was magnificent the whole game, denying Madrid the three points.
The Merengues would then welcome Juventus to the Bernabéu, but again, many missed chances would hurt them as they drew 1-1. Again, it would be Morata hurting them the most, with his goal essentially ending Real Madrid's hopes of repeating the European success they had had in the previous campaign.
With no major honors, the season could be seen as a major let down, especially considering the strong start and the winning streak. Real Madrid heavily struggled for any creativity when Luka Modric went down, and instead began relying far too much on wing play. Gareth Bale had a down year after his excellent first season. He seemed to lack confidence and it only got worse as the season went on. James Rodriguez however, endeared himself to the Bernabéu and he's set to have a bright future here, along with Isco and Toni Kroos, who displayed their versatility in new positions.
Benítez will now be inheriting a great team and his penchant for rotation could be the secret next year. Real Madrid were far too tired near the end and if the Spaniard can help them to peak at the right time next season, it could be a very successful campaign for the Merengues...
Author: Terrance Ross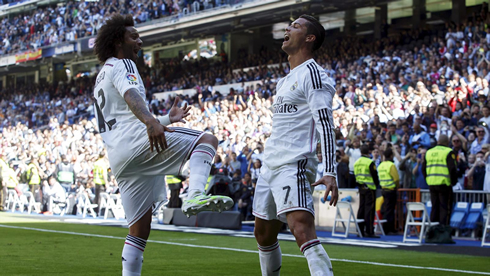 Cristiano Ronaldo next game will be for the Portuguese National Team, on the 13th of June of 2015. You can watch Juventus live stream, Armenia vs Portugal, Barcelona vs Juventus, Ireland vs England, Germany vs USA, and Golden State Warriors vs Cleveland Cavaliers, all matches provided from our football live streaming section.
Portugal next game:
Armenia vs Portugal kick-off time (13-06-2015):
Beijing (China) | UTC/GMT+8: 00:00
Jakarta (Indonesia) | UTC/GMT+7: 23:00
India (New Delhi) | UTC/GMT+5.30: 21:30
Spain (Madrid) | UTC/GMT+2: 18:00
Portugal and England (Lisbon/London) | UTC/GMT+1: 17:00
Rio de Janeiro (Brazil) | UTC/GMT-3: 13:00
New York (United States) | UTC/GMT-4: 12:00
Los Angeles (United States) | UTC/GMT-7: 09:00
Sources: ronaldo7.net / forbes.com / foxsports.com / espnfc.com / skysports.com