16.11.2014 » Where next for Ronaldo? Five possible destinations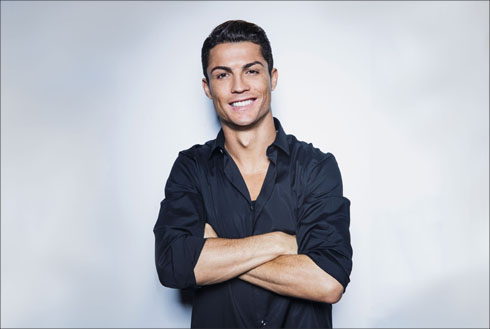 If Ronaldo ever decides to leave Real Madrid before hanging up his boots, what would be his top 5 possible destinations? From a dream return to Manchester United, to a mediatic incursion into the MLS, we'll be going through several theoretical scenarios that could end up happening in a few years from now...


It may seem a little churlish to try and guess the next career move for Cristiano Ronaldo when he is currently going through the finest period in his stellar footballing career. The Portuguese star will be looking to help his current club, Real Madrid to increase on their "Decima" Champions League title this season, and head the La Liga betting to do just that. Ronaldo will hit 30 in February 2015, and the Merengues will eventually be looking at finding a replacement for the Portuguese legend. That may not be for some time yet, but in this article, we will look at five potential landing places for Ronaldo when or if his love story with Madrid finally comes to an end.
Cristiano Ronaldo - Skill show from the 2014-15 season:
#1 // Revered
The first place to consider would be Ronaldo's previous club, Manchester United, whose fans adore the wing wizard to this day. CR7 is still revered so much at Old Trafford that there is hardly a game that goes by where the "Viva Ronaldo" chant isn't reverberated around the Stretford End and beyond. The Portuguese star enjoyed a fine time in the red shirt of United, where he scored 84 goals in his 196 appearances during a six-year stay.
He has often spoken since leaving Manchester about his love for the club, and it would be very unlikely if he was to sign for another Barclays Premier League side. He won three league titles, one Champions League, along with an FA Cup and League Cup triumph. Ronaldo was honoured with the FIFA Ballon d'Or in 2008, such was his achievements for United, and if the star did become available, then the Red Devils would surely be at the head of the queue to resign him.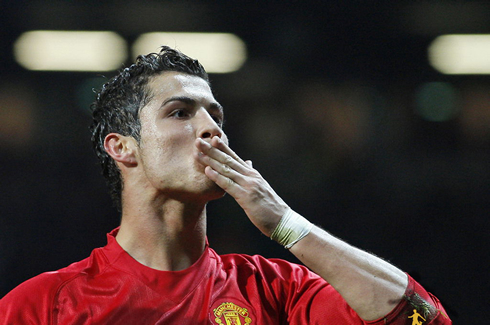 #2 // Financial clout
There are several mega-rich clubs throughout Europe, but few would have the financial clout to try and lure Ronaldo to France like PSG does. The Qatar Sports Investments, headed by Nasser Al-Khelaïfi, are the dominating force in French football, and are looking to transfer that strength into Europe. PSG's best efforts in the UEFA Champions League have been quarter-final appearances for the past two seasons, something they'll certainly be looking to improve upon.
The Paris club are not afraid to spend big amounts of cash as the transfers of David Luiz, Thiago Silva, Zlatan Ibrahimović and Edinson Cavani in recent seasons will testify. A marquee signing such as Ronaldo – even in his advancing years – would be a massive coup for the French giants, and send a major message to their European rivals.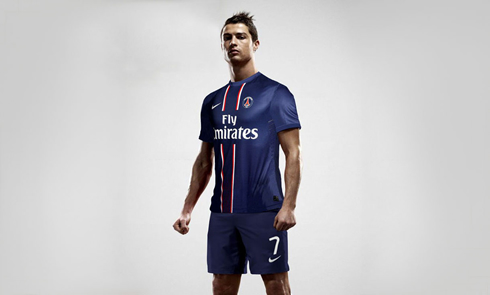 #3 // Long shot
A long shot in the race to sign Ronaldo would be Russian side, Zenit St Petersburg, who are another club backed by very wealthy ownership. Zenit president, Alexander Dyukov, is the head of oil firm Gazprom, which is one of the world's largest oil companies.
You may read this article and think that Ronaldo would never in a million years sign for Zenit and that may very well be true, but the Russian outfit are a club who are looking to invest heavily into their team over the next few seasons, and by the time the player could be thinking of leaving Madrid, Zenit could have the team to meet the star's demands.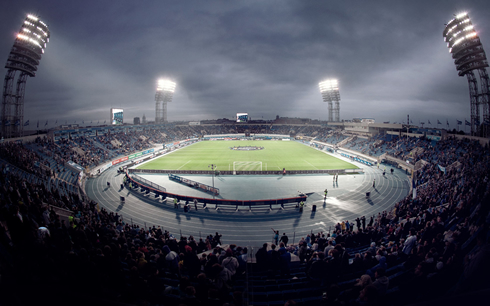 #4 // Appeal
Ronaldo has spent many of his summer breaks from football with holidays in the USA, and while it would be silly to select the exact club that the Portuguese star could join, a move to the MLS may one day appeal to him.
The Real Madrid man may fancy following in the footsteps of David Beckham and Thierry Henry and become a huge star of the growing game in America. There would surely be a plethora of offers for Ronaldo if he ever considers a move across the Atlantic, and alongside with that, a huge financial contract would also surely await for him.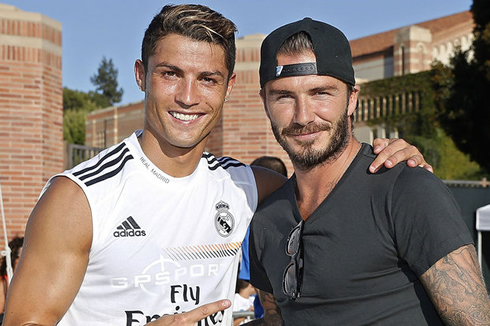 #5 // Back to the origins
Before Ronaldo signed for United, the star began his career with Sporting Lisbon. If his heart and patriotism end up speaking louder when the right time comes, it may very well be his final destination before retiring from football. After several further seasons at Madrid, CR7 could decide to have his final chapter at the place where it all began, and who would blame him if he does so?
Finally, it has to be said that Real Madrid will surely wish to hang on to Ronaldo for as long as they can, especially with the volume of goals that he continues scoring season after season. We are talking about one of the finest footballers of all time and it is just a shame that one day we will have to see him retiring...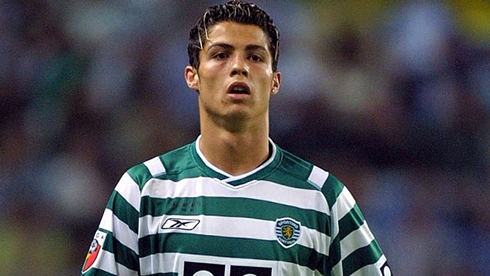 Cristiano Ronaldo next game will be another cap with the Portuguese National Team, in a friendly international against Argentina scheduled for this Tuesday (November 18). You can watch Juventus live stream, Portugal vs Argentina, Spain vs Germany, Scotland vs England, Ireland vs USA, and France vs Sweden, all matches provided from our soccer live game pages.
Portugal next game:
Portugal vs Argentina kick-off time (18-11-2014):
Jakarta (Indonesia) | GMT+6: 01:45
Spain (Madrid) | GMT+1: 20:45
Portugal and England (Lisbon/London) | GMT+0: 19:45
Rio de Janeiro (Brazil) | GMT-4: 15:45
New York (United States) | GMT-5: 14:45
Los Angeles (United States) | GMT-8 11:45
Beijing (China) | GMT+7: 02:45
Sources: ronaldo7.net / theguardian.com / skysports.com / bbc.co.uk