28.10.2014 » The "El Clasico" review: How Real Madrid edged Barcelona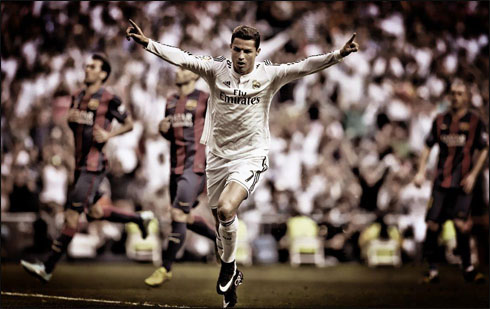 It sure was an electrifying "El Clasico" that we've had at the Santiago Bernabéu this last Saturday, but what are the key points for us to take out of Real Madrid's 3-1 win over Barcelona? Will the Merengues be capable of keeping this consistency throughout the rest of the season?


Things started off badly enough. Just four minutes into El Clasico, Neymar delivered a quick goal on an assist from the debuting Luis Suárez, and just like that, Barcelona was off and running. Would that be enough to stop the reigning European champions? Of course not. Real Madrid did what Real Madrid typically does: It answered the challenge and came storming back to grab a convincing 3-1 win at the Bernabéu, putting a halt to Barcelona's away winning streak. Did anyone really expect anything different?
Cristiano Ronaldo - All his 14 goals against Barcelona:
Time after time, Cristiano Ronaldo and his teammates have shown why they are the best team that football has to offer. No matter the situation or task in front of them, Real Madrid continuously finds a way to come out on top. Neymar's opening goal managed to quiet a large portion of the crowd, but it had no chance at quieting a team that is built for lasting success.
Cristiano Ronaldo started the scoring for Real Madrid with his penalty kick near the close of the first half, but then it was Pepe and Karim Benzema that added two more beautiful goals to assure the win. Prior to the match, Barcelona hadn't allowed a La Liga goal all season. However, we all know that it would be almost impossible for Lionel Messi and company to shut out such a talented squad.
Keep in mind, Real Madrid did this without Gareth Bale. Some believed that his absence and perhaps a less than fully fit Sergio Ramos would lead to Barcelona coming out on top. Well, that didn't exactly turn out as planned. Everything still went smoothly, but of course, just think of the possibilities had Bale been included in the lineup.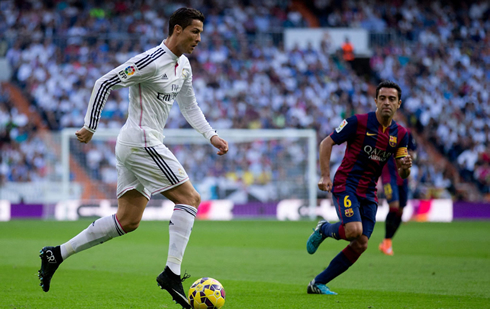 That's where Carlo Ancelotti deserves a tremendous amount of credit. Even when his team suffers fitness setbacks, he has an answer. Even when they are not playing at their best, he makes a couple of small tweaks and all is well again. In crucial moments, managers can sometimes overthink even the simplest of decisions. Not Ancelotti... When he needs to make a decision that could swing the match in one direction or another, he makes it. And more often than not, he's wildly successful in doing so.
It seems rather obvious at this point that Real Madrid is no ordinary team. With the greatest player in the world in Cristiano Ronaldo on its side and a plethora of superb talent around him, beating this team will always be one of the toughest tasks in football. And while we've already seen it happen this season, Real is playing at such a high level right now that losing seems almost impossible going forward.
Since mid-September, Real Madrid has undoubtedly been the greatest football team on the planet. More importantly, it has been the best team when it has mattered the most. Champions are built by their ability to shine in clutch situations, and given the magnitude of every single Clasico, Ronaldo and company proved that they are well-equipped to succeed on football's grandest stage.
This team might not win every match that it plays throughout the remainder of the season, but you can bet that when it matters the most, they will be there waiting.
Waiting to give us convincing proof as to why they are European champions. And come June of 2015, there's a good chance that they will be once again.
Author: Blake Lovell / Football.com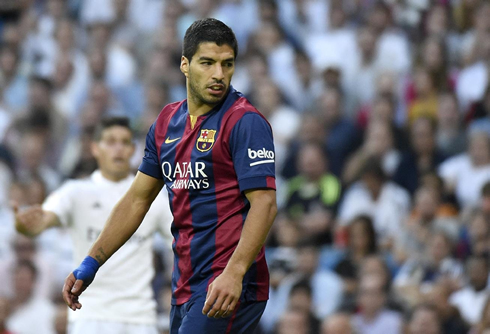 Cristiano Ronaldo next game for Real Madrid is a Copa del Rey fixture against UE Cornellà, on October 29 (Wednesday). You can watch Juventus live stream, UE Cornella vs Real Madrid, Barcelona vs Espanyol, Shrewsbury vs Chelsea, Liverpool vs Hull, and St Pauli vs Borussia Dortmund, all matches provided from our soccer streams game pages.
Real Madrid next game:
UE Cornellà vs Real Madrid kick-off time (29-10-2014):
Jakarta (Indonesia) | GMT+6: 01:00
Spain (Madrid) | GMT+1: 20:00
Portugal and England (Lisbon/London) | GMT+0: 19:00
Rio de Janeiro (Brazil) | GMT-4: 15:00
New York (United States) | GMT-5: 14:00
Los Angeles (United States) | GMT-8 11:00
Beijing (China) | GMT+7: 02:00
Sources: ronaldo7.net / skysports.com / espnfc.com / football.com