10.10.2014 » Why Cristiano Ronaldo should finish his career with Real Madrid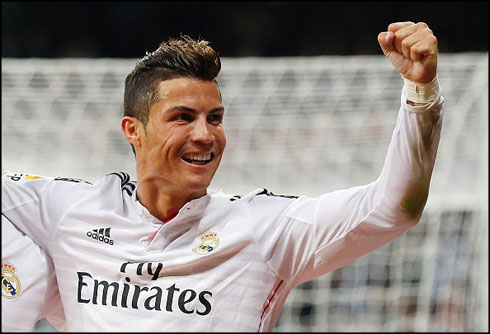 Many rumors have been sparking about the possibility of Cristiano Ronaldo returning to England and to his previous home Manchester United. On the other hand, the Portuguese ace seems happier than ever in Real Madrid and the truth is it doesn't seem likely that he'll feel tempted to go back to the Barclays Premier League anytime soon...


There has been plenty of speculation recently as to the future of Cristiano Ronaldo. Some fans are convinced that the Real Madrid superstar is destined to return to the Barclays Premier League to finish out his career with Manchester United. And some United supporters even went as far as flying a "Come Home Ronaldo" banner over the stadium during Real Madrid's clash with Villareal. But before anyone gets carried away, there's something very important that needs to be said: Cristiano Ronaldo isn't going anywhere. Premier League fans won't want to face that harsh reality, but it's true. He will retire with Real Madrid, just as he should.
Cristiano Ronaldo - The hard way:
At this point, expecting Cristiano Ronaldo to do anything other than finish his career with Real Madrid is a complete pipe dream. There is absolutely no reason for the world's greatest player to leave his current situation. What does he have to prove? What would he really gain from returning to Manchester United?
For those saying that he has something to prove by returning to United, an explanation is necessary. What does the man have left to show? He has proven time and time again that he is the greatest player in the world, and after he picks up yet another FIFA Ballon d'Or award later this year, it will be just another piece of evidence supporting that claim. There would be major risks and minimal rewards in returning to the team that he left back in 2009.
When a player chooses to return to a former team, he usually does so with the feeling that he has something left to prove. That is not the case for Cristiano Ronaldo. He gave Manchester United so much while at Old Trafford and essentially, he has no understandable reasons or regrets that could propel him towards deciding on a return. Not to mention that the team is still in a transition after Louis van Gaal took over as manager earlier this year.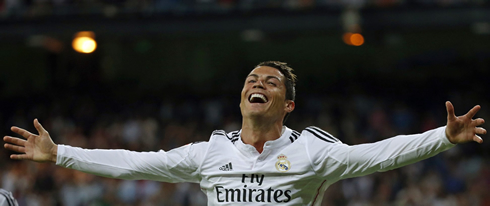 If you were in Cristiano Ronaldo's shoes, which option would sound more appealing to you? Going back to a club where so much uncertainty still exists? Or staying with the club that is the reigning European champions and only looks to be getting better and better by adding other incredible talents from around the world? That's one of the easiest decisions in the history of football.
There is no question that CR7 still holds a special place in his heart for his former club. Anyone in his situation would have the same type of feelings. However, just because he is fond of his old team doesn't mean that he wants to leave a good thing for it. Cristiano Ronaldo's greatness was obvious achieved when he played for Manchester United, but since arriving at Real Madrid, he has taken his game to a completely different level.
He has, without a doubt, made his case as one of the greatest players to ever step on the pitch. No football fan can deny that. And guess what? He's only 29-years-old. He has won numerous awards and titles thus far in his career, but he is far from finished. He will continue to win prestigious honors and assist his club in winning titles. He has many excellent years ahead of him, and he will continue to put on phenomenal performances for his millions of fans around the world.
And he'll do it all while wearing the kit of the team that he belongs with until the day that he retires: Real Madrid.
Author: Blake Lovell / Football.com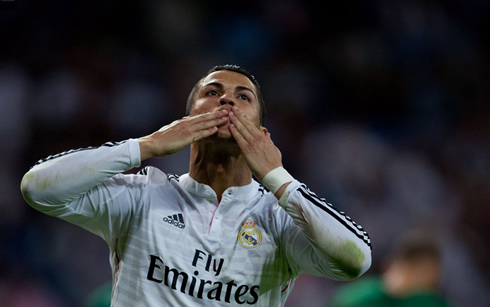 Cristiano Ronaldo next game for Portugal is a friendly international against France, on October 11 (Saturday). You can watch Juventus live stream, France vs Portugal, Bulgaria vs Croatia, Brazil vs Argentina, Turkey vs Czech Republic, and Poland vs Germany, all matches provided from our live football streaming section.
Portugal next game:
France vs Portugal kick-off time (11-10-2014):
Jakarta (Indonesia) | GMT+7: 01:45
Spain (Madrid) | GMT+2: 20:45
Portugal and England (Lisbon/London) | GMT+1: 19:45
Rio de Janeiro (Brazil) | GMT-3: 15:45
New York (United States) | GMT-4: 14:45
Los Angeles (United States) | GMT-7 11:45
Beijing (China) | GMT+8: 02:45
Sources: ronaldo7.net / skysports.com / mirror.com