30.09.2014 » Luis Enrique: "If Ronaldo is Michael Jordan, Messi is Chamberlain"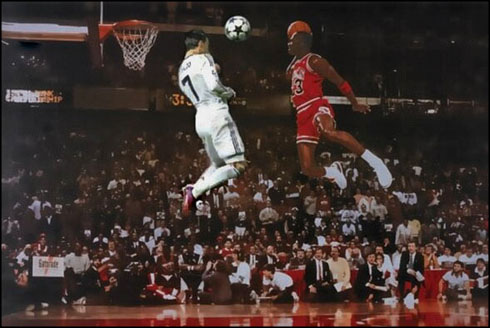 When the discussion turns to be about who is the best player in the world, it doesn't seem much have changed over the last years. Cristiano Ronaldo and Lionel Messi are once again the two main favorites to win the next FIFA Ballon d'Or, but the war of words is just getting started...


After having scored a poker of goals in last week's 5-1 win against Elche, it didn't take long for Cristiano Ronaldo to receive a great amount of praise and even from his rivals. It was Real Madrid's opponent coach that day who made note that stopping Cristiano Ronaldo was an almost impossible task and that the Portuguese star is currently on a level similar to the one Michael Jordan had during his prime years in the NBA. Strangely, the response ended up coming from FC Barcelona's coach Luis Enrique just a couple days ago, when the Spaniard decided to play down Ronaldo and Jordan's comparison and do his own between Lionel Messi and Wilt Chamberlain. The two players will return to action this next Tuesday and Wednesday, with a PSG vs Barcelona being held in Paris later tonight and the day after, a Ludogorets Razgrad vs Real Madrid in Bulgarian soil.
Cristiano Ronaldo - A galactical start: 2014-15:
When Fran Escribá first drew the comparisons between Cristiano Ronaldo and Michael Jordan, he probably didn't imagine that he would end up upsetting a lot of people in Barcelona. The fact that he did compare Ronaldo with someone who is widely regarded as the best basketball player ever [Michael Jordan], somehow seems to have forced Luis Enrique to approach the matter in a recent press-conference held in Spain. The 44-year old defended his club's "protégée", Lionel Messi, by also comparing him to another NBA legend, Wilt Chamberlain, one of the best players in this game during the 60's and the early 70's.
However and as we did mention above, it all started with Elche's coach words in the post-match interview from last week, which followed his team's 5-1 loss in the Bernabéu against Real Madrid. Cristiano Ronaldo finished that match with another four goals added to his scoring tally and he certainly seems to have done enough to impress everyone watching the game, including Fran Escribá.
Escribá: "Cristiano Ronaldo is truly a remarkable football player, who was gifted with the ability to score goals with tremendous ease. He is like Michael Jordan in the 80's and 90's, who could score close to 50 points every night. No matter how much he is studied, he always finds a way to score", commented the 49-year old manager.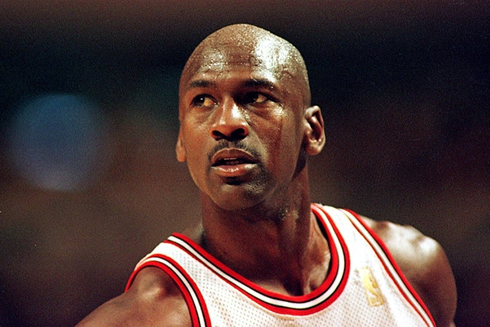 Less than a week later and for some unknown reason, Luis Enrique probably felt the need to shield Lionel Messi, his team's main player and Ronaldo's biggest rival to win the Ballon d'Or over the last years.
Luis Enrique: "If Cristiano Ronaldo is like Michael Jordan, then Lionel Messi is like Wilt Chamberlain, who was in fact the only player scoring 100 points in a single NBA game. I would stick with Messi if you ask me...", stated the former AS Roma manager, before completing his praise.
Luis Enrique: "Messi is one of those rare players who seems to have been touched with a magic wand. He's on a great moment right now and to see him pressing high and being as generous to his teammates as he has been, is definitely a great joy I have. In my opinion, he remains being the number one in the world in every aspect of the game", outlined the former FC Barcelona midfielder.
This season only, Messi has made 7 appearances, in which he scored 6 times and delivered his teammates assists in 7 different occasions. On the other hand, Cristiano Ronaldo has already played in 9 games, scored 13 goals and only assisted a teammate once.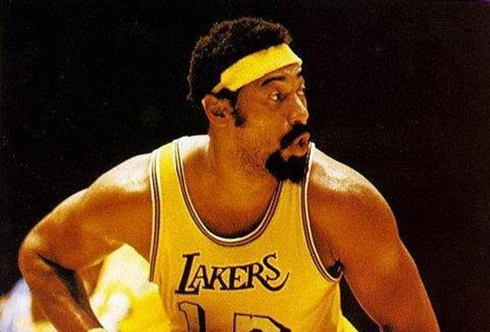 Cristiano Ronaldo next game for Real Madrid is against Ludogorets Razgraz, for the UEFA Champions League, on October 1 (Wednesday). You can watch Juventus live stream, Ludogorets vs Real Madrid, PSG vs Barça, Man City vs AS Roma, Sporting vs Chelsea, and CSKA vs Bayern Munchen, all matches provided from our football live pages.
Real Madrid next game:
Ludogoretz Razgrad vs Real Madrid kick-off time (01-10-2014):
Jakarta (Indonesia) | GMT+7: 01:45
Spain (Madrid) | GMT+2: 20:45
Portugal and England (Lisbon/London) | GMT+1: 19:45
Rio de Janeiro (Brazil) | GMT-3: 15:45
New York (United States) | GMT-4: 14:45
Los Angeles (United States) | GMT-7 11:45
Beijing (China) | GMT+8: 02:45
Sources: ronaldo7.net / marca.com / dailymail.co.uk