26.09.2014 » Santillana: "Ronaldo has become a specialist in everything he does"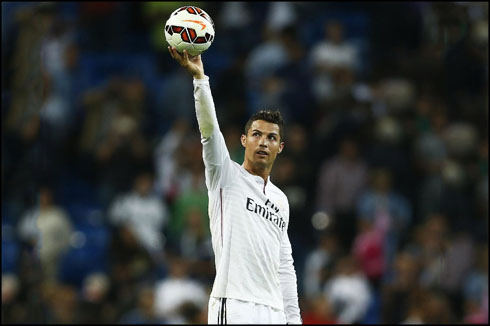 One of Cristiano Ronaldo's biggest admirers in Spain, is Real Madrid's former legend Carlos Santillana. He has been one of the club's most prolific strikers during the 70's and the 80's, but right now, he doesn't have any doubts that Cristiano Ronaldo is on a 1-way road to break all goalscoring records in Real Madrid.


Finding a weakness in Cristiano Ronaldo's game is almost as hard as finding a needle in a haystack. The Portuguese superstar is undoubtedly one of the most complete athletes to have ever graced this sport, but it's the way he has been continuously perfecting every aspect of his game that keeps impressing one of Real Madrid's all-time legends, Carlos Santillana. The 62-year retired footballer has lauded Ronaldo for the contribution he has been giving to the club over the last years and reaffirmed his belief that it's only a matter of time before CR7 breaks all goalscoring records for the Merengues. In the meantime, La Liga action returns this Saturday, with a Villarreal vs Real Madrid match-up at the Madrigal, while earlier in England, the hostilities will start with the Merseyside derby and a thrilling Liverpool vs Everton clash for the Barclays Premier League.
Cristiano Ronaldo - All his hat-tricks for Real Madrid:
Right now, Cristiano Ronaldo is the only football player in Real Madrid's top 10 goalscorer all-time list, to have a scoring ratio above 1 goal per game. The 29-year old forward is currently the club's 4th highest scorer of all-time with 264 goals, only behind the legendaries Carlos Santillana (289), Alfredo Di Stéfano (305) and Raúl (323). It might be almost impossible to reach to the very top of this table before the end of the current season, but the man currently sitting in 3rd place doesn't seem to have any doubts that it's only a matter of time until Ronaldo dethrones Raúl as Real Madrid's top scorer ever...
Real Madrid - All-time top scorers
(

Updated on September 23, 2014

)

1

Raúl

323

741

0.44

2

Alfredo Di Stéfano

305

392

0.78

3

Carlos Santillana

289

645

0.45

4

Cristiano Ronaldo

264

254

1.04

5

Ferenc Puskás

242

262

0.92

6

Hugo Sánchez

208

282

0.74

7

Francisco Gento

179

599

0.3

8

Pirri

171

561

0.3

9

Emilio Butrageño

171

463

0.37

10

Amancio Amaro

155

471

0.33
Santillana: "Cristiano Ronaldo is going to beat every record left still standing in Real Madrid's books. He's a true beast in the good sense of the word! He's such an incredible player and he's quite simply in a different world when compared to everyone else in this sport. I just hope that his great contribution to the team allows Real Madrid to keep collecting more titles in the years to come", started by stating the former Spanish international, in a short interview granted to AS.
Last Tuesday, Cristiano Ronaldo added 4 more goals to his scoring tally, two of them from the penalty-kick spot, one through a header and another using his right-foot. When it comes to excel in every virtue an attacking football player should possess, it's hard to find any other athlete out there in this sport who even gets close to CR7 these days. Santillana is well aware of how difficult it is to master so many areas of the game and he made sure to outline that, when rating the Portuguese forward.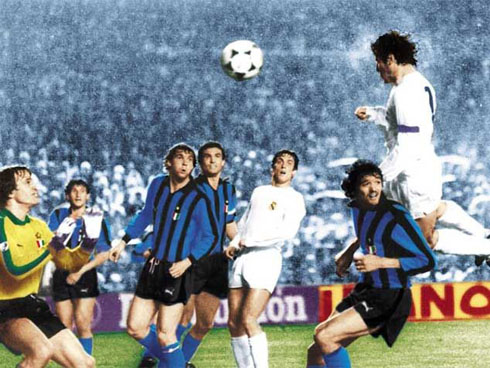 Santillana: "Ever since Cristiano Ronaldo arrived to Real Madrid, he has been scoring plenty of goals with his head. He can jump really high and he's well capable of holding himself in the air more time than others. However and by looking at how he has been evolving in the past few years, it seems clear to me that he's still trying to improve and that his technique has clearly gotten better", stated the former Racing Santander and Real Madrid striker.
Back in 70's and 80's, Santillana was one of the most clinical finishers in Europe. He earned most of his reputation due to his 17-year spell with Real Madrid, in a period in which he also represented the Spanish National Team in 56 different occasions. However and in all his years watching football, the 62-year old doesn't recall seeing such a complete footballer as Cristiano Ronaldo.
It's truly remarkable that we are all able to witness how Cristiano Ronaldo keeps perfecting his skills year after year, even in certain aspects of the game where he was already one of the best performers out there.
Santillana: "Ronaldo keeps getting better and his technique gestures are more refined nowadays. He has become a specialist in everything he does on the field and that's why he is the most complete football player I've ever seen", stated the Real Madrid legend.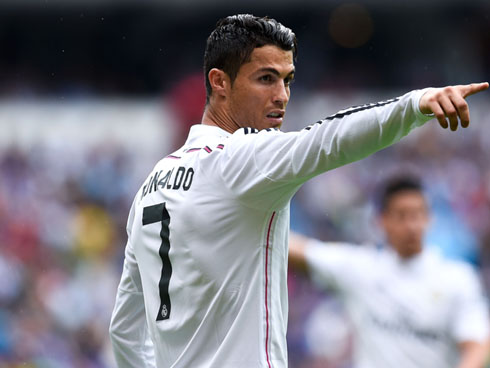 Cristiano Ronaldo next game for Real Madrid is against Villarreal, in the 6th fixture of La Liga, on September 27 (Saturday). In the meantime, you can watch Villarreal vs Real Madrid, Barcelona vs Granada, Manchester United vs West Ham, Liverpool v Everton, and FC Koln vs Bayern Munchen, all matches provided from our soccer live streaming pages.
Real Madrid next game:
Villarreal vs Real Madrid kick-off time (27-09-2014):
Jakarta (Indonesia) | GMT+7: 21:00
Spain (Madrid) | GMT+2: 16:00
Portugal and England (Lisbon/London) | GMT+1: 15:00
Rio de Janeiro (Brazil) | GMT-3: 11:00
New York (United States) | GMT-4: 10:00
Los Angeles (United States) | GMT-7 07:00
Beijing (China) | GMT+8: 22:00
Sources: ronaldo7.net / goal.com / sapo.pt / as.com