15.09.2014 » Raheem Sterling: "I've always admired Cristiano Ronaldo"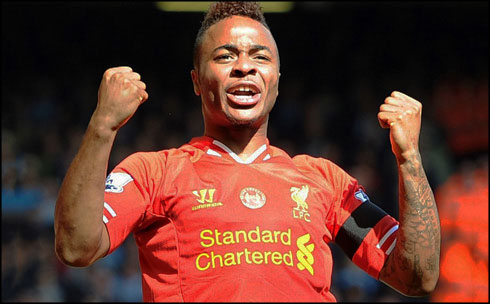 One of Liverpool's best players last season has undoubtedly been Raheem Sterling. The 19-year old, who keeps maturing his game in the Barclays Premier League week in and week out, revealed in a recent interview granted to the Daily Mail that he has always looked up to Cristiano Ronaldo.


When Real Madrid and Liverpool face each other in the UEFA Champions League's group stage on October 22 and November 4, Cristiano Ronaldo might receive a special request to hand his shirt to an opponent at the end of one of those games. During a brief talk with a Daily Mail journalist in England, Liverpool's 19-year old Raheem Sterling has admitted that one of the players he admires the most is precisely Real Madrid's forward Cristiano Ronaldo. The two have never met before, but since the two clubs ended up being drawn into the same group (Group B) of this year's edition of the UEFA Champions League, they'll finally have their first opportunity to go face to face on October 22, at Anfield Road.
Raheem Sterling - Liverpool's rising star:
The last time Real Madrid and Liverpool clashed, the Merengues left Anfield humiliated to a 4-0 loss. We were back in 2009, Sterling was 14 years old and Cristiano Ronaldo was still playing for Manchester United. Almost 6 years later, the two European giants meet again, but this time, we'll probably have a totally different script...
Sterling: "Since I started playing football professionally, I've always had Cristiano Ronaldo as one of my idols. He's one of the best players in the world and everyone wants to reach his level... However, I would rather not extend my comments on this matter, quite simply because every time I speak about someone, people just start drawing comparisons over and over", started by remarking the Jamaica-born player while previewing the Liverpool vs Real Madrid clash that is scheduled for October 22.
Last season, Sterling has already been one of Liverpool's main players together with Luis Suárez (who now plays for FC Barcelona). The England international scored 9 goals in 33 appearances in the Barclays Premier League, a mark which he'll probably beat this year without sweating much, given the growing influence he has been having in this Brendan Rodger's side.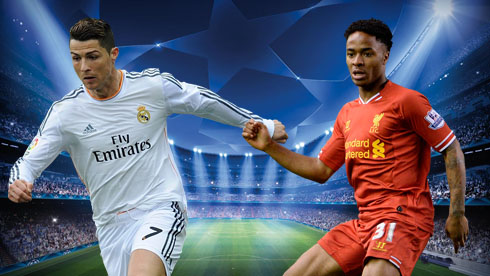 Raheem Sterling: "I'm a bit more confident on the pitch these days, at least when compared to a year ago. In the last 12 months, I've done an extra effort to dedicate all the time I have in hands to my football career and fortunately, it's been paying off. After talking with Brendan Rodgers last year (Liverpool's coach), I finally realized I couldn't keep living like every other teenager and partying whenever I wanted. I had to change a few habits and I'm glad I've done that", revealed the once-problematic youngster.
Sterling: "I'm now completely focused in improving my skills as well as my understanding of the game, since that will be essential to reach the next level. I believe it will only be a matter of time until I become a more decisive player for Liverpool. I really enjoy taking the responsibility of creating and scoring goals for my team and hopefully, I'll keep getting better at doing that", convincingly stated Mario Balotelli's new partner in crime...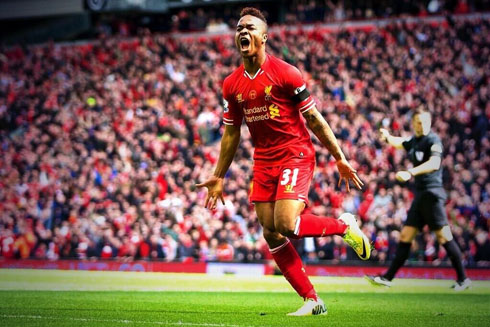 Cristiano Ronaldo next game for Real Madrid will be against FC Basel, for the opening round of the UEFA Champions League, on September 16. In the meantime, you can watch Real Madrid vs Basel, Barcelona vs APOEL Nicosia, Bayern Munich vs Manchester City, Borussia Dortmund vs Arsenal, and AS Monaco vs Bayer Leverkusen, all matches provided from our live streams pages.
Real Madrid next game:
Real Madrid vs Basel kick-off time (16-09-2014):
Jakarta (Indonesia) | GMT+7: 01:45
Spain (Madrid) | GMT+2: 20:45
Portugal and England (Lisbon/London) | GMT+1: 19:45
Rio de Janeiro (Brazil) | GMT-3: 15:45
New York (United States) | GMT-4: 14:45
Los Angeles (United States) | GMT-7 11:45
Beijing (China) | GMT+8: 02:45
Sources: ronaldo7.net / dailymail.co.uk / record.pt / bbc.co.uk