10.09.2014 » Is Real Madrid better off after this year's transfer window?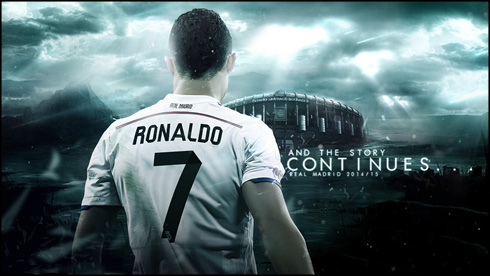 Real Madrid has been quite active in this summer's transfer window and it didn't take long to see that the team is still trying to adjust to some of the changes that were brought in. Only time will tell if the Merengues actually became stronger or weaker following the recent signings and departures, but for now, there seem to be plenty of reasons to be skeptical about the future...


Looking at the way things went down in this summer's transfer window, it does seem that Florentino Pérez has chosen to ignore one of the most important rules of thumb in sports and which states the following: «One shouldn't change a team that wins». Real Madrid may not have won La Liga last season, but it was that very same team who delivered the much-wanted 10th UEFA Champions League (Lá Decima) through a triumphant journey right into the final, where the Merengues still found the strength and belief to beat their city rivals Atletico Madrid. This summer, however, a few important players left the club and others have checked in for a new chapter in their lives. Can Real Madrid do better than last season with the new roster that Carlo Ancelotti has in hands?
Cristiano Ronaldo - Real Madrid 2014-15 season promo:
As we're all aware, Real Madrid has always been a club where the marketing component is never overlooked. Bringing new players and selling others is a natural process in every football club, but doing it only for the sake of increasing revenues while almost completely disregarding the impact it will produce on the team, is probably something which Real Madrid does more than any other club out there and on a regular basis.
The way this transfer window ended up playing out for the Merengues was a bit surprising though. Florentino Pérez started by locking in on his targets early in the summer and got to close 3 of his 4 signings shortly after the World Cup in Brazil came to an end.
It all started with the signing of Bayern Munich's midfielder, Toni Kroos, for whom the Merengues have reportedly paid a fee set around the 30 million euros. Then came Real Madrid's trump card this summer, with Florentino Pérez confirming the signing of this past World Cup's top scorer, the Colombian rising star James Rodríguez. The former FC Porto and AS Monaco attacking midfielder costed the club a true "galactico" fee, with several reports pointing in the direction of a 80-million euros deal.
The signing spree wouldn't stop there though and a few days later Real Madrid also made a move on Costa Rica's goalkeeper, Keylor Navas, by agreeing to pay 10 million euros to Levante in order to bring the 27-year old to the Spanish capital. The last Real Madrid signing of the summer came in when we were already very close to cross the transfer window's deadline and it may have been more of a desperate call rather than anything else. The Merengues decided to bring in Javier Hernández (Chicharito) on loan from Manchester United and by doing that, they finished their incursions in this transfer window.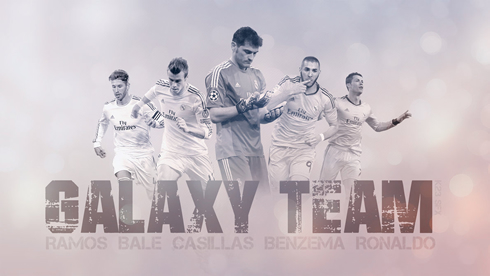 As for the departures, everything seemed to be taking its natural course until the last days of August arrived. Alvaro Morata embarked on a new adventure in Italy after seeing Juventus paying 20 million euros for his services, while Diego López was "kindly" pushed away off Madrid and encouraged to sign for AC Milan on a free transfer move. Right after these two deals, it was Casemiro seeing his way out of the club and being loaned to FC Porto for a full season.
Until then, nothing really extraordinary had happened since none of those transfers really threatened to disrupt Real Madrid's playing system from last season. However, two big moves were being prepared for the days ahead, with Angel Di María signing for Manchester United on a 75-million euros deal and Xabi Alonso going to Bayern Munich on a 10-million euros price tag.
What's harder to understand in the way Real Madrid handled some of these transfers processes, is how Florentino Pérez didn't seem to worry much about dismantling a core piece of an engine that worked so well last season. Xabi Alonso may not have more than a couple of years ahead of him to play at this level, but he sure was one of the most important parts of the puzzle and he would still have a crucial role to play this season. Were those 10 million euros really necessary to balance the accounts for a club like Real Madrid? What then happened with Angel Di María is even more difficult to accept. He has been one of the most underestimated players in Madrid over the last few years and beyond all the imense talent he possesses, his work-rate and dynamism both attacking and defending during the whole period of a football match is unmatched by pretty much anyone in the game. He will surely be missed...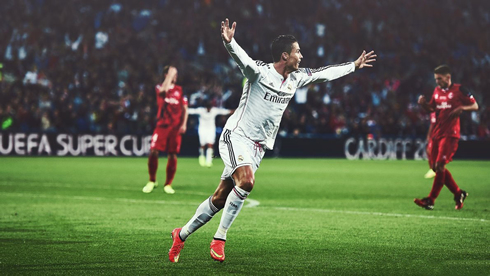 If Toni Kroos is certainly going to add value to this team and will probably settle in in no time, the same may not occur with James Rodríguez. It's not in the Colombian's DNA to play with the type of intensity that we got used to see in Di María's game and he might struggle considerably to find his place in Real Madrid's preferred 4-3-3 system, as time will probably prove it.
In goal, the decision of letting go Diego López for free doesn't sound very rational either, especially if we have in mind the extremely poor form displayed by Iker Casillas over the last couple of seasons. Keylor Navas came in to fill the hole, but judging from what we've seen in the first weeks of this year's campaign, it appears that Ancelotti is still giving Casillas the benefit of the doubt. It might turn out to be a dangerous call...
Finally, the attacking sector shouldn't change much from what we've seen last season. Álvaro Morata's rotation role will probably be taken by Chicharito and as long as Karim Benzema continues linking well with Cristiano Ronaldo and Gareth Bale, the upfront trio should remain untouched.
It might be too soon to predict any outcome just yet, but the truth is that it doesn't seem very likely that Ancelotti will find a quick fix for the problem he has in hands. Whether that will happen with any subtle tactical change or simply by assigning new roles to his current players, that's probably the biggest dilemma in the Italian manager's mind and something for which we'll still have to wait some time in order to get an answer.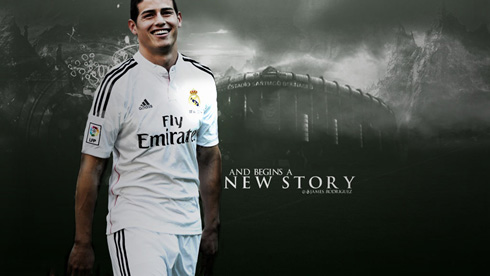 Cristiano Ronaldo next game for Real Madrid will be against Atletico Madrid, for the third fixture of La Liga, on September 13. You can watch Juventus live stream, Real Madrid vs Atletico Madrid, Barcelona vs Athletic Bilbao, Arsenal vs Manchester City, Chelsea vs Swansea, and Bayern Munich vs VfB Stuttgart, all matches provided from our soccer live pages.
Real Madrid next game:
Real Madrid vs Atletico Madrid kick-off time (07-09-2014):
Jakarta (Indonesia) | GMT+7: 01:00
Spain (Madrid) | GMT+2: 20:00
Portugal and England (Lisbon/London) | GMT+1: 19:00
Rio de Janeiro (Brazil) | GMT-3: 15:00
New York (United States) | GMT-4: 14:00
Los Angeles (United States) | GMT-7 11:00
Beijing (China) | GMT+8: 02:00
Sources: ronaldo7.net / abc.net.au / yahoo.com