11.03.2014 » Cristiano Ronaldo is the richest football player in the World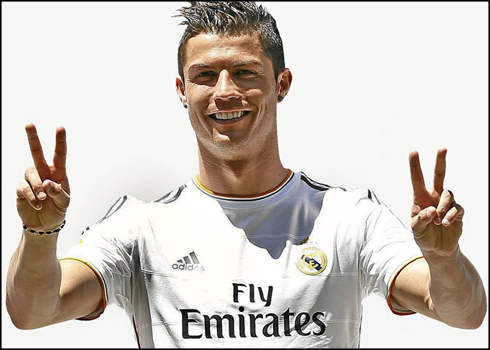 Cristiano Ronaldo leads Goal.com ranking for the richest football player in the World in 2014, which is happening for the first time since David Beckham retired last year. The Real Madrid star has once again beaten Barcelona's Lionel Messi, who had to settle with the second place.


The "Goal Rich List 2014" was published earlier this week by Goal.com and even though the sums of money in it might not be completely accurate, it still ranks Cristiano Ronaldo as the richest football player in the World in 2014, with a personal wealth valued at 158 million euros. Right behind him comes Barça's Lionel Messi, allegedly the owner of a 156 million euros fortune. Other players such as Samuel Etoo, Wayne Rooney, Neymar, Ronaldinho, Kaká or Zlatan Ibrahimovic are also featured on this ranking, but all of them detaining a lot less millions in their checking accounts than the "top dogs" Ronaldo and Messi. And since we're speaking of money, some of the richest football clubs in the World will collide this week in the UEFA Champions League, with a Bayern Munich vs Arsenal clash taking place this Tuesday at the Allianz Arena, and a Barcelona vs Manchester City being hosted in the Camp Nou, right the day after. Ronaldo and Real Madrid will have to wait for next week, in order to play the return leg against Schalke 04 and finally seal the deal.
The 10 most richest football players in the World:
Cristiano Ronaldo's salary currenty allows him to earn 17 million euros per year, roughly 1.41 million euros per month. However and as explained by Goal.com, the ranking list they have published this year accounts not only for the salaries earned by the players, but also for advertising agreements, merchandising, endorsements and other sort of revenues and incomes known to public. Having that in mind and knowing how "marketable" the whole Ronaldo brand is, it's not hard to understand why the Real Madrid star comes out ranked on the top of a list containing the wealthiest football players in the World, even though he is in fact already one of the best paid athletes in sport.
As David Beckham retired last season, Cristiano Ronaldo instantly became the most popular as well as the most richest active football player in the World. They both shared a similar journey in their football career, as the two started by developping their talent and personality in England, in Manchester United, and then followed with their lives and dreams into Spain, to play for the Spanish power horse and always charismatic Real Madrid.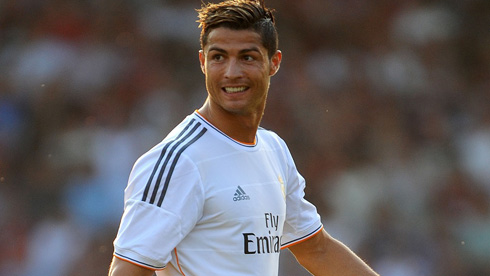 One of the curiosities about this list is that it shows us a huge gap between Cristiano Ronaldo and Lionel Messi's wealth (combined), when compared to the other remaining 8 players featured in this ranking. If we combine the two fortunes from Messi and Ronaldo, they represent close to 33% of the total wealth accumulated by the 10 players on this list.
The 10 most richest football players in the World

1

Cristiano Ronaldo

Real Madrid

158 million euros

2

Lionel Messi

Barcelona

156 million euros

3

Samuel Etoo

Chelsea

85 million euros

4

Wayne Rooney

Manchester United

84 million euros

5

Kaká

AC Milan

82 million euros

6

Neymar

Barcelona

80 million euros

7

Ronaldinho

Atletico Mineiro

78 million euros

8

Zlatan Ibrahimovic

PSG

69 million euros

9

Gianluigi Buffon

Juventus

63 million euros

10

Thierry Henry

New York Red Bulls

57 million euros
It's also interesting to note that the one of the best young players in the game making the cut into this ranking is Barcelona's Neymar Jr., and this actually happens by a large margin. Neymar is currently 21-years old, while the second youngest player on the list is Lionel Messi, with 26 years. This finding has a reasonable explanation though, since within those 80 million euros reported on Goal.com's ranking, they've already added the 40 million euros commission that Barcelona has allegedly paid to Neymar's father for his transfer from Santos to the Spanish champions. The other 40 million are the natural result of Neymar's salary, merchandising and all sort of advertising/partnership deals done so far.
In the meanwhile, for those who might be looking to purchase Cristiano jerseys online, we've found some great deals on SoccerPro.com. Check them out and gear up like a champion!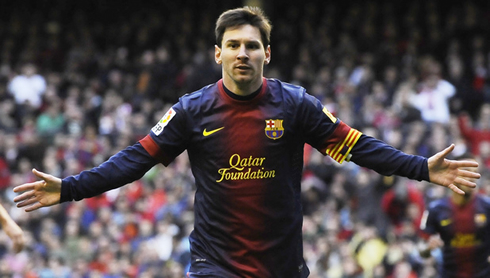 Cristiano Ronaldo next game for Real Madrid will be against Malaga for the Spanish League, on March 15 of 2014. You can watch Juventus live stream, Malaga vs Real Madrid, Barcelona vs Man City, PSG vs Bayer Leverkusen and Bayern Munich vs Arsenal live, all games provided from our soccer live section.
Real Madrid next game:
Malaga vs Real Madrid kick-off time (15-03-2014):
Jakarta (Indonesia) | GMT+7: 02:00
Spain (Madrid) | GMT+1: 20:00
Portugal and England (Lisbon/London) | GMT+0: 19:00
Rio de Janeiro (Brazil) | GMT-2: 17:00
New York (United States) | GMT-5: 14:00
Los Angeles (United States) | GMT-8: 11:00
Beijing (China) | GMT+8: 03:00
Sources: ronaldo7.net / goal.com