10.02.2014 » Ronaldo: "Real Madrid is not obsessed with the Champions League"
The UEFA Champions League returns right next week and after a 2-month break in the competition, everyone is eager to get back to the action. Cristiano Ronaldo admitted that winning "La Décima" is Real Madrid's main objective but not quite an obsession, as many out there still prefer to refer to it...


In a short interview granted to the Italy's main sports network "Sky Sport", Cristiano Ronaldo not only addressed a few issues concerning Real Madrid's agenda for this season, but also gave voice to his opinion on AC Milan's super star Mario Balotelli, the Serie A and last month's FIFA Ballon d'Or ceremony. The Portuguese forward, who has recently seen confirmed a 3-game ban in the Spanish League, will return to the field this Tuesday, for the Atletico Madrid vs Real Madrid Copa del Rey semi-finals 2nd leg tie. The Merengues are carrying a comfortable 3-0 advantage from the first leg, but it surely won't be an easy match since Diego Simeone's men will look to this clash as an opportunity to redeem themselves from that very bad performance they pulled off at the Santiago Bernabéu last week.
Cristiano Ronaldo / «Sweet survival time»:
No one in Madrid even attempts to hide that the primary goal in the club is to win its 10th UEFA Champions League, so often referred as "La Décima" and as a growing obsession on the minds of every true Merengue. Ronaldo had no problems in admitting that the renowned European title is indeed what everyone is striving for, but he rejected the "obesession" label, as he doesn't believe the club's desire has come to such a stage yet...
Cristiano Ronaldo: "Winning the 10th UEFA Champions League is the prime objective for everyone here in the club. I'm convicted that this can finally be the year we achieve it, because not only we have a great squad but we also have a great manager in Carlo Ancelotti. I think we were lucky to see him coming to the club and I hope he can prove he can win the Champions League with us as well", pointed out the Real Madrid forward, alluding to the fact of Ancelotti already having won the Champions League twice (2002-03, 2006-07), back in the days when he was AC Milan's manager.
Ronaldo: "However, we can't look at it as an obsession. The fans, the players and the staff here have been waiting to win this trophy for quite a while now and in a club like Real Madrid, it's normal to always set big goals like that one in particular...", clarified the 29-year old forward.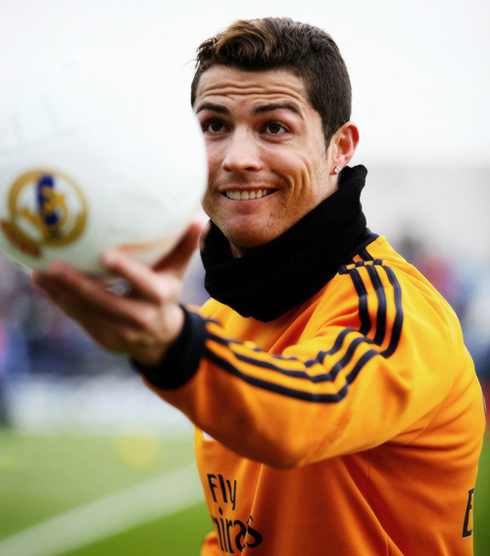 Last January, Cristiano Ronaldo won his 2nd FIFA Ballon d'Or trophy in his career. The Portuguese couldn't hold his tears when he stepped on to the stage for the traditional winning speech, which ended up producing a moment that promises to last in many football fans's minds in the years to come...
Ronaldo: "That night in Zurich was very emotional to me, because I didn't know I was going to win the FIFA Ballon d'Or award until the announcement came out. It was a memorable moment to me, especially when I saw my son joining me on stage. It was a very pleasant night that I'll certainly never forget. I cried a bit, but they were tears of emotion and joy. I'm truly happy for having had the opportunity to live such an emotional night. My tears were sincere and honest, just as any other normal person would have done in that situation. A lot of people were surprised to see me crying, but I was just being myself, someone genuine and spontaneous", remarked the 2-times FIFA Ballon d'Or winner.
Sky journalists also tried to get to know how much does Ronaldo really follow the Italian League (Serie A) and what's his opinion on the league's "bad boy", the always controversial Mario Balotelli. Cristiano Ronaldo: "I don't follow many games in the Serie A, hence it wouldn't be fair for me to point out my favorite player playing there. However, I can easily tell that Italy has got a great National Team and it's not by chance that you always make it to the final stages in both European and World Cups. Italy is always capable of presenting strong teams and never had a problem when it comes to produce talented players."
Ronaldo: "As for Balotelli, I don't know him personally, but I don't really care much about what he does off the pitches... In my opinion, he has always been a great football player so far. He's doing well in both AC Milan and in the Italian National Team and that's why I defend that he should be judged only for what he does on the pitch, since what he does with his private life doesn't really concern us", stated out Ronaldo, as he defended Mario Balotelli.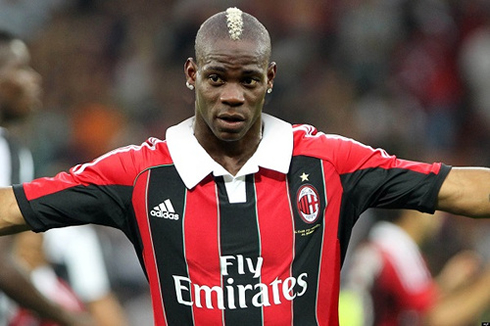 Cristiano Ronaldo next game for Real Madrid will be against Atletico Madrid, next Tuesday night, for the first leg of the Copa del Rey semi-finals (February 11, 2014). You can watch Juventus live stream, Atletico Madrid vs Real Madrid, Real Sociedad vs Barcelona, WBA vs Chelsea and Fulham vs Liverpool, all matches provided from our streaming live section.
Real Madrid next game:
Atletico Madrid vs Real Madrid kick-off time (11-02-2014):
Jakarta (Indonesia) | GMT+7: 03:00
Spain (Madrid) | GMT+1: 21:00
Portugal and England (Lisbon/London) | GMT+0: 20:00
Rio de Janeiro (Brazil) | GMT-2: 18:00
New York (United States) | GMT-5: 15:00
Los Angeles (United States) | GMT-8: 12:00
Beijing (China) | GMT+8: 04:00
Sources: ronaldo7.net / sports.yahoo.com / marca.com / terra.es