29.11.2013 » Ronaldo: "We can win La Liga and the Champions League this season"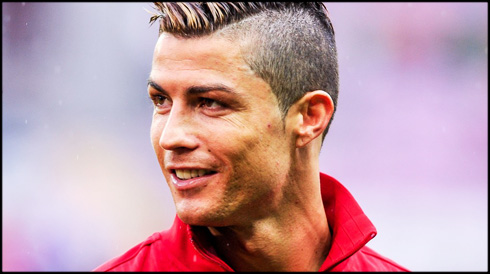 If Real Madrid success depended solely on Cristiano Ronaldo's self-belief, the club would have probably won a lot more trophies since the Portuguese arrived to the Spanish capital in 2009. In an interview granted to the "FourFourTwo" magazine, Ronaldo showed his confidence about the Merengues possessing the right weapons to chase glory in both La Liga and the UEFA Champions League.


Earlier this week, Cristiano Ronaldo was named the best player in the World in 2013 by "FourFourTwo", the World's biggest football magazine. This British publication, who, similarly to the FIFA Ballon d'Or past decisions, had also awarded Lionel Messi with this prize for the last 4 consecutive years (2009-2012), has decided that this time there wasn't a better candidate to be crowned with the "Best Player in the World" label than the one and only Cristiano Ronaldo. Even though the FIFA Ballon d'Or ceremony will only be held on January 13, 2014, at this point, Cristiano Ronaldo seems to be regarded as the main favorite to collect this prestigious award. If he does it, it won't be the first time CR7 actually takes the Ballon d'Or home, as he has already done it back in 2008, when he was still playing for Manchester United.
Real Madrid fans' support campaign for Ronaldo to win the Ballon d'Or:
If Cristiano Ronaldo ends up winning his second FIFA Ballon d'Or, he'll become the third player in history to have won this award for two different clubs. The previous footballers to have achieved it were Johan Cruyff for Ajax [1971] and Barcelona [1973, 1974], and more recently the Brazilian Ronaldo, during his adventures in Inter Milan [1997] and Real Madrid [2002]. Right now, all sports bookmakers seem to suggest that CR7 is highly likely to win the FIFA Ballon d'Or 2013, as he's currently rated with odds of 1.25 pretty much everywhere. Right behind Ronaldo in this very particular race comes Bayern Munich's Franck Ribery, with odds of 5.50. It might come as a surprise to many, but Lionel Messi, Barcelona's main star and the man who has won this award for the past 4 consecutive years, is currently the third favorite, with his odds set at 11.00.
Nevertheless, the FIFA Ballon d'Or topic doesn't seem to unsettle Ronaldo that much. The Portuguese star has met with the staff from the "FourFourTwo" magazine in order to collect his award and he seized this opportunity to also speak a bit about his expectations for the current season.
Cristiano Ronaldo: "Our main objectives for this season? I firmly believe that Real Madrid can win both La Liga and the UEFA Champions League. If on top of that I can become the top goalscorer in the two competitions, then even better. It would be incredible", started by pointing out the Merengues' ace, even though he's well aware that Real Madrid is currently 3rd in the Spanish League, 3 points behind their city rivals Atletico Madrid and 6 points below the eternal archrivals Barcelona. As for the UEFA Champions League, sportsbookmaker odds also seem to keep favoring Bayern Munich and Barça, at least for now...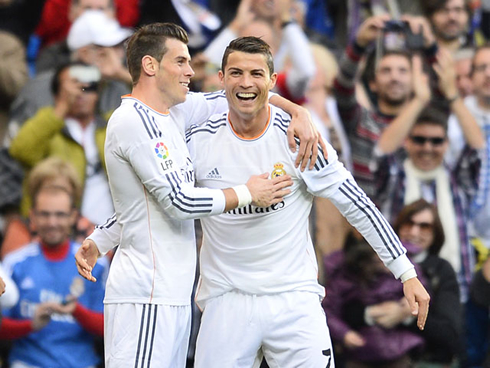 Every time Ronaldo grants an interview, sooner or later he ends up being forced to deal with a question about a comparison made with Barcelona's Lionel Messi. It was no different this time, as the "FourFourTwo" editors were wanting to know if Ronaldo thinks there's any similarity between the rivalry he has with Messi, and the ones that marked other sports like the boxing rivalry between Muhammad Ali and Joe Frazier, or the tennis battles between John McEnroe and Björn Borg.
Ronaldo: "We're completely different players and in those cases you mentioned we're talking about individual sports. In football, it's all about the team. I don't think any player in this sport can achieve any sort of true greatness unless he has talented teammates by his side. I wouldn't be the player I am today if it wasn't for my teammates, the coaches that have taught me so much, the fans for whom I play for and my family!", replied a clearly matured 28-year old Cristiano Ronaldo.
A couple weeks ago, Joseph Blatter's speech and shameful act when comparing Messi and Ronaldo sparked reactions from many players and coaches across the World. The FIFA president compared Cristiano Ronaldo to a commander and the Portuguese player responded him on the pitch right in the following game, when he celebrated his first goal against Sevilla with a typical military commander gesture.
Ronaldo: "I'm not sure if calling me a 'commander' ['comandante' in Spanish] is fair or correct at all. We have many leaders on the team, not only on the pitch, but also outside of it", remarked the FIFA Ballon d'Or 2008 winner.
Earlier this month, Sergio Ramos has said that it wasn't exactly hard to stop Ronaldo and Bale together, but rather impossible. Here's what CR7 has to say about that...
Cristiano Ronaldo: "I'm probably not the best person to comment on that since I'm not a defender, but if Ramos says it, then it must have some truth within it. I love playing with Gareth Bale. He's a great footballer, who gives us more options in the attack. It's the same feeling I had in Manchester United, when I used to play with Wayne Rooney next to me. It's always easy for good players to get along well and complement each other", concluded the Real Madrid forward, who is still recovering from a left thigh injury, in hope of being fit in time for this weekend's "La Liga" game against Valladolid.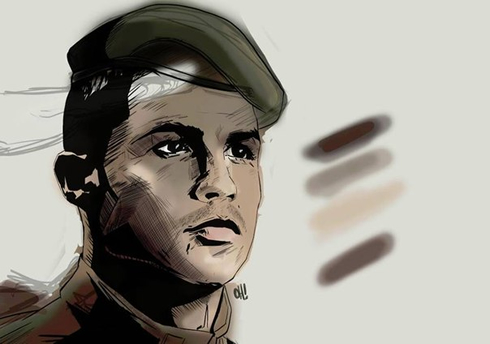 Cristiano Ronaldo next game will be for Real Madrid against Valladolid for La Liga, this Saturday (November 30, 2013). You can watch Juventus live stream, Real Madrid vs Valladolid free, Athletic Bilbao vs Barcelona streaming, Tottenham vs Man Utd and Cardiff vs Arsenal live, all matches provided from our soccer live section.
Real Madrid next game:
Real Madrid vs Valladolid kick-off time (30-11-2013):
Jakarta (Indonesia) | GMT+7: 01:00
Spain (Madrid) | GMT+2: 20:00
Portugal and England (Lisbon/London) | GMT+1: 19:00
Rio de Janeiro (Brazil) | GMT-3: 15:00
New York (United States) | GMT-4: 14:00
Los Angeles (United States) | GMT-7: 11:00
Beijing (China) | GMT+8: 02:00
Sources: ronaldo7.net / fourfourtwo.com / marca.com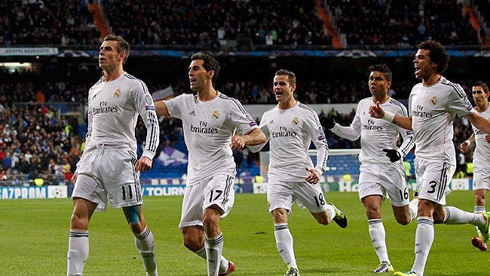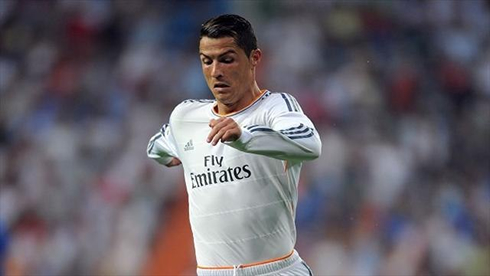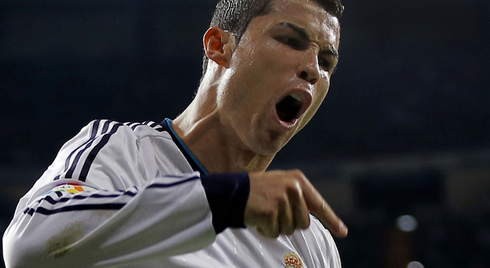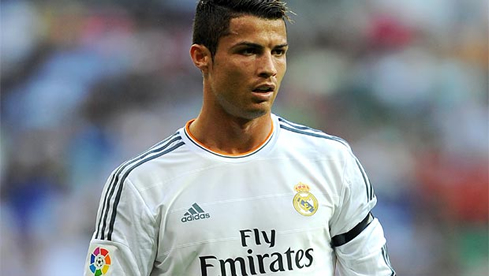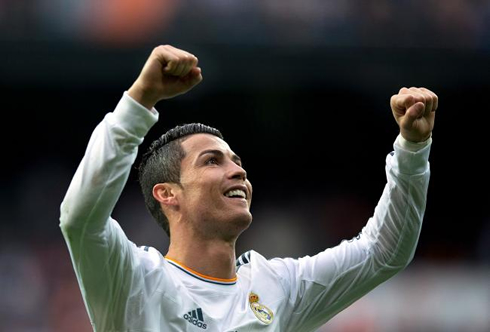 comments powered by