26.10.2013 » Barcelona 2-1 Real Madrid. Ancelotti gambled and lost the Clasico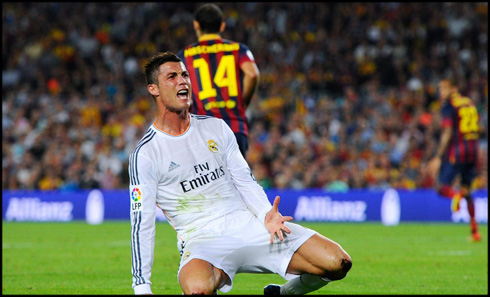 There was much expectation in Madrid about this Saturday "Clasico" at the Camp Nou, but it ended up being Barcelona who came out of this game with the 3 points in the bag. Barça defeated Real Madrid by 2-1, with Neymar and Alexis Sánchez scoring the home side goals, while Jesé still managed to respond for the Merengues, with a late goal already inside injury time.


Real Madrid got their 5-game unbeaten run against Barcelona broken, after having visited the Camp Nou this Saturday afternoon in another La Liga fixture and losing the Clasico by 2-1. Carlo Ancelotti surprised everyone by bringing on Sergio Ramos into his side's midfield, but his tactical play has proven itself wrong in all possible ways. There were also several incidents and penalty claims involving Cristiano Ronaldo that will surely draw a lot of controversy talks throughout the next days, but the reality now is that Real Madrid has fallen 6 points behind Barcelona in La Liga standings and that the Merengues can still see Atletico Madrid getting a 5-point advantage tomorrow night, if they win their game against Betis.
Cristiano Ronaldo game photos in Barcelona vs Real Madrid
Barcelona 2-1 Real Madrid goals and highlights video:
If in one hand Ancelotti decided to prove things out by changing his team's usual scheme and bringing in players who weren't used to play in the roles they have been assigned to, on the other hand Tato Martino kept everything simple and got rewarded for it at the end of the day. With Xabi Alonso still out of the picture for this Clasico, one would imagine that the Merengues would go into this game with either Illarramendi or Sami Khedira playing in front of the defense. The Italian manager had some different ideas in minds though and decided to play with Sergio Ramos on the center defensive midfielder position. It's wasn't hard to predict that such call would forcibly hurt the team's capability of launching counter-attacks, as well as keeping the ball possession when it mattered the most. Unsurprisingly, the former Sevilla defender and his natural toughness and aggressiveness made him earn a yellow card still inside the first 15 minutes of the game. Ancelotti felt forced to switch him off in the beginning of the second half and coincidentally (or maybe not), that was when Real Madrid loosened up and started playing better.
Barça got in front early in the game, when at the 18th minute of the first half Andrés Iniesta found enough space to move the ball up in the field until he nearly entered Real Madrid's penalty area. Without being pressured as he should have been in such area of the field, Iniesta spotted Neymar unmarked on his left and sent a low pass towards the Brazilian. The 21-year old prodigy took on Carvajal, cutted inside and struck the ball towards Diego López far post, setting the score to 1-0. It has to be said the lead at that point was well earned by the home side, as Real Madrid kept looking harmless and already running without valid ideas to change the fate of the game.
With Benzema being dropped to the bench, Ancelotti tried out an attacking trio with Di María, Cristiano Ronaldo and Gareth Bale. During that time, Ronaldo was often seen taking the center position upfront and it must be said straight away that the Portuguese had rarely looked so innocuous as he was during those first 45 minutes at the Camp Nou. Once again, it seems evident that the blame should be credited to Ancelotti for playing his team's main player out of position. That decision single-handedly may have very well compromised Madrid's chances of scoring a single goal, at least until the tactical changes were brought up later in the game.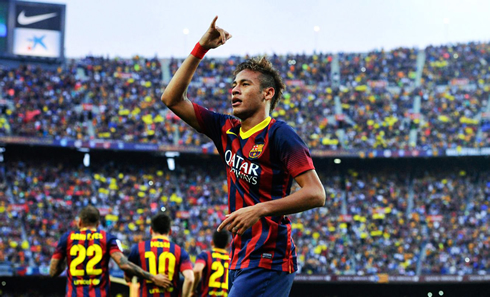 As half-time came in, no one could believe Carlo Ancelotti would be that subborn to keep things unchanged for the remaining 45 minutes. The truth is the former Juventus, AC Milan, Chelsea and PSG manager (yes, we're mentioning all those teams to highlight how experienced Ancelotti is supposed to be), still waited 10 minutes before taking Sergio Ramos off and start playing with a more natural defensive midfielder (Illarramendi). He has also waited 15 minutes before substituting Bale for Benzema and finally have a centre forward on the pitch to allow Ronaldo to wander into the zones where he is more dangerous and actually feared by all of his opponents.
In the 71st minute of the game, Cristiano Ronaldo felt inside of Barcelona's penalty area, after being pushed on the back by Javier Mascherano. For a few seconds there, everyone in stadium thought that Madrid could have finally found a way to earn their golden chance to tie things up, but as the seconds passed by and no whistle was listened, certainly that most Barça fans realized how lucky they were for not having seen a penalty-kick being called against them. The referee made a capital mistake there, but it's also true that he could have given a penalty to Barcelona early in the game, when Pepe stomped Cesc from behind, with the former Arsenal midfielder already inside Madrid's penalty area.
Barça would reach their second goal in a moment of true inspiration from Alexis Sánchez though, which came of a pure counter-attack play. There were roughly 79 minutes on the clock when the Chile international challenged Raphael Varane for a sprint, held on to the French's contact and then brilliantly lobbed the ball above Diego López head. His shot would bounce until hitting the back of the net and Barça had finally gotten the 2-goal lead that would allow them to frustrate Real Madrid even more.
Madrid's response goal has probably arrived too late and it naturally came of a superb run by Cristiano Ronaldo on the left wing, as he draw all the attentions upon himself at the same time he left behind a couple of Barcelona defenders. Shortly after crossing the midfield line, the Portuguese assisted Jesé Rodríguez in the center for a 1-on-1 goalscoring situation against Victor Valdés. The Spaniard shot wasn't very accurate but it proved to be strong enough so that Valdés couldn't stop it and prevent the 2-1. There were nearly 3 minutes left to be played, but Barcelona's experienced men had no problem in helding up to the ball and just let the time run out without further incidents. Let's hope Ancelotti has learned his lesson...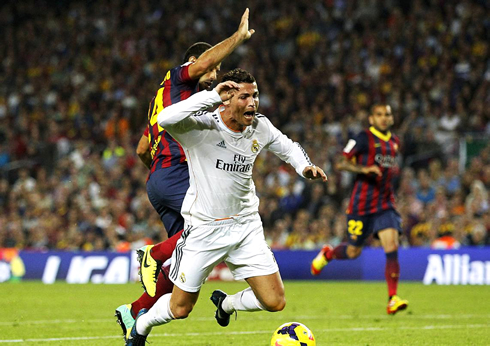 Real Madrid line-up vs Barcelona:
Goalkeeper: Diego López
Defenders: Marcelo, Pepe, Varane, Carvajal
Midfielders: Sergio Ramos, Khedira, Modric
Attackers: Angel Di María, Cristiano Ronaldo, Gareth Bale

Match stats provided by www.ronaldo7.net

2

Goals

1

12

Shots

10

5

Shots on goal

7

4

Corner kicks

3

19

Fouls commited

16

2

Yellow cards

5

0

Red cards

0

54%

Ball possession

46%
Cristiano Ronaldo next game for Real Madrid will against Sevilla for the Spanish League 'La Liga', this Wednesday (October 30, 2013). You can watch Juventus live stream, Real Madrid vs Sevilla, Atletico Madrid vs Betis, Chelsea vs Manchester City and Newcastle vs Sunderland, all matches provided from our football section.
Real Madrid next game:
Real Madrid vs Sevilla kick-off time (30-10-2013):
Jakarta (Indonesia) | GMT+7: 03:00
Spain (Madrid) | GMT+2: 22:00
Portugal and England (Lisbon/London) | GMT+1: 21:00
Rio de Janeiro (Brazil) | GMT-3: 17:00
New York (United States) | GMT-4: 16:00
Los Angeles (United States) | GMT-7: 13:00
Beijing (China) | GMT+8: 04:00
Sources: ronaldo7.net / theguadian.com / mirror.co.uk / bbc.co.uk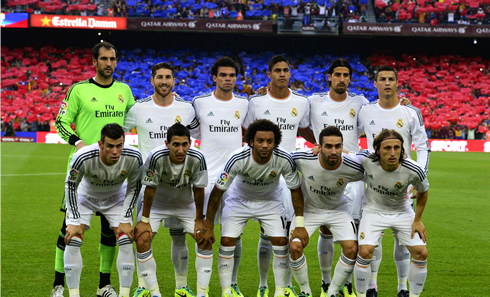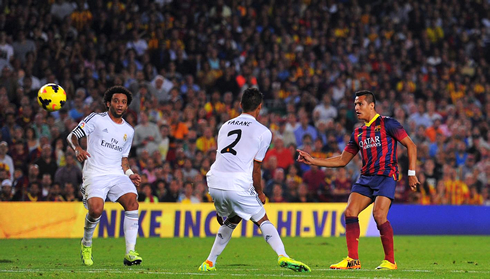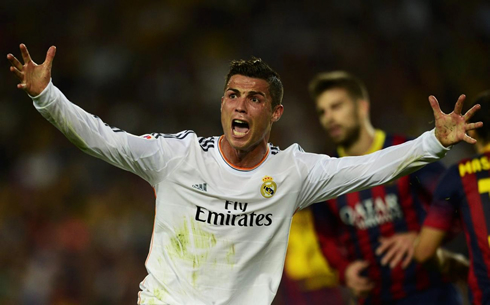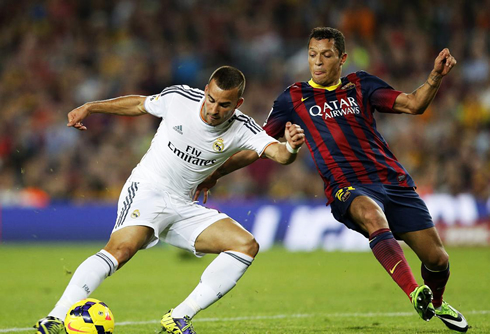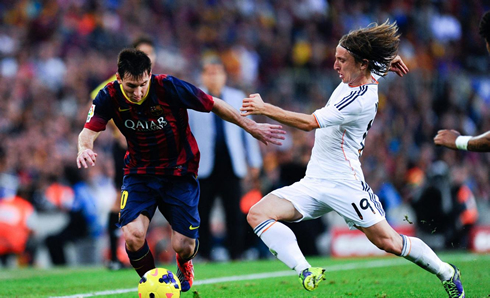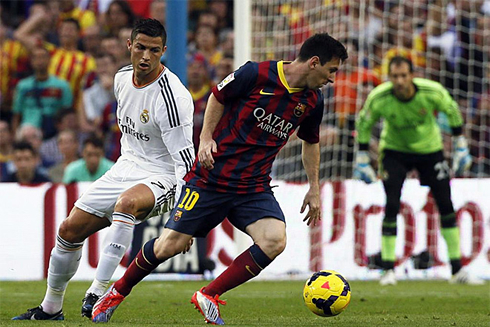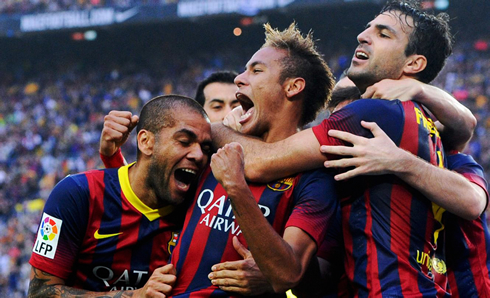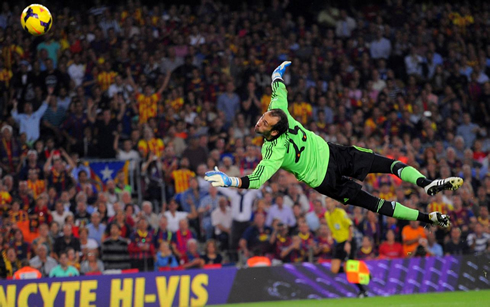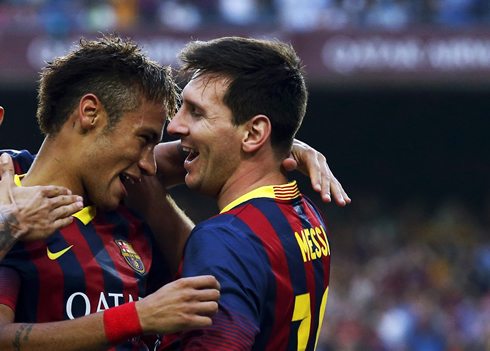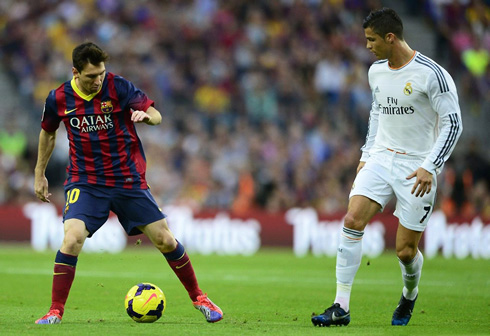 [ Ronaldo photos in Barcelona vs Real Madrid / Back to News Index ]

comments powered by