18.10.2013 » Pogba: "Portugal has Cristiano Ronaldo, but France has Ribery!"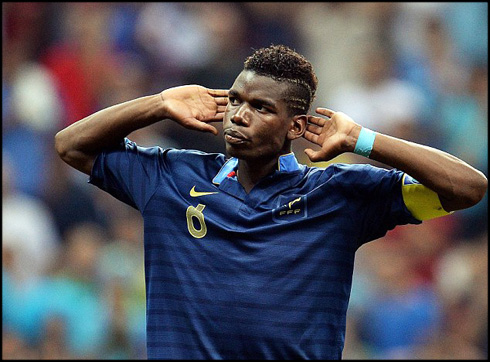 We're still a few days away from knowing the outcome of the 2014 FIFA World Cup playoffs draw, but the possibility of Portugal facing France is quite real and several players have already started expressing their fears and thoughts on the matter. One of them was Paul Pogba, claiming that France doesn't fear anyone who might be sent in their way and that includes Cristiano Ronaldo and Portugal...


There's literally 25% chances of Portugal meeting France at the 2014 FIFA World Cup playoffs, but the former Manchester United player and current Juventus midfielder Paul Pogba has already anticipated a potential clash between the two sides, by saying that France fears no one at all. The draw will take place next Monday and teams from pot 1: Portugal (14th), Greece (15th), Croatia (18th), Ukraine (20th), will have their World Cup's hopes being put on the line against one of the teams from pot 2: France (21st), Sweden (25th), Romania (29th), Iceland (46th). The games will then be played on November 15 (1st leg) and November 19 (2nd leg).
Cristiano Ronaldo - Vengeance: 2013/14:
Actually, Pogba wasn't the first player to react to the possibility of Portugal crossing France's path in the forthcoming FIFA World Cup playoffs. Right after the home draw against Israel from last week, Cristiano Ronaldo revealed some concerns about alleged interests from third parties in seeing France making it to Brazil's World Cup in 2014. For that reason only, Ronaldo has stated straight away that he would prefer not to see his home nation seeing the likes of the "Bleus" on a 2-leg World Cup playoff tie. His words have naturally ignited a chain reaction in the following days...
Tottenham's goalkeeper Hugo Lloris was one of the first to reply to the Portuguese captain, noting that France had already been competing with Spain in the group stage for the past year and a half and that there is no reason to be afraid of a potential clash against Portugal, despite respecting their power and strength. Lloris: "We weren't favorites in our group since we had Spain fighting for the 1st place with us, but at least we still made it to the playoffs. That being said, I would prefer to avoid playing with Portugal for now though, as they are definitely a great opponent..."
Who also shared his thoughts on a possible France vs Portugal playoff tie was Manchester City midfielder, Samir Nasri. The former Arsenal player is very confident that France won't miss this World Cup and pointed out that he doesn't fear anyone who might come from the possible opponents list for these playoffs, which includes Portugal. Nasri: "I'm not afraid of Portugal and I also think that they wouldn't be very happy if they find out they have to play against us in the playoffs. Even Cristiano Ronaldo already stated that! We want to be in the World Cup and go as further as possible, so basically we just have to get through these playoffs, no matter who we play against..."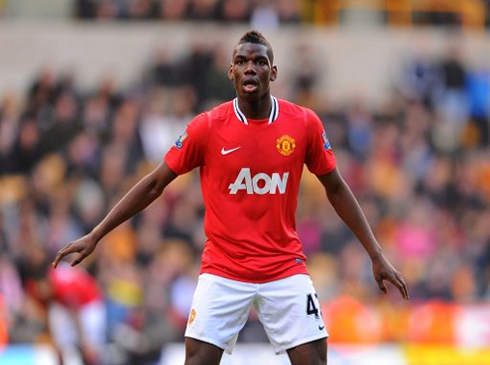 The most dauntless reaction came from Juventus footballer Paul Pogba. The 20-year old rising star assured that France fears no at all and that if Portugal has its flasgship in Cristiano Ronaldo, then France has the same with Bayern Munich's ace Franck Ribery. Pogba: "Portugal may have Ronaldo, but we have Ribery, who is in a superb form. We don't fear anyone in these playoffs...", remarked the former Manchester United midfielder.
Even if it doesn't happen that France ends up facing Portugal in the playoffs, at least it's a given fact that we'll get to see Pogba and Cristiano Ronaldo playing against each other twice, in the weeks ahead. Juventus and Real Madrid will start by going head to head next Wednesday at the Santiago Bernabéu, as they go through another fixture for the UEFA Champions League. This Real Madrid vs Juventus clash will actually be a lot more important to the Italian side, as they are yet to win their first game in the group and if they don't manage to beat the Merengues in any of their next two matches, they could seriously compromise their chances of at least still finishing 2nd in the group and reach the last-16 stage of the competition.
In the meantime, feel free to take a look at all Cristiano Ronaldo goals this season for Real Madrid, as we've finished updating that page earlier this week and are now providing all the clips in HD and with download links:
https://www.ronaldo7.net/video/goals-2013-2014/goals-2013-2014.html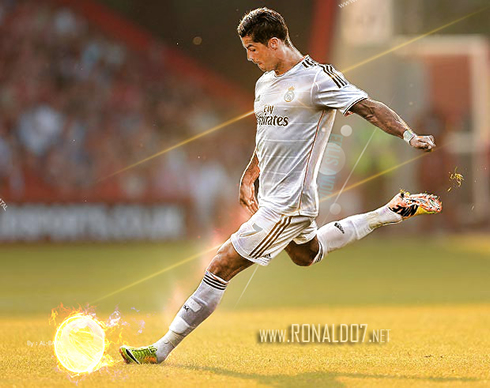 Cristiano Ronaldo next game for Real Madrid will be another fixture for the Spanish League, this Saturday (October 19, 2013), against Malaga. You can watch Juventus live stream, Real Madrid vs Malaga live, Newcastle vs Liverpool, Man Utd vs Southampton and Arsenal vs Norwich, all matches provided from our soccer live section.
Real Madrid next game:
Real Madrid vs Malaga kick-off time (19-10-2013):
Jakarta (Indonesia) | GMT+7: 21:00
Spain (Madrid) | GMT+2: 16:00
Portugal and England (Lisbon/London) | GMT+1: 15:00
Rio de Janeiro (Brazil) | GMT-3: 11:00
New York (United States) | GMT-4: 10:00
Los Angeles (United States) | GMT-7: 07:00
Beijing (China) | GMT+8: 22:00
Sources: ronaldo7.net / abola.pt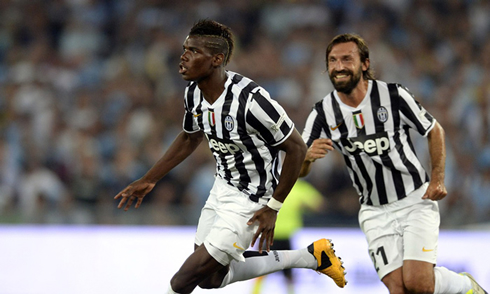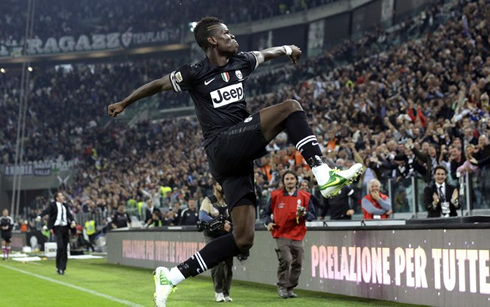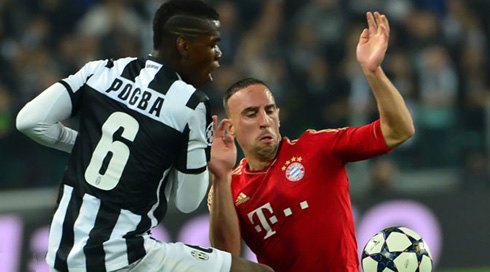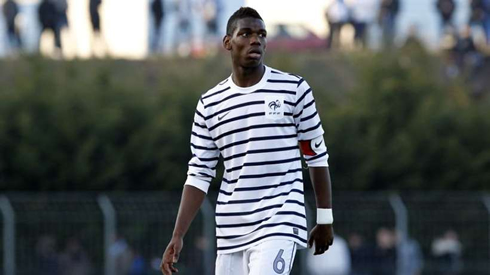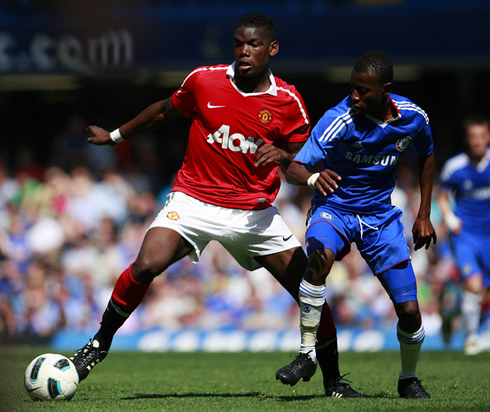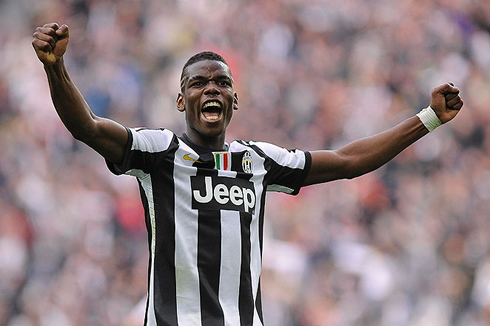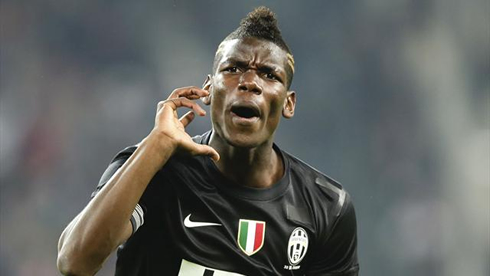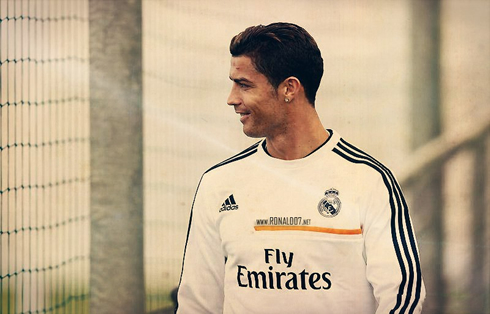 comments powered by