31.08.2013 » Analyzing Real Madrid group with Juve, Galatasaray and Copenhagen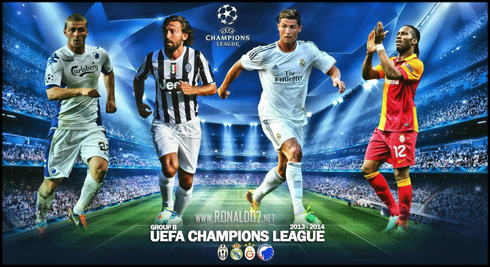 This UEFA Champions League groups were drawn this past Thursday. Real Madrid got to know who they will have to face in the months ahead, as only two teams will qualify for the competition's last-16 stage. The Spanish vice-champions will lock horns with Juventus FC, Galatasaray and Copenhagen.


Real Madrid's dream of winning the 10th UEFA Champions League is often called an obsession and this year it won't be any different. After falling short at the last-16 round for several years in a row, José Mourinho 3-years passage in Madrid has led the club to 3 consecutive semi-finals, where they've ended up falling at the hands of Barcelona (2010-11), Bayern Munich (2011-12) and lastly Borussia Dortmund (2012-13) in last season. With Carlo Ancelotti at the helm this year and Gareth Bale's imminent signing coming from a possible world-record transfer fee about to happen, expectations are higher than ever and anything other than reaching the Champions League Lisbon final in May might very well jeopardize Ancelotti's future at the club. Right now, Real Madrid will have to go through the usual group stage and for that to happen, they'll have to make the cut into the top 2 spots of the Champions League Group B, where they were drawn together with Juventus, Galatasaray and Copenhagen.
Real Madrid - Cristiano Ronaldo & Gareth Bale partnership:
Cristiano Ronaldo might have had a slow start in this season's La Liga, as he is yet to score a single goal after 2 fixtures were completed. He certainly hopes to turn things on his favor when the Champions League kicks off and he'll have a great chance to do so on September 17, by the time Real Madrid will travel to Turkey to play against Galatasaray. The Portuguese forward was crowned the competition's top goalscorer last season with 12 goals in his count, followed by Borussia Dortmund's Lewandowski with 10 goals and Galatasaray's Burak Yilmaz with 8 goals. Nevertheless, it was Bayern Munich lifting the trophy in May and Franck Ribery was the man awarded with the "UEFA Best Player in Europe" last Thursday, after beating Barça's Lionel Messi and Cristiano Ronaldo on a live voting contest.
This year, the European dream starts with a clash against the Turkish champions from last season: Galatasary. Fatih Terim's side hasn't changed much from what we've seen in 2012-13 and their chances to go through in this group will heavily rely on half a dozen of players. At the back, they got the Uruguayan goalkeeper Fernando Muslera, who has been a regular pick since his arrival at the club in 2011. Gala's defense will be commanded by the experienced and former Arsenal football player Emmanuel Eboué, who is now 30-years old but still solid as a rock. The true strenght of the team comes from their midfield and forward line though. Felipe Melo and Altintop give the consistency the team needs, while more creative players such as the Spanish Alberto Riera and the Dutch Wesley Sneijder provide the quality required in the last yards of the pitch. Upfront, two names immediately stand out: Chelsea's legend Didier Drogba and last season's 3rd top goalscorer Burak Yilmaz. The Turkish side are expecting to be Group B's joker.
September 17, 2013 (UCL, Group B - Fixture 1): Galatasaray vs Real Madrid
November 27, 2013 (UCL, Group B - Fixture 5): Real Madrid vs Galatasaray
The second opponent Real Madrid will have to get past are the Danish champions: F.C. Copenhagen. The 10-time "Superligaen" winners, have only made it to the Champions League group stages in two occasions in the past and the best they've achieved so far was a qualification for the last-16 round, in 2010-11. They are regarded as the weakest link in this year's Champions League group B, but that's something they will probably try to to use in their favor, that is they are serious about wanting to prove others wrong in respect to their "underdog" status. They are currently being coached by Ariël Jacobs and not only they don't have any big names in their roster, but they've also lost their last season's best player, Andreas Cornelius, who go signed by Cardiff City last July (recently promoted to the English Premier League), in a 8-million pound transfer fee. Just like the other teams in the group, they didn't have to go through a playoff round to get where they are, as they have earned a direct entrance to this year's group stage.
October 2, 2013 (UCL, Group B - Fixture 2): Real Madrid vs Copenhagen
December 10, 2013 (UCL, Group B - Fixture 6): Copenhagen vs Real Madrid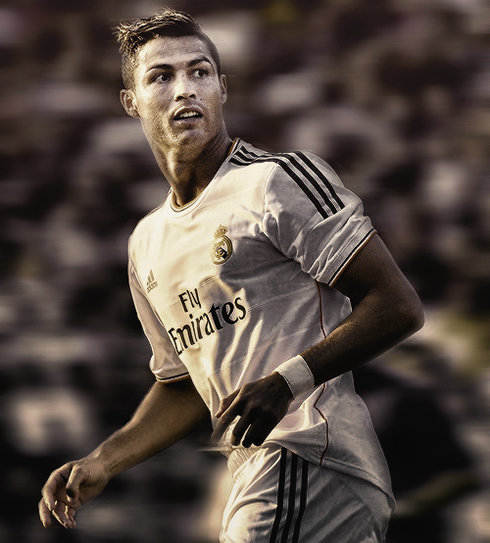 Lastly comes Juventus FC, the current Italian champions and by far the best team in Italy since José Mourinho left Inter Milan. The "Bianconeri" have won the Champions League twice in their history, but it has been almost 20 years since they last lifted the trophy (1995-96). They've been close to do it in several occasions ever since, but they ended up losing the UCL finals of 1996-97 (Borussia Dortmund), 1997-98 (Real Madrid) and 2002-03 (AC Milan). This year, they will present themselves with a renewed attacking force, as that's precisely the area where the biggest changes were made in the team. Alessandro Matri recently signed for AC Milan on a 13 millions euros deal, but in the other hand, the arrivals of Fernando Llorente from Athletic Bilbao (on a free transfer) and Carlos Tevez from Manchester City (7.9 million pounds), will surely more than compensate. With Andrea Pirlo orchestrating the team's strategy, pace and passing tempo on the midfield and being supported by the French rising star Paul Pogba, Juventus might just have enough cards to become a true contender for the Champions League title. They are, together with Real Madrid, the main favorites to go through in Group B and reach the much wanted last-16 stage.
October 23, 2013 (UCL, Group B - Fixture 3): Real Madrid vs Juventus
November 5, 2013 (UCL, Group B - Fixture 4): Juventus vs Real Madrid
On a quick look at the other groups, there are also a few big games in prospect and certainly a lot of exciting matches coming our way. Barcelona will have to fight against AC Milan, Ajax and Celtic Glasgow in Group H, while the current champions Bayern Munich got drawn together with Manchester City, CSKA Moscow and Viktoria Plzen in group D. The most levelled group on paper seems to be Group F, where Arsenal, Olympique Marseille, Borussia Dortmund and Napoli must face each other to decide who gets the 2 top spots. Manchester United came off in Group A and even though at a first sight it might look as a relatively easy group, Shakhtar Donetsk, Bayer Leverkusen and Real Sociedad all have the necessary weapons in their sides to make it very tough for the Red Devils to go through. Below you can take a look at all the groups that were drawn on Monaco, last Thursday:
Group A:
- Manchester United (England)
- Shakhtar Donetsk (Ukraine)
- Bayer Leverkusen (Germany)
- Real Sociedad (Spain)
Group B:
- Real Madrid (Spain)
- Juventus (Italy)
- Galatasaray (Turkey)
- Copenhagen (Denmark)
Group C:
- Benfica (Portugal)
- PSG (Ukraine)
- Olympiacos (Greece)
- Anderlecht (Belgium)
Group D:
- Bayern Munich (Germany)
- CSKA Moscow (Russia)
- Manchester City (England)
- Viktoria Plzen (Czech Republic)
Group E:
- Chelsea (England)
- Schalke 04 (Germany)
- Basel (Switzerland)
- Steaua Bucharest (Romania)
Group F:
- Arsenal (England)
- Olympique Marseille (France)
- Borussia Dortmund (Germany)
- Napoli (Italy)
Group G:
- FC Porto (Portugal)
- Atletico Madrid (Spain)
- Zenit St Petersburgh (Russia)
- Austria Wien (Austria)
Group H:
- Barcelona (Spain)
- AC Milan (Italy)
- Ajax (Netherlands)
- Celtic (Scotland)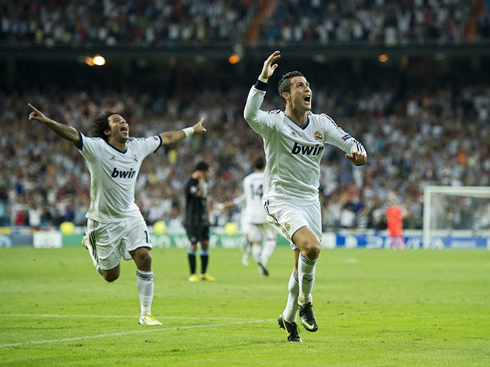 Cristiano Ronaldo next game for Real Madrid will be for La Liga against Athletic Bilbao, this next Sunday (September 1, 2013) at the Santiago Bernabéu. You can watch Juventus live stream, Real Madrid vs Athletic Bilbao, Valencia vs Barcelona, Liverpool vs Manchester United and Arsenal vs Tottenham, all matches provided from our soccer live section.
Real Madrid next game:
Real Madrid vs Athletic Bilbao kick-off time (01-09-2013):
Jakarta (Indonesia) | GMT+7: 17:00
Spain (Madrid) | GMT+2: 12:00
Portugal and England (Lisbon/London) | GMT+1: 11:00
Rio de Janeiro (Brazil) | GMT-3: 07:00
New York (United States) | GMT-4: 06:00
Los Angeles (United States) | GMT-7: 03:00
Beijing (China) | GMT+8: 18:00
Sources: ronaldo7.net / juventus.com / galatasaray.com / fck.dk / uefa.com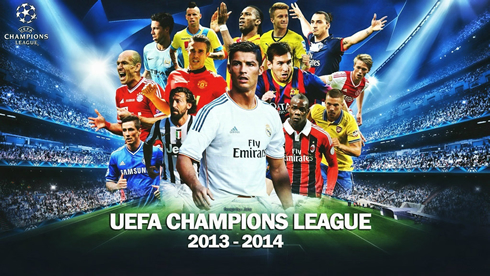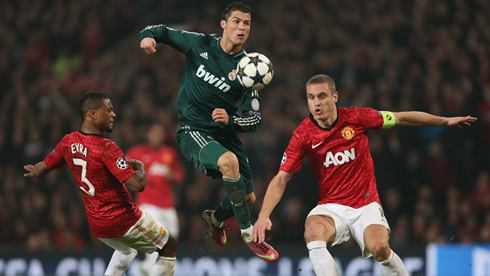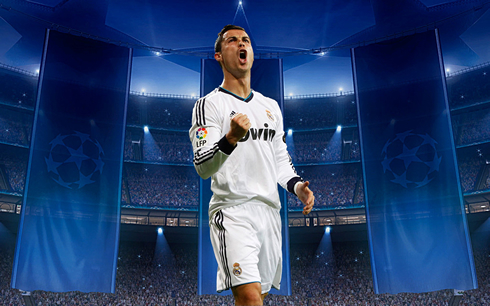 comments powered by