26.08.2013 » Granada 0-1 Real Madrid. Winning it in Italian style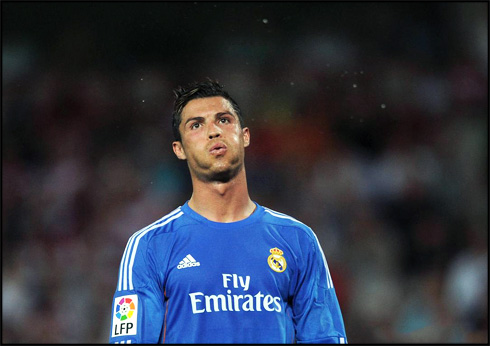 Real Madrid got their second straight win in La Liga, after leaving Granada territory with a tough 0-1 win. Cristiano Ronaldo assisted Karim Benzema for the winning goal early in the first half, but the Merengues failed to finish off their opponents with the second goal and struggled to hold off the home side's frequent attempts to get the equaliser.


Carlo Ancelotti's men survived to another fixture in La Liga, as they've visited Granada this Monday night and came out with a precious 0-1 victory. Real Madrid had a great start and got to to capitalize it with a Karim Benzema goal, but as the game went on, the home side became more confident and got to back the Merengues against the wall in the last minutes of the match. Fortunately for Ancelotti, his pupils held on to the narrow advantage and brought the 3 points back to Madrid. Cristiano Ronaldo had one of his weakest games of the season so far, but that didn't prevent him from still assisting Benzema for the opener and hitting the target from distance for a few times.
Cristiano Ronaldo game photos in Granada vs Real Madrid
Granada 0-1 Real Madrid goals and highlights:
One of the first observations to make from tonight's game was Ancelotti's choice of picking Diego López over Iker Casillas for the second league game in a row. Despite the Italian manager's consecutive attempts throughout the past week of passing a message about no one having won the spot just yet, it sure seems as if Casillas is going to end up being relegated to the bench on a regular basis in the weeks ahead. López performed on a very good level once more and alongside with his great displays since he arrived to Madrid, his consistency seems to be proving that José Mourinho might have been right after all, when he insisted over and over with his claims that López was a better overall goalkeper than Casillas.
This obviously still upsets a large number of Madridistas (and certainly also a good share of Spanish journalists), but at least now people won't be able to justify what's happening on some sort of grudge between coach and player, as it kept happening when Mourinho was at the helm of the club. Casillas is on the bench quite simply because right now, Diego López is a better goalkeeper.
With that dilemma apparently sorted out in Real Madrid's goal and while Ancelotti continues deprived of playing with either Xabi Alonso or Illarramendi in the defensive midfielder position (both players are still recovering from injuries), the Italian coach preferred to play with a more loose and technical midfield and banked on Modric linking up closely with Isco and Mesut Ozil. Upfront, Di María, Ronaldo and Benzema were in charge of creating the expected dangerous plays near Granada's goal.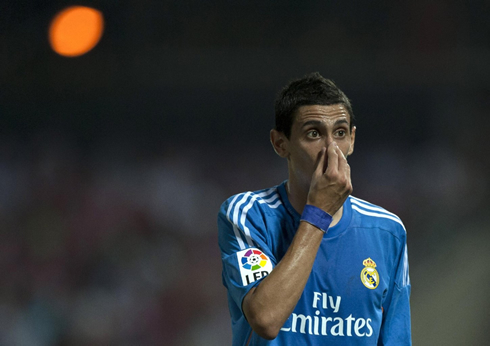 The lonely goal was obtained by Karim Benzema still ahead of the first 10 minutes of the game, in a typical play where Angel Di María crossed the ball right into the back of Granada's defense, as he had Cristiano Ronaldo locked on his passing target. The Portuguese forward's first touch wasn't exactly brilliant and the ball got away from him a few meters, resulting in a perfect assist for Karim Benzema to bury it into the back of the net. The Frenchman did what he does best and Madrid was one goal up with plenty of time left to be played.
The Merengues got close to score a second goal in many occasions throughout the game, but either due to the lack of efficiency in front of goal or simply because of attacking plays got ruled out for offside, the visitors never reached that always comfortable 2-goal lead. As time was running out, Granada started pushing forward with more intensity and ended up earning some legitimate claims for a penalty kick, when the match was already inside its last 10 minutes. Casemiro, who had been brought in by Ancelotti a few minutes before, charged over Diego Buonanotte when the Argentinian was already inside the penalty-area and getting prepared to assist a teammate, but fortunately for the Merengues, the referee didn't see it as enough of a contact to point to the spot.
Cristiano Ronaldo was far from being at his best this Monday night, but it's definitely still way too soon to think he's losing gas or that something could be wrong with the Portuguese forward's mind. Gareth Bale might be signing for Real Madrid in the next days, and despite what many people may suggest, we don't believe that such an event single-handedly is likely to affect Ronaldo's willingness of staying and eventually renewing his contract with the club. For now, Ronaldo will be left resting in the next days and will sit out from this Thursday's friendly against Deportivo de La Coruña.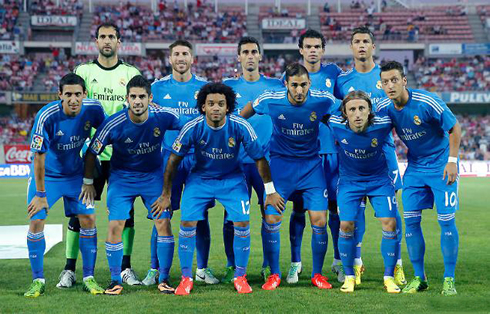 Real Madrid line-up vs Granada:
Goalkeeper: Diego López
Defenders: Arbeloa, Pepe, Sergio Ramos, Marcelo
Midfielders: Modric, Isco, Ozil
Attackers: Di María, Cristiano Ronaldo, Karim Benzema

Match stats provided by www.ronaldo7.net

0

Goals

1

8

Shots

21

3

Shots on goal

9

5

Corner kicks

8

14

Fouls commited

10

4

Yellow cards

2

0

Red cards

0

34%

Ball possession

66%
Cristiano Ronaldo next game for Real Madrid will be for La Liga against Athletic Bilbao, this next Monday (August 26, 2013) at the Santiago Bernabéu. In the meanwhile, Real Madrid will play a friendly in the Riazor against Deportivo de la Coruña and even though Ronaldo won't be called up for that game, you can still watch Deportivo de la Coruña vs Real Madrid, Liverpool vs Notts County, Bayern Munich vs Chelsea and Arsenal vs Fenerbahce, all matches provided from our soccer live section.
Real Madrid next game:
Deportivo de la Coruña vs Real Madrid kick-off time (29-08-2013):
Jakarta (Indonesia) | GMT+7: 00:00
Spain (Madrid) | GMT+2: 19:00
Portugal and England (Lisbon/London) | GMT+1: 18:00
Rio de Janeiro (Brazil) | GMT-3: 14:00
New York (United States) | GMT-4: 13:00
Los Angeles (United States) | GMT-7: 10:00
Beijing (China) | GMT+8: 01:00
Sources: ronaldo7.net / sbnation.com / realmadrid.com / goal.com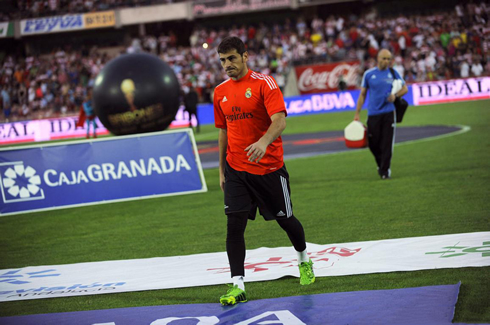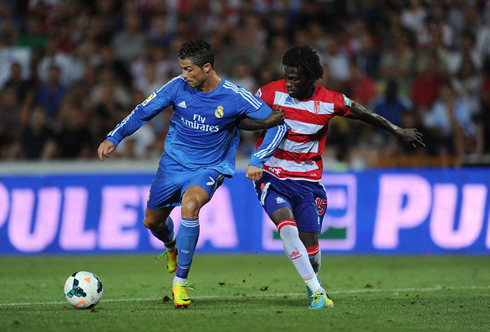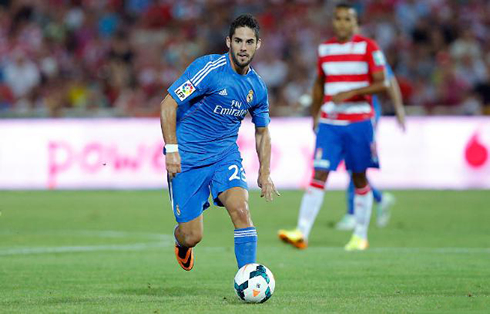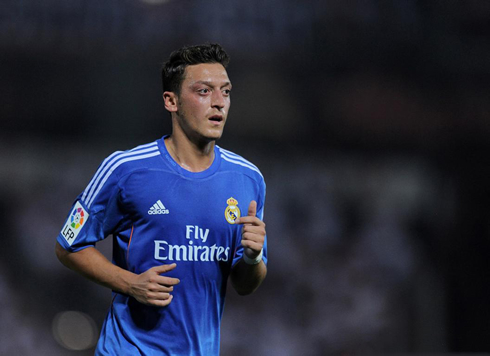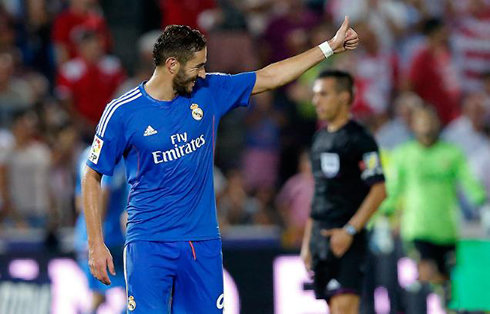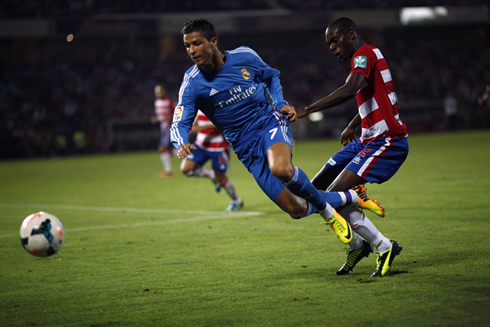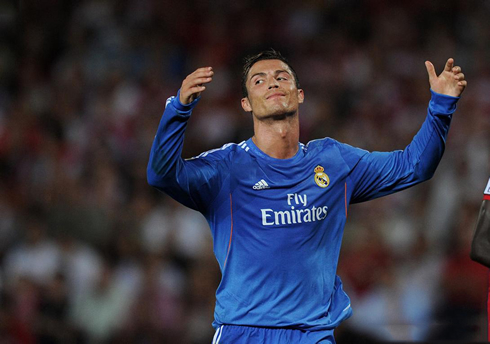 [ More Ronaldo photos / Back to News Index ]

comments powered by