01.08.2013 » LA Galaxy 1-3 Real Madrid. An inspired Isco puts on a show in the US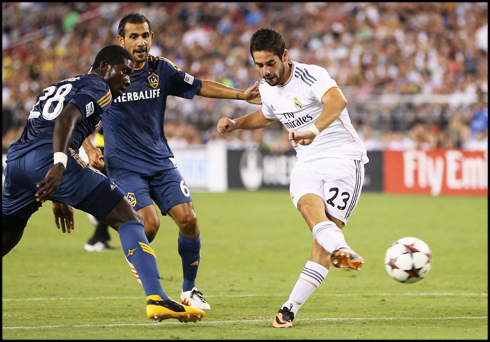 Real Madrid added another victory to their pre-season preparation in the first game of the Guinness International Champions Cup, after beating the LA Galaxy by 1-3. Cristiano Ronaldo played the first 45 minutes, assisted Di María for the opener and saw Benzema scoring the remaining two goals.


Carlo Ancelotti's side started off their US tour with a 1-3 win against the LA Galaxy, in a game counting for the Guinness International Champions Cup quarter-finals. Angel Di María in the first half and Karim Benzema with a brace after the break, were the men responsible for granting a scoreline advantage for Real Madrid, while the assist to the opener came from Cristiano Ronaldo feet. The Portuguese player has only played for the first 45 minutes, probably as an attempt by Ancelotti to save CR7 energy for the semi-finals game right next Saturday, which will be played against Everton. In the other semi-finals we'll have a Chelsea vs AC Milan tie, meaning that there are good chances that we may still see Cristiano Ronaldo and Real Madrid facing their old manager José Mourinho who is now at Chelsea, sometime around next week.
Cristiano Ronaldo game photos in LA Galaxy vs Real Madrid
LA Galaxy 1-3 Real Madrid goals and highlights:
The Merengues made their pre-season debut in the United States with the right foot, beating a far weaker LA Galaxy side by 1-3. Ancelotti went forward into this game with a strong and offensive line-up, even though there was no natural striker in the starting eleven. Casemiro was the only midfielder with an almost exclusively defensive mission, playing with Modric and Isco on his side and Kaká, Di María and Cristiano Ronaldo more upfront. The Italian manager doesn't seem to be a fan of the classic 4-3-3 on which Real Madrid used to play with Mourinho and he's clearly still trying to find the best tactic to fit to the current squad he has at his disposal. If Gareth Bale arrives anytime soon, Ancelotti might feel forced to switch back to a tactical system using wingers though...
Cristiano Ronaldo had his third straight game without scoring, but it's not as if he didn't try or get close to do it... The Portuguese athlete might have only played for 45 minutes, but he has been quite active on the pitch during that period. Still before the first quarter of an hour, he answered a cross on the right made by Di María with an almost perfect header that went straight into the crossbar. Later in the first half, Ronaldo found himself in a good position in two different occasions, but he's left-foot strike wasn't as accurate as it uses to be and the opportunities ended up being wasted.
However, Ronaldo would still leave his mark in the game but not exactly by putting his name on the scoresheet. With only 15 minutes played in the game, Isco found Cristiano Ronaldo escaping his marking with a terrific long pass and the Portuguese star showed his unselfishness by immediately passing the ball to the middle, where Angel Di María was coming up without any opposition. The Argentinian then showcased all his class and with a superb and nifty touch he sent the ball over the LA Galaxy goalkeeper's body, putting the Merengues on the lead.
Watch Cristiano Ronaldo pitching ahead of a MLB game between the LA Dodgers and the New York Yankees, in the United States: There would be no more goals being scored in the first 45 minutes, but there was surely more action reserved for the second period. Cristiano Ronaldo didn't return to the pitch in the second half, as Ancelotti preferred to allow him to rest for next Saturday's match-up against Everton. Karim Benzema came on to replace him and so did Nacho for Pepe.
The Frenchman didn't wait too long to send out a message to his detractors and with 7 minutes played in the second half, he put Real Madrid with a 2-goal lead. However, a big part of the credit on this second goal should go straight to the former Malaga midfielder Isco, who has basically delivered his best performance since he arrived to Madrid earlier this summer. The Spanish wonderboy assisted Benzema with a 3-touch pass using the outside part of his boot, and the 25-year old controlled the ball with perfect skills just before striking it past Rowe.
The team from Los Angeles managed to spark up a little reaction a few minutes later, thanks to a great goal from Villarreal. The American player got rid of two Real Madrid defenders way too easily and fired up a strong left-foot shot directed into the top left corner of Diego López goal. The Spanish goalkeeper, who continues being selected over Casillas, seemed to be a bit misplaced between the posts and couldn't reach the ball as it went in.
The match only got settled in the 75th minute of the game and once again, Karim Benzema was the man who finished the mission. Cheryshev combined quite well with Angel di María on the left and allowed the Argentinian to send in a good cross into the far post, targeting his Frenchman teammate. Benzema didn't find much trouble to head the ball towards an empty net and the Merengues sealed things off at the University of Phoenix stadium, with a final 1-3 result.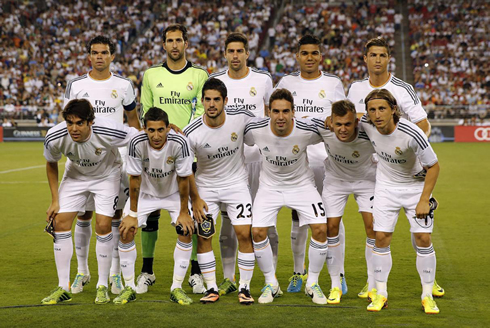 Real Madrid line-up vs LA Galaxy:
Goalkeeper: Diego López
Defenders: Carvajal, Pepe, Mateos, Cheryshev
Midfielders: Casemiro, Modric, Isco
Attackers: Kaká, Di María and Cristiano Ronaldo

Match stats provided by www.ronaldo7.net

1

Goals

3

-

Shots

-

-

Shots on goal

-

-

Corner kicks

-

-

Fouls commited

-

-

Yellow cards

-

-

Red cards

-

-

Ball possession

-
Cristiano Ronaldo next game for Real Madrid will be against Everton, this next Saturday (August 3, 2013), for the Guinness International Champions Cup semi-finals round. In the meantime, you can watch Real Madrid vs Everton, Barcelona vs Santos, Monaco vs Tottenham and Arsenal vs Napoli, all matches provided from our live football streaming section.
Real Madrid next game:
Real Madrid vs Everton kick-off time (03-08-2013):
Jakarta (Indonesia) | GMT+7: 07:00
Spain (Madrid) | GMT+2: 02:00
Portugal and England (Lisbon/London) | GMT+1: 01:00
Rio de Janeiro (Brazil) | GMT-3: 21:00
New York (United States) | GMT-4: 20:00
Los Angeles (United States) | GMT-7: 17:00
Beijing (China) | GMT+8: 09:00
Sources: ronaldo7.net / internationalchampionscup.com / realmadrid.com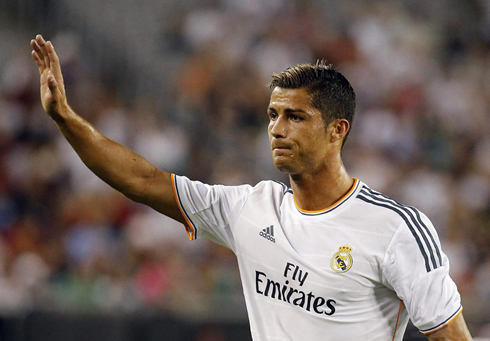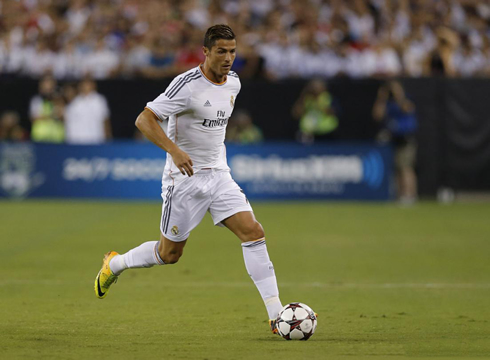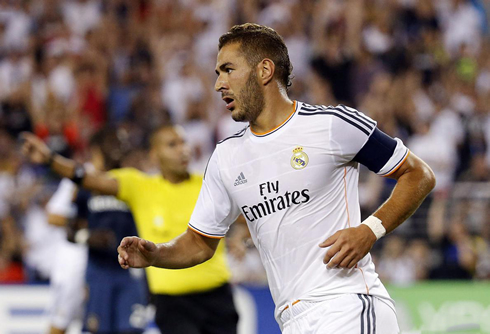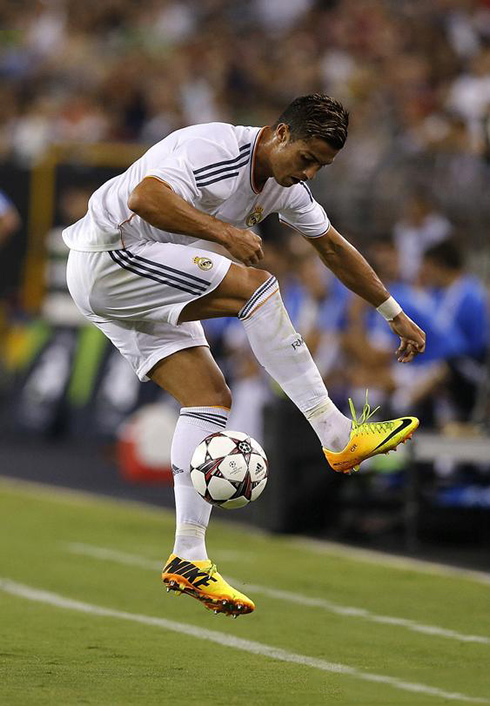 [ More Ronaldo photos / Back to News Index ]

comments powered by