30.05.2013 » Florentino: "I wouldn't sell Ronaldo, not even for 1000 million euros"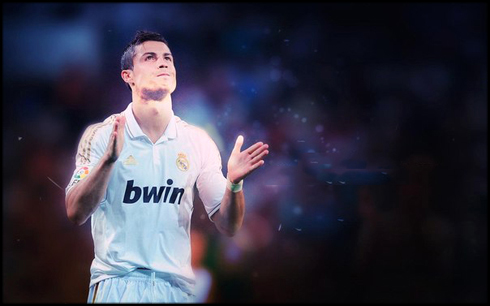 With José Mourinho moving out of Madrid, Cristiano Ronaldo's future at the club immediately started being the target of a lot of speculation. Despite Ronaldo's name being constantly linked with a transfer to several top clubs in Europe, Florentino Pérez recently reaffirmed that Real Madrid is fully committed to convince their biggest star to renew his contract and stay in Spain.


Cristiano Ronaldo has two more years left on his contract with Real Madrid but the never-ending process to renew his bond with the club is making everyone anxious and restless about what's coming ahead. The Merengues president, Florentino Pérez, has assured earlier this week that the club's top priority is precisely to convince the Portuguese star to stay in the Spanish capital and make him extend his contract for a few more years. However, the negotiations are far from being easy and sooner or later, Cristiano Ronaldo's much ambitioned return to the English Premier League might very well come in the way and turn out to be the next step in the 28-years old football career...
Cristiano Ronaldo - Time to say goodbye Real Madrid?: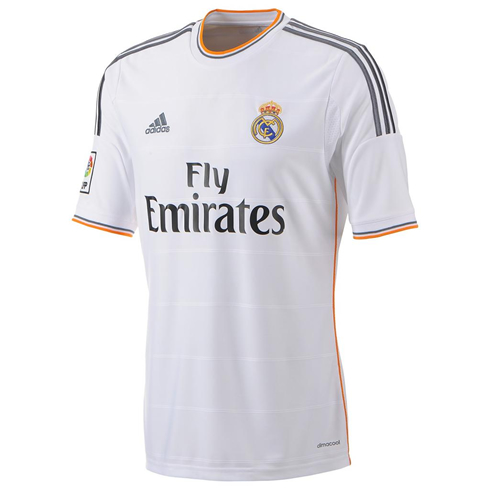 Before getting started, you can take a sneak peek at the new Real Madrid jersey for 2013-2014, with the all new Fly Emirates sponsor on it front. The leaked picture is above. The Real Madrid 2013-2014 shirt/jersey announcement is expected to take place in the upcoming hours, but we're happy to present to our visitors in first-hand.
Cristiano Ronaldo has arrived to Real Madrid 4 years ago and ever since, he has only won 3 trophies with the club (all of those with José Mourinho as manager, who only arrived to the Merengues one year after Ronaldo). The titles are easy to list out: a Spanish League in 2011-12, the Copa del Rey in 2010-11 and the Spanish Supercup in 2012. In the UEFA Champions League, CR7 didn't get past the last-16 round on his first year and he didn't go beyond the semi-finals in the 3 seasons following that one. During his whole stay in Madrid, he has also seen Lionel Messi being given the FIFA Balon d'Or for 4 consecutive years. This may all weigh in Ronaldo's decision about what to do with his future, but there is obviously a lot more to tell on other factors that can also have a significative impact on what's going to happen...
When Cristiano Ronaldo signed his first contract with Real Madrid back in 2009, he has benefited from the "Beckham law", that basically allowed him to pay a flat tax rate of 24% over his salary/income from Real Madrid, instead of the supposed 43% that high-waged people are demanded to pay in Spain. However, since January 2010, the "Beckham law" was cancelled and therefore it ceased to be valid for new contracts signed from that point onwards. That basically means that Real Madrid would have to significantly increase Cristiano Ronaldo salary, just to allow the Portuguese star to keep receiving the same net salary he gets these days. Nevertheless and despite all these facts, Florentino Pérez is confident about overcoming all the difficulties and persuade Cristiano Ronaldo to extend his current contract with Real Madrid.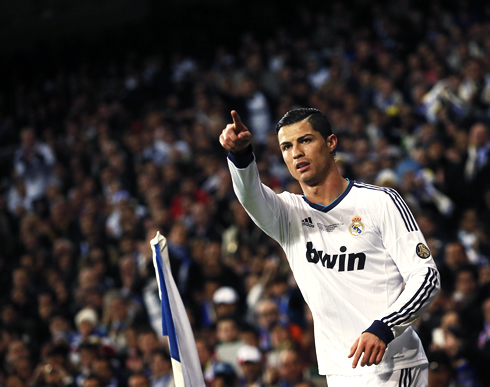 Florentino Pérez: "I'm willing to do everything in my power so that Cristiano Ronaldo may renew his contract with Real Madrid. He still has two years left, but he surely is the best football player in the World and we would like to keep him with us, as well as allowing him to become even more of a leader and a flagship of Real Madrid", started by pointing out the Spanish business man.
Despite the existence of many clubs reportedly interested in buying Cristiano Ronaldo, the Real Madrid president assures that the Merengues' intention has never been to sell their most valuable asset. Florentino Pérez: "I wouldn't sell Cristiano Ronaldo not even for 1000 million euros. We are not a "selling club". I would like for him to stay in Madrid until the end of his football career. That would be just perfect...", confessed the 66-years civil engineer.
Florentino Pérez: "Ronaldo is a winner and what he wants is to win titles and as many FIFA Balon d'Ors as possible. Real Madrid is precisely the right club for him to achieve that! When he said he was sad a while ago, I talked with him and let him know that I would be doing everything I could to make him happy again. We want him to be glad all the time and we want him around with us", affirmed the Real Madrid CF president.
As for the summer transfer season, Florentino Pérez stated that it didn't hurt him at all to see Neymar signing for Barça. He also implied that Gareth Bale has the Real Madrid DNA and that he left-footed winger can end up being transferred to the Merengues over the next weeks/months. Florentino Pérez: "I didn't get upset when I saw that Neymar had signed for Barcelona. If we had brought him to Madrid, we would have been forced to spend more than 130 million pounds. I don't know how much Barça has paid for him though...
Florentino Pérez: "We have a tradition of signing up the best football players in the World, simply because that the business model we have implemented in Real Madrid. We have a spectacular team and the truth is that we can't have many great players, at least not all at once. But if there's the possibility to bring another truly world-class player, we'll go after him. All I can tell for now is that Gareth Bale was born to play in Real Madrid", remarked the Merengues president, somehow confirming that the Tottenham's Welsh superstar will certainly be one, if not the main target for the upcoming transfer season.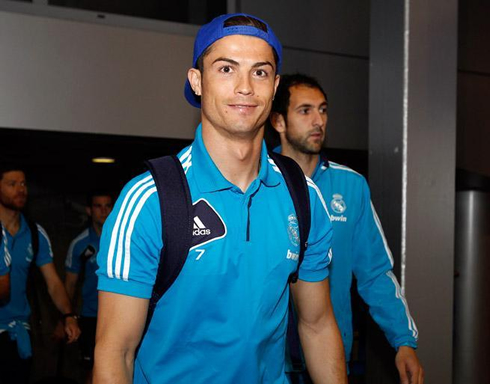 Cristiano Ronaldo last game for Real Madrid this season will be against Osasuna for the Spanish League, on June 1, 2013. You can watch Juventus live stream, Real Madrid vs Osasuna, Barcelona vs Malaga, Bayern Munich vs Stuttgart and USA vs Germany, all matches provided from our football streaming section.
Real Madrid next game:
Real Madrid vs Osasuna kick-off time (01-06-2013):
Jakarta (Indonesia) | GMT+7: 23:00
Spain (Madrid) | GMT+1: 17:00
Portugal and England (Lisbon/London) | GMT+0: 16:00
Rio de Janeiro (Brazil) | GMT-3: 13:00
New York (United States) | GMT-4: 12:00
Los Angeles (United States) | GMT-7: 09:00
Beijing (China) | GMT+8: 00:00
Sources: ronaldo7.net / marca.com / sportskeeda.com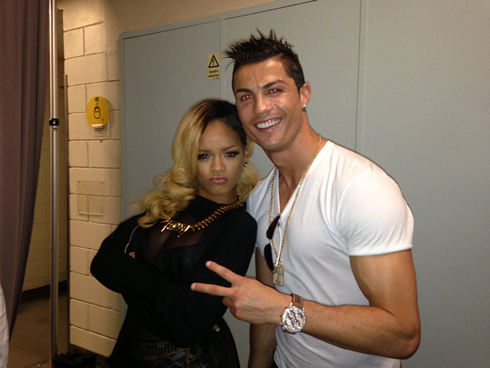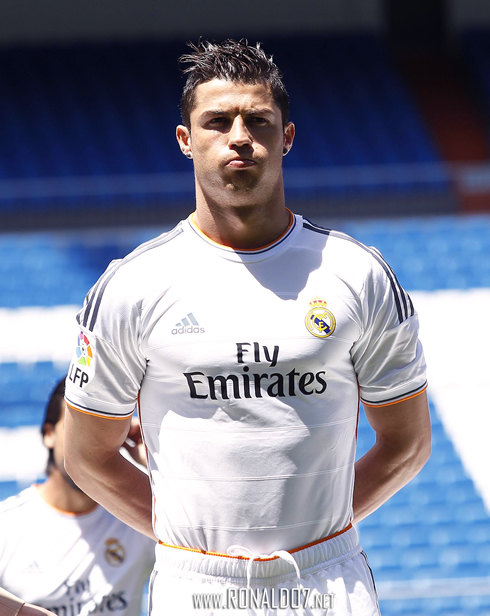 comments powered by