15.05.2013 » Bring Ronaldo Home - A movement to bring Ronaldo back to Man Utd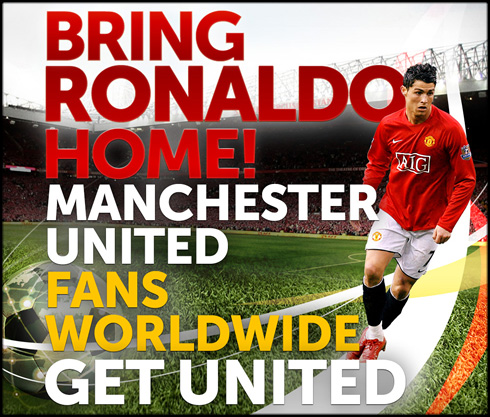 In almost every single transfer occurred in football, fans tend to play absolutely no part whatsoever in the decision making process. It's up to the club to come up with the money and decide which player to buy for the team. Things could be about to change though, as a new movement called "Bring Ronaldo Home", organized through a crowd-funding concept, is attempting to help Cristiano Ronaldo returning to Old Trafford. The initiative is appealing Manchester United fans across the World to pledge 10£, in order to help the club with the enormous transfer costs that are expected to be involved in such a potential deal.


The football season is almost over, which also means the summer transfer window is right around the corner. Cristiano Ronaldo is on the spotlight for a possible move back to England and to Manchester United, a club where he remains being loved unconditionally by the fans. One of the biggest obstacles will be the amount of money required to snatch CR7 from Real Madrid, and with that in mind there's a new movement on the web summoning Manchester United fans from all around the world, to pledge for the return of the club's prodigal son. The initiative is called "Bring Ronaldo Home" and the Red Devils fans are simply asked to pledge £10 on a crowd-funding concept, money which will then be donated to Manchester United if Ronaldo ends up signing for the club (the whole process involving these transactions is said to be audited by Deloitte, but Price Waterhouse Coopers might also step in, as they have also been reportedly invited). The donation also ensures that the pledger will be entitled to receive a new Manchester United jersey with Ronaldo's name on the back, but which will cost around 50 to 55 pounds more, when and if the time comes. If Ronaldo doesn't return to Old Trafford, the £10 pledge will be returned to the fan (less any administrative fees charged by PayPal, which may vary from country to country).
Cristiano Ronaldo - The return to Manchester United?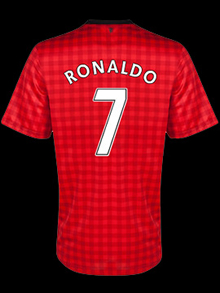 No other player in football has ever had such a big impact in two of the biggest clubs in the World as Cristiano Ronaldo did. The Portuguese winger joined Manchester United at the age of 18, played 6 seasons for the club (between 2003 and 2009) and scored 118 goals out of 292 appearances. He would then move to Real Madrid in the summer of 2009, for a world-record transfer fee of 80 million pounds (96 million euros). In the Spanish club, Ronaldo kept his development as a football player and in the past 4 seasons, he has scored 200 goals in 198 games. He earned the truthful right to become an all-time legend both at Manchester United and Real Madrid, but ever since he left England, rumors of a return simply never ceased coming up. This summer could in fact turn out to be a golden opportunity for the Red Devils to bring back their golden boy to Manchester and the fans can actually have a decisive say in the matter...
First of all, how much would it take for Real Madrid to give away Cristiano Ronaldo? And how much are Manchester United owners actually willing to spend in such a transfer? The Portuguese star is now 28-years old and his contract with Real Madrid expires in 2 years from now (in June 2015). His price tag back in 2009 was 80 million pounds (96 million euros) and even though Ronaldo did seem to have improved his game ever since, he has also grown older as he's not a 24-years youngster anymore. Regardless of Cristiano Ronaldo today's market-value being slightly higher or lower than what it was 2009, Manchester United fans certainly don't seem to be bothered about it and they are on a mission to bring their favorite star player back to Old Trafford, right this summer. The initiative goes by the name of "Bring Ronaldo Home" (www.bringronaldohome.org) and we'll provide you with more details on this campaign, in the paragraphs below.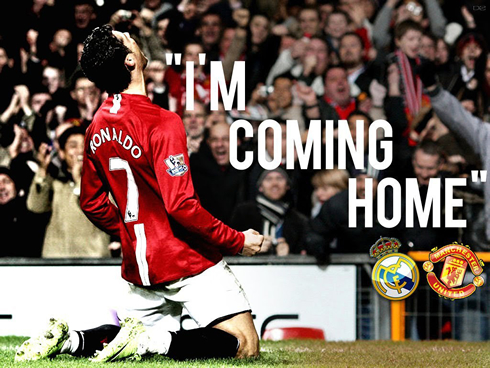 Having allegedly close to 659 million fans worldwide, Manchester United fan base might end up being powerful enough to get things going on this Cristiano Ronaldo pledge. If 2% of those fans were to participate on this campaign by donating the 10£ amount, it would mean Manchester United would have at their disposal and cash-in roughly 132 million pounds (65% more than the original cost), tax-free (ignoring transaction fees charged during the process by PayPal) and ready to be used in Ronaldo's transfer costs. However, it's obvious that such a projection is far from being flawless, since getting 2% of the fan base engaged in a 10£ donation is probably way over a realistic assumption, even when the target goes by the name of Cristiano Ronaldo.

Nevertheless, here follows a more extensive text explaining in more detail what this "Bring Ronaldo Home" pledge/campaign consists:
The "Bring Ronaldo Home" team is an Australian based movement, who is trying to summon Manchester United fans across the World to help Manchester United securing Cristiano Ronaldo signing. They developed and kicked off this campaign initiative to help Manchester United seal a deal to bring Cristiano Ronaldo back home, to where he belongs.
This campaigns aims at Manchester United football fans from all around the world, built on the crowd-funding concept, and is asking fans to make a pledge, conditional on Manchester United signing Cristiano Ronaldo. Each fan is to pledge £10 deposit, which will also grant them a reservation of an authentic Manchester United Ronaldo 7 shirt.
Should Manchester United succeed – then each fan will be sent an email to request the remaining amount for the Cristiano Ronaldo shirt/jersey, which will be no higher than £55 (for men and womens shirts), and £50 (for the kids shirts model). Should Manchester United fail – all the pledge funds will be returned to the fans, based on the "Bring Ronaldo Home" terms and conditions, which you can read on their website.
Cristiano Ronaldo has recently stated he wants to return. Sir Alex Ferguson has said he'd like to have him back (despite having announced his retirement as a football coach just a few days ago). What the "Bring Home Ronaldo" team has done is to put a plan in play targeting the huge fan support behind Manchester United and with that, helping the club resigning their biggest football star ever: the one and only Cristiano Ronaldo.
This campaign has found its foundations in the loyalty and dedication of Manchester United fans. To become a "true" fan requires the "living" experience of football. It is not about being a mere spectator — it is about also being an active participant. The "Bring Home Ronaldo" team wants to give fans an opportunity to be involved in making history by securing their club's future and bringing Cristiano Ronaldo back to Manchester United.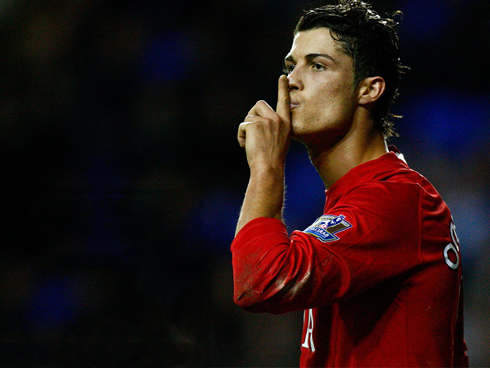 Cristiano Ronaldo next game for Real Madrid will be against Atletico Madrid for the Copa del Rey Final, on May 17, 2013. You can watch Juventus live stream, Real Madrid vs Atletico Madrid, Barcelona vs Valladolid, Chelsea vs Benfica and Chicago Bulls vs Miami Heat, all matches provided from our sports live streaming section.
Real Madrid next game:
Real Madrid vs Atletico Madrid kick-off time (17-05-2013):
Jakarta (Indonesia) | GMT+7: 03:30
Spain (Madrid) | GMT+1: 21:30
Portugal and England (Lisbon/London) | GMT+0: 20:30
Rio de Janeiro (Brazil) | GMT-3: 17:30
New York (United States) | GMT-4: 16:30
Los Angeles (United States) | GMT-7: 13:30
Beijing (China) | GMT+8: 04:30
Sources: ronaldo7.net / guardian.co.uk / bringronaldohome.org / newstrackindia.com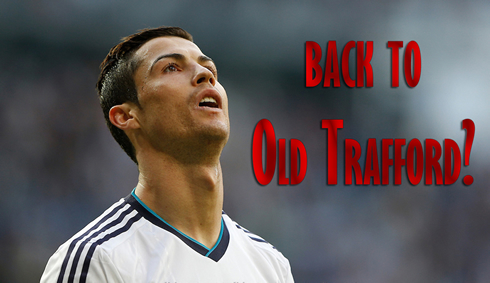 comments powered by