30.04.2013 » Real Madrid 2-0 Borussia Dortmund. The comeback arrived too late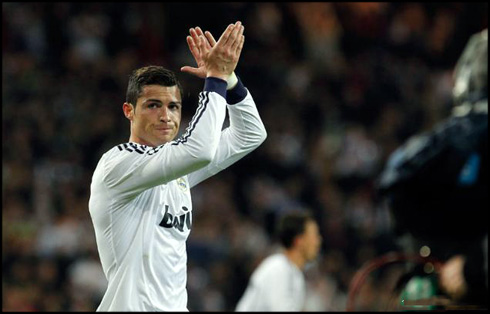 For the third year in a row, Real Madrid has exited the Champions League in the competition's semi-finals and again, in a dramatic and frustrating fashion. The early goal stubbornly never appeared and the Merengues only got close to actually knock-out Borussia Dortmund in the dying minutes of the game. Despite losing 2-0 in the Bernabéu tonight, the German side gets through to the Champions League final, with a favorable 4-3 result on aggregate.


We ride together, we die together! That was the motto for tonight's game and the truth is that no Real Madrid fan can be ashamed of the way their team left the Champions League big stage. The Merengues defeated Borussia Dortmund by 2-0, but are out on an aggregate 3-4 result. Karim Benzema broke the deadlock late in the game on the 83rd minute, but still in time to see Sergio Ramos extending the lead to 2-0 just five minutes later and give a final hope for the home side. However, the goals arrived way too late and there was not enough time left for a final and succesful effort, which could have given the Merengues the much-needed third goal. Cristiano Ronaldo returned to the line-up after having missed the weekend's derby against Atletico due to an injury, but unfortunately, never appeared to be at his best physical condition throughout the game. Borussia Dortmund will now wait for tomorrow's Barcelona vs Bayern Munich game, in order to see who they will have to face in the Champions League Wembley final.
Cristiano Ronaldo photos in Real Madrid vs Borussia Dortmund
Real Madrid 2-0 Borussia Dortmund goals and highlights:
Let's start by making it clear that Borussia Dortmund clearly deserved to be on this year's Champions League final. The 2012 Bundesliga champions were uncontestedly the better side in the first-leg game in Dortmund but also during a big period of tonight's second-half, since they had Real Madrid exactly where they wanted. All summed up, the Merengues felt short to the expectations and La Décima's dream died once again, just one step away from the highly ambitioned final.
José Mourinho relegated Pepe, Khedira and Benzema to the bench, starting with Diego Lopez as goalkeeper, Coentrão on the left, Essien on the right and Varane and Sergio Ramos on the center of the defense. Midfield saw one unusual change, with Modric taking Sami Khedira's spot and playing aside with Xabi Alonso and Mesut Ozil. Upfront, Angel Di María and Gonzalo Higuaín partnered up with Cristiano Ronaldo. On paper it all looked perfect and with the right attitude on the pitch as well as having a bit of luck, it seemed like on a good night this team could very well score 3 or more goals to any team in the World.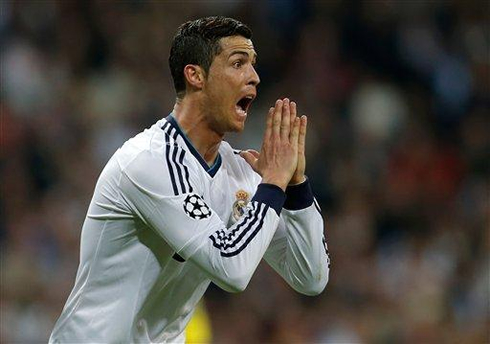 As expected, Real Madrid started the game in full throttle, in seek of an early goal that could inspire them for an epic tie comeback. The timing of that first goal had such a heavy importance that the Merengues' gas tank seem to have only lasted for the starting 30 minutes of the game. Gonzalo Higuaín, Mesut Ozil and Cristiano Ronaldo all had a golden chance to get the vital opener still inside the first 15 minutes of the game, but they all somehow succumbed to the pressure and anxiety of the moment, missing their opportunities when they only had Weidenfeller in front of them.
When the gas tank ran out around the 30th minute, Borussia Dortmund knew they had accomplished their hardest task on the night and from that point onwards, they started threatning Real Madrid with nice build-up plays and very dangerous counter-attacks. It probably came off as a surprise to everyone, but the game reached half-time with a goalless tie and a general feeling that Borussia Dortmund already had one foot and a half in the final.
The second half kicked off with José Mourinho holding up his temptation to make any changes on his side, but with roughly 10 minutes played, the Portuguese coach risked everything and switched the left-back Fábio Coentrão for Kaká, and the unlucky Higuaín for Karim Benzema. It was all or nothing for Real Madrid and playing with 3 defenders was a risk needed to be taken at that stage of the game. The match suddenly got very uncharacteristic and despite having more attacking men on the pitch, the Merengues saw Borussia Dortmund fabricating the best chances to score in the period ahead...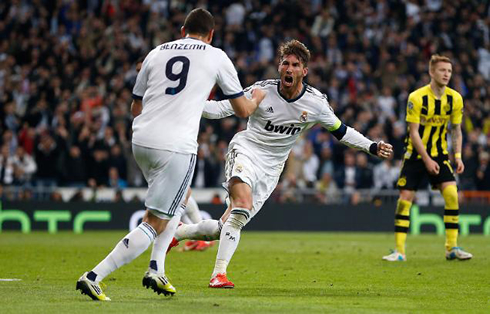 As we entered the last 10 minutes of the match, Real Madrid's mission didn't seem anything near of tangible anymore. Borussia Dortmund played very tight the whole game and always presented themselves as a very well organized block. However, we all know how football can sunddenly surprise everyone and Karim Benzema's goal in the 83rd minute ignited a glimmer of a hope in the Madridismo. The Santiago Bernabéu roared in a final attempt to pass some energy to Real Madrid players and Borussia Dortmund probably realized how lucky they were in not having conceded a goal from one of those big scoring chances that the Merengues had at their dispoal during the first half.
Excited with the atmosphere in the Bernabéu, Real Madrid players seem to have found a secret reserve of energy and charged towards a frightened Borussia Dortmund young side. And with 87 minutes on the clock, it appeared like we could be in the presence of a true magical night. Karim Benzema managed to control a ball near the end line, passed it back to Sergio Ramos and the Spanish defender blasted it with conviction to make it 2-0. Real Madrid were only one goal away from the Champions League final!
The entire stadium was on their feet, hoping for what would have been the most important goal of the season. Even the Real Madrid bench players couldn't stay seated any longer, as everyone tried to motivate the eleven men on the pitch. However, there was not much time left in the game and the Merengues basically felt forced to throw long balls into Borussia Dortmund's area. The Germans held tight and managed to keep their goal clean of danger in the remaining minutes, right until the final whistle of Howard Webb, the English referee designated for this game. Real Madrid got knocked out in the Champions League semi-finals for a 3rd consecutive year and we'll now have a final where Borussia Dortmund will play against the winner of tomorrow's tie, between Barcelona and Bayern Munich (0-4 on aggregate). Congratulations to Borussia Dortmund for going through and Real Madrid for putting on a great effort to turn things around, as well as for their "never give up, never surrender" attitude.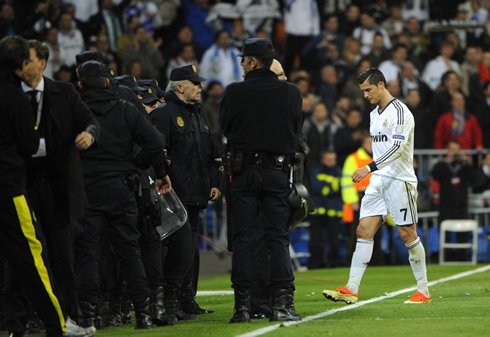 Real Madrid line-up vs Borussia Dortmund:
Goalkeeper: Diego López
Defenders: Fábio Coentrão, Varane, Sergio Ramos, Essien
Midfielders: Xabi Alonso, Modric, Ozil
Attackers: Di María, Cristiano Ronaldo and Higuaín

Match stats provided by www.ronaldo7.net

2

Goals

0

23

Shots

9

7

Shots on goal

4

10

Corner kicks

3

14

Fouls commited

19

4

Yellow cards

3

0

Red cards

0

67%

Ball possession

33%
Cristiano Ronaldo next game for Real Madrid will be against Real Valladolid for the Spanish League, on May 4, 2013. You can watch Juventus live stream, Real Madrid vs Valladolid, Barcelona vs Bayern Munich, Chelsea vs Basel and Benfica vs Fenerbahçe, all matches provided from our soccer free streaming section.
Real Madrid next game:
Real Madrid vs Borussia Dortmund kick-off time (04-05-2013):
Jakarta (Indonesia) | GMT+7: 02:00
Spain (Madrid) | GMT+1: 20:00
Portugal and England (Lisbon/London) | GMT+0: 19:00
Rio de Janeiro (Brazil) | GMT-3: 16:00
New York (United States) | GMT-4: 15:00
Los Angeles (United States) | GMT-7: 12:00
Beijing (China) | GMT+8: 03:00
Sources: ronaldo7.net / realmadrid.com / goal.com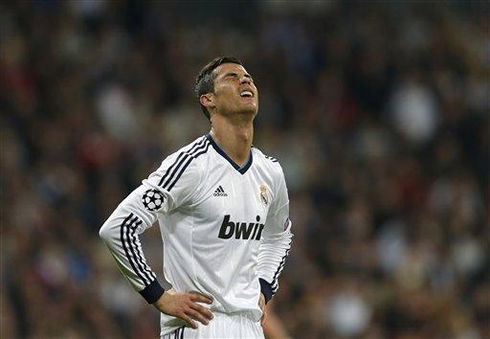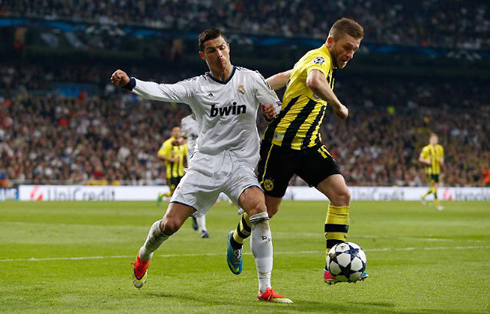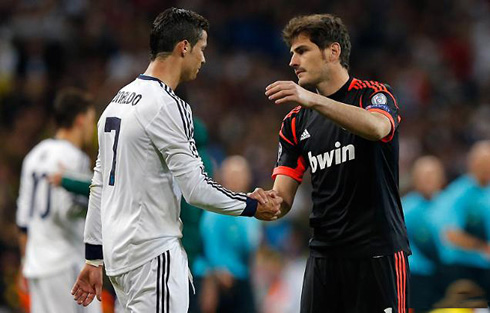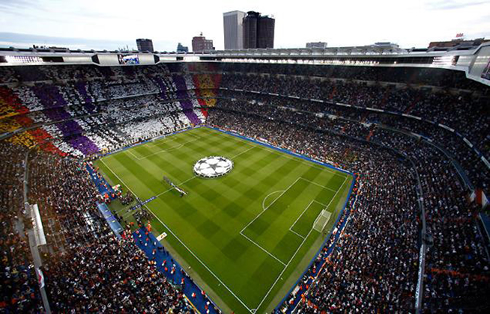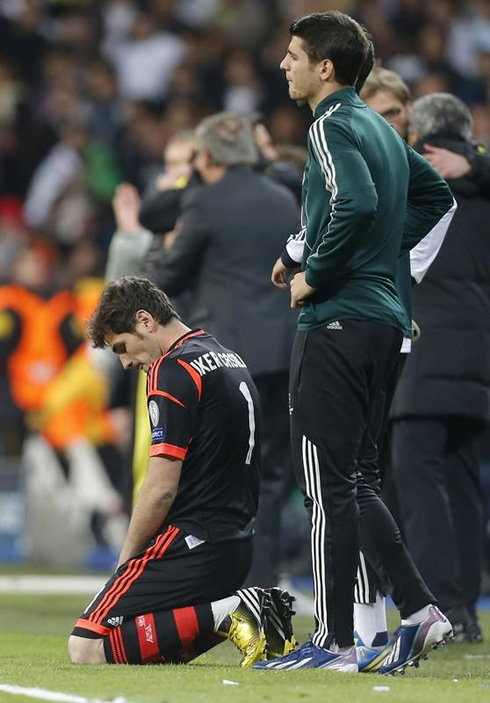 [ More Ronaldo photos / Back to News Index ]

comments powered by