29.04.2013 » Chasing the dream: Mission impossible for Barça and Real Madrid?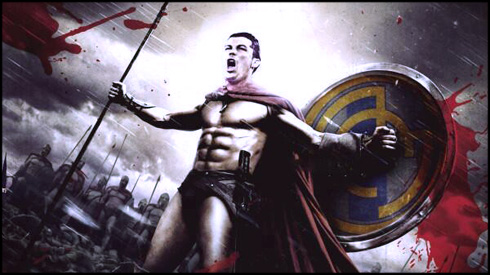 Real Madrid and Barcelona will both attempt to accomplish a comeback worthy of being labeled as one of the most epic "remontadas" ever. The Merengues have to deal with a 1-4 deficit against Borussia Dortmund, while the Catalans have a 0-4 result to turn around against Bayern Munich. Ready or not, everything will be decided this Tuesday and Wednesday night...


As both Cristiano Ronaldo and Lionel Messi seem to be on a race to arrive as close as possible of being 100% fit for the big games against Borussia Dortmund and Bayern Munich respectively, Real Madrid and Barcelona are well aware of the herculean task they have ahead. The two Spanish teams have a gigantic German hill to climb this week, but the sweet feeling of knowing that the reward is not only a ticket to the Champions League final, but also a direct entrance into this sport's history books for achieving one of the most memorable comebacks ever, might very well be enough of a motivation factor to pull this stunt off. You can watch Juventus live stream, Real Madrid vs Borussia Dortmund live and also Barcelona vs Bayern Munich, by picking a live streaming link from our dedicated game pages.
Real Madrid vs Borussia Dortmund - You are our strength:
With the Bundesliga title already won, first place Bayern Munich and runners up Borussia Dortmund were able to rest easy in their weekend league fixtures. Unfortunately, the same cannot be said for the two Spanish clubs that remain in the Champions League semifinals, Real Madrid and FC Barcelona. The Merengues were obligated to fight for their pride in a Madrid derby against their cross-town rivals Atletico Madrid, while Barça were on a quest to clinch the Spanish league title, in order to gain a much-needed boost of confidence. After the shocking first leg of this season's Champions League semifinals, the eyes of the football world are set heavily on these four clubs. As the second and decisive second legs of the Champions League semis approach, one thing is for sure: fans can expect blood, sweat and tears to be spilled on Spanish soil, as Real Madrid look to take on BvB at the Santiago Bernabeu and Barcelona host Bayern Munich at the Camp Nou.
It was a fairly quiet weekend in the Bundesliga, as one could expect, given that the title has already been awarded. But the winning streak didn't end for either German side. Bayern Munich was able to field a squad that featured only one player, Jerome Boateng, from the side that routed Barcelona 4-0 last Tuesday. From a beautifully placed free kick by midfielder Shaqiri in the 35th minute, Bayern were able to enter the 2nd leg of the Champions League semis with a relatively modest 1-0 home win against 5th place SC Freiburg. Ribery, Mario Gomez and Javier Martinez were given the chance to stretch their legs in preparation for the next match with Barcelona on Wednesday as substitutes, late in the second half.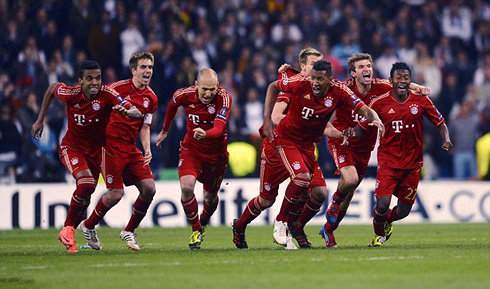 Meanwhile, Borussia Dortmund's away match with Fortuna Dusseldorf, who are teetering on the edge of relegation, ended in a 2-1 win for the young team, that so masterfully overcame Real Madrid on Wednesday, in the first leg of their semifinal tie. As with the Bayern match, almost all of players on the pitch were unrecognizable, compared to the squad sported in the prior match. Central defender Mats Hummels, was in fact the only player to feature as a starter in both matches. Turkish midfielder Nuri Sahin, opened the scoring with a fantastic strike from around the 40-yard line in the 20th minute. The match remained 1-0 until Lewandoswki and Blacszczykowski were subbed on, in the 69th minute. The two would then link up to create a goal from inside the box in less than 2 minutes of play. Dusseldorf was able to earn a late consolation goal thanks to a free kick and a momentary lapse in defense from Dortmund.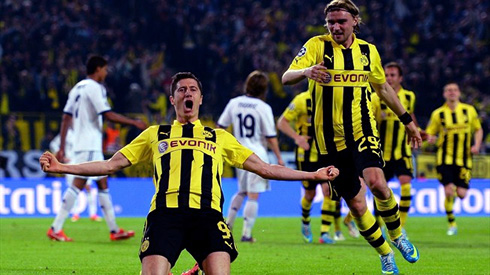 With both of these teams commanding the German league, most eyes were on the Spanish league, to see how Real Madrid and Barcelona would respond to the crushing defeats they had just faced. Barcelona faced two challenges as they entered their match with Athletic Bilbao: the first being to rest key players for the Champions League return leg on Wednesday, and the second being to seal the Spanish league title by earning a win and hoping that Real Madrid lose the following derby. With all that in mind, Barça fielded a makeshift squad peppered with veterans. Valdés, Piqué and Abidal put in valiant efforts at the back, but with Xavi being the only experienced Catalan player in midfield, the front line looked disconnected. The decision to play Fabregas as central forward with Sanchez on his wing, no doubt stems from the uncannily brilliant link-up the two made during the league match against Mallorca a few weeks ago. Unfortunately, the link-up appears to be a fluke, with Fabregas playing desperate and Sanchez playing characteristically unconfident with his decisions again.
Bilbao were strong on the attack and Susaeta converted a razor-thin cross into a goal in the 27th minute. It wasn't until Messi was subbed on for Xavi in the 60th minute, that Barcelona managed a response. After Messi tried a couple of chances setting up Pedro and Sanchez on the wings, he decided to take matters into his own hands (or rather his feet) and dribbled the ball calmly past three Bilbao defenders, just before slotting a goal into the net. Within 2 minutes, Alves sent a high cross into the box that Messi headed to Sanchez, who was able to convert it and thus bring Barcelona into a 2-1 lead over Bilbao. After the two goals though, Barça quieted down and their complacency was punished when Ander Herrera scored an equalizer, already on the edge of stoppage time.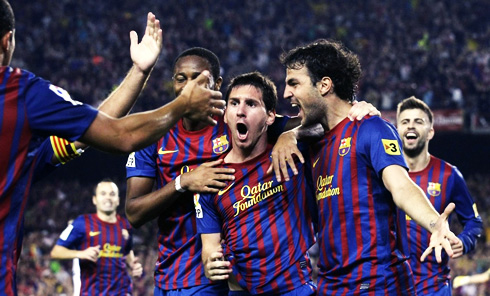 Following the Barcelona match, was a Madrid derby. With Cristiano Ronaldo ruled out on a "minor thigh injury" suffered during practice, Atletico Madrid looked poised to take the 3 points. They looked even more convincing when Falcao scored a header inside of five minutes. But the lead was short-lived when Di Maria sent a free kick into the box that Juanfran mistakenly directed into the net for an own goal. It was Di Maria again who scored the decisive goal in the 63rd minute, and clinched a win that extends Real Madrid's unbeaten domination over city rivals Atletico Madrid. Personally, I speculate that Ronaldo was held out of this match so that he can be rested for the all-important 2nd leg Champions League match against Borussia Dortmund on Tuesday, and the small "muscular problem" may have been a respectful excuse to keep him out of the ultimately meaningless derby. Madrid fans shouldn't worry that a less than full-force Ronaldo will show up ready to attack come Tuesday. Although Lewandowski is approaching, Ronaldo remains the top goal-scorer in the Champions League, with 12 in the net so far. If there are any attendees reading this, be as loud as possible at the home match in the Santiago Bernabeu. Real Madrid will need massive support from the fans come Tuesday.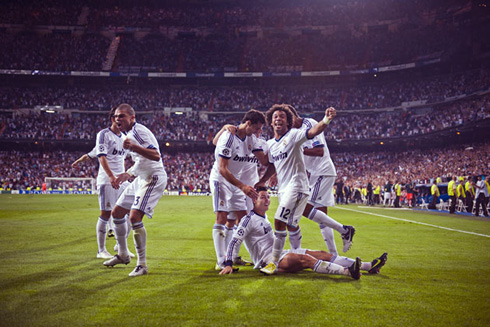 With the unprecedented defeats that took place in Germany last week, many are arguing whether or not this is the end of Spanish football's domination. Personally, I didn't favor Barcelona going into an away match against Bayern Munich with the squad they were able to field. Suspensions and injuries have left Barca's backline even more questionable than it was before. And with the Catalans having already set a record by being the first team to overcome a 2-0 deficit in the Champions League quarterfinals against AC Milan, it looks as though they're running out of miracles. While anything is possible in football, Real Madrid look better poised to represent Spanish football in the Champions League final at Wembley. Despite the scoreline, Ronaldo gave an energetic and heartfelt performance against Borussia Dortmund. Jose Mourinho aligned an unconventional starting XI by taking Ramos and Ozil out of center play and placing them on the right, with the Spanish defender as right back and the German midfielder as right winger. The first half ended 1-1, thanks to a slip up from Borussia's defense that allowed Higuain to snatch the ball and send a comfortable ground cross to Cristiano Ronaldo in the box.
Ronaldo had quite a few inspired touches on the ball throughout the evening, but unfortunately, the youthful Borussia defense had an answer for nearly every move the Merengues used to attack. It cannot be overemphasized how brilliantly and effectively both German teams played, but it also is not possible to ignore how out of form both Spanish sides appeared to be. Whether it was lack of concentration, disorientation, or underestimation of their opponents, German squads clearly ruled the first leg of the semifinals. The emphasis now must be on the Spanish teams to fight to the death, and give their all until the final whistle blows. Defeat at the semifinal level is understandable, but defeat at the 4-1 aggregate that Real Madrid has and the 4-0 aggregate that Barcelona has, is not. Both teams will not just be fighting for a win but for the pride of their respective clubs, and the desire to show everyone that they deserve to be where they are. Is it likely that either team will advance to the semifinals? No. It is possible? Definitely. If it were any other clubs in the world they would be written off immediately. But over the past few years it has become quite clear that both Real Madrid and Barcelona are at least partially in the business of producing miracles. Regardless of how it ends, the four teams in the semifinals have fought long and hard to be where they are, and all should be commended for their vision and fortitude.
Author: Malachi Constant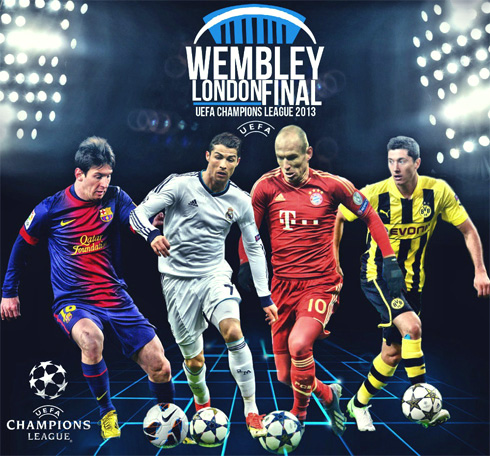 Cristiano Ronaldo next game for Real Madrid will be against Borussia Dortmund for the Champions League semi-finals, on April 30, 2013. You can watch Juventus live stream, Real Madrid vs Borussia Dortmund, Barcelona vs Bayern Munich, Chelsea vs Basel and Benfica vs Fenerbahce, all matches provided from our football live streaming section.
Real Madrid next game:
Real Madrid vs Borussia Dortmund kick-off time (30-04-2013):
Jakarta (Indonesia) | GMT+7: 02:45
Spain (Madrid) | GMT+1: 20:45
Portugal and England (Lisbon/London) | GMT+0: 19:45
Rio de Janeiro (Brazil) | GMT-3: 16:45
New York (United States) | GMT-4: 15:45
Los Angeles (United States) | GMT-7: 12:45
Beijing (China) | GMT+8: 03:45
Sources: ronaldo7.net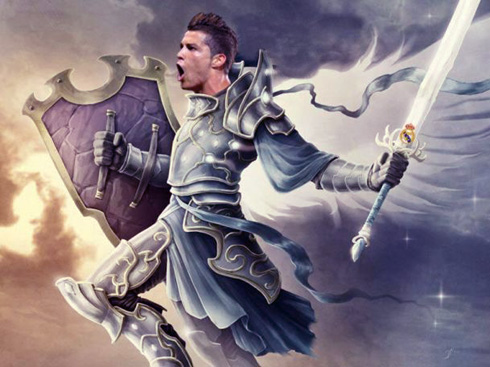 comments powered by