25.03.2013 » Mario Götze: "Messi? I want to be the Germany's Cristiano Ronaldo"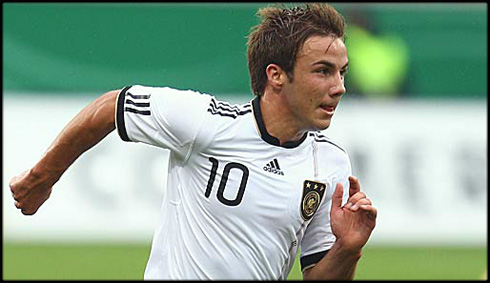 Mario Götze admitted he would prefer becoming the next Cristiano Ronaldo, rather than turning into the next Lionel Messi. The German midfielder helped the "Mannschaft" beating Kazakhstan last Friday, after scoring his side's last goal, in an easy 0-3 win. Götze, who has already faced Ronaldo twice this season, might still see his idol again on the pitch in a few weeks, if both Borussia Dortmund and Real Madrid manage to progress into the UEFA Champions League semi-finals.


Mario Götze is surely one of the most promising talents in European football these days. The 20-years old attacking midfielder currently plays for Borussia Dortmund, but has already expressed his dream of making the move to either Real Madrid, Barcelona or Manchester United, as soon as a good opportunity for that to happen arises. In the meantime, Götze continues developping and impressing in the Bundesliga as well as in the German National Team. This past weekend and following a 0-3 win against Kazakhstan, Götze replied to a journalist who was suggesting he could become Germany's Lionel Messi, by categorically admitting he would rather prefer to be regarded as Germany's Cristiano Ronaldo.
Mario Götze - Germany's future:
There's no secret that a good share of Germany's hopes for international success over the forthcoming years are relying on Mario Götze. The 20-years old footballer started his professional career back in 2009 and has never stopped progressing ever since. He currently has 79 apperances in the Bundesliga, having scored in 20 occasions so far. In European club competitions, he has played 19 matches and scored in 4 of those. That's precisely the same amount of goals (4) he has netted for Germany, out of the 21 caps that he completed last Friday. There are no doubts we are in the presence of one of Europe's finest young players and we'll surely keep hearing a lot from him in the years to come...
Götze's talent was forged in Borussia Dortmund over the past dozen of years and at such an early stage of his career, his incredible potential is already pretty much well known across the entire World. Last October, Borussia Dortmund and Real Madrid met at the Westfalenstadion stadium for a Champions League fixture and despite Ronaldo superb goal that equalised the game at 1-1 still during the first half, Götze would come on top at the end, as he assisted a teammate for the winning goal. The two players would meet again two weeks later, this time at the Santiago Bernabéu, in a match that ended with a 2-2 draw. Surprisingly, Ronaldo didn't make it to the scoresheet that night, while in the other hand, Götze managed to score his side's second goal in the game. The two teams would progress in Group D afterwards and are now trying to secure a spot into the Champions League semi-finals stage, where they may face each other again. Borussia Dortmund was drawn with Malaga, while Real Madrid battle with Galatasaray.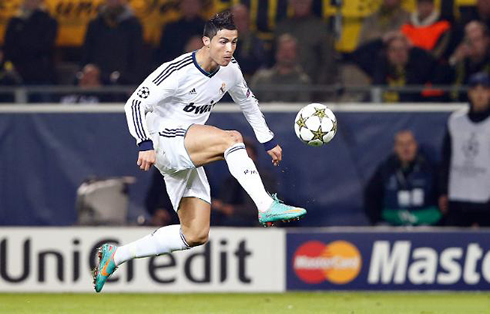 Comparisons between new rising stars and the two undisputed best players in the World, Lionel Messi and Cristiano Ronaldo, are quite often for a few years now. While most of these young talents surely feel flattered with the connection to such high-caliber footballers, some prefer to go even further and confess they prefer to be compared to one instead the other. It happened in a recent past with Tottenham's key player Gareth Bale, when the Welshman publicly recognized his utter admiration for Cristiano Ronaldo's gamestyle and not as much for Lionel Messi's.
This last weekend it was Mario Götze who gave voice to his preference, after also being a target of comparions to Ronaldo and Messi. The Borussia Dortmund midfielder didn't hesitate in responding to a journalist who suggested he could become Germany's Lionel Messi and immediatly corrected him, stating that he would prefer turning into a Cristiano Ronaldo kind of player. This reaction ended up being a bit surprising, especially if we have in mind that back in November, Götze had revealed his preference for Lionel Messi to win the FIFA Balon d'Or. Nevertheless, the German wonderkid seems to know exactly what sort of player he wants to become in the future and his benchmark level is now set on Real Madrid's forward, Cristiano Ronaldo.
A move to Real Madrid would be something Götze has already admitted to be something that would please him a lot, but given the huge amount of quality that Real Madrid currently possesses in midfield, it might be hard for us to see such a transfer taking place right this Summer. However, uniting Mesut Ozil and Mario Götze in Madrid might be a scenario worth chasing in the mid-run, since it would easily assure a top-quality midfield for the Merengues, over at least the next 8 or 10 years.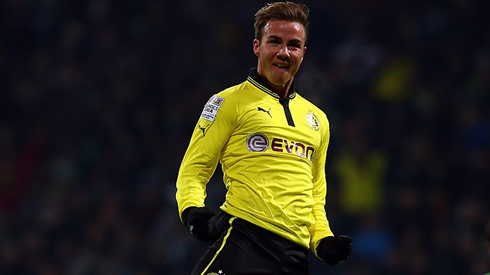 Cristiano Ronaldo next game for Real Madrid will be against Real Zaragoza, on March 30, 2013, for the Spanish League. Ronaldo will miss Portugal's next game against Azerbaijan, schedyled for this Tuesday (March 26), but he will still travel with the Portuguese National Team to Baku. You can watch Juventus live stream, Azerbaijan vs Portugal, France vs Spain, Montenegro vs England and Mexico vs USA, all matches provided from our soccer live section.
Portugal next game:
Azerbaijan vs Portugal kick-off time (26-03-2013):
Jakarta (Indonesia) | GMT+7: 00:00
Spain (Madrid) | GMT+1: 18:00
Portugal and England (Lisbon/London) | GMT+0: 17:00
Rio de Janeiro (Brazil) | GMT-3: 14:00
New York (United States) | GMT-4: 13:00
Los Angeles (United States) | GMT-7: 10:00
Beijing (China) | GMT+8: 01:00
Sources: ronaldo7.net / marca.com / dawn.com / goal.com / foxsportsasia.com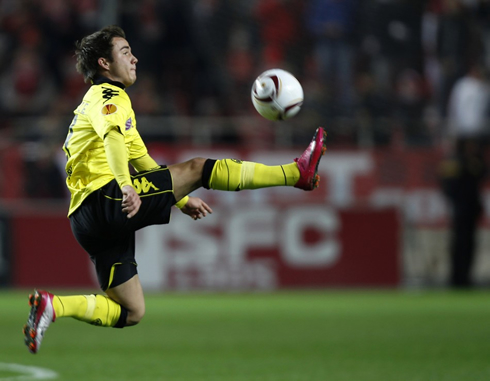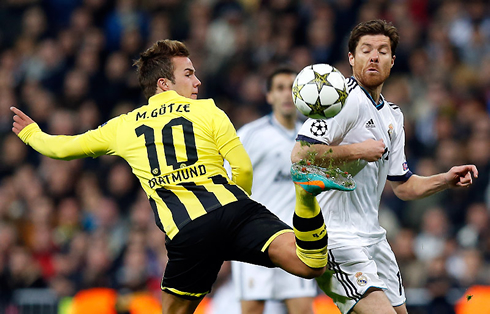 comments powered by