04.02.2013 » Cristiano Ronaldo: "I'll never forget Manchester United and their fans"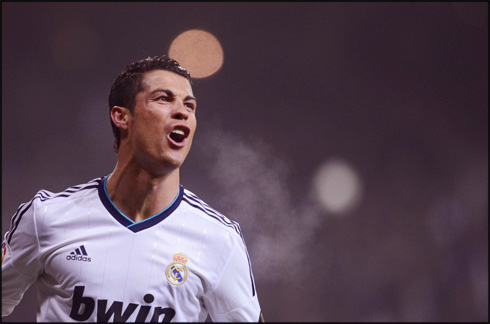 The final countdown for one of the biggest games of the year is already in place, with Real Madrid hosting Manchester United right next week (February 13, 2013). Cristiano Ronaldo talked with the British tabloid "The Sun" and confessed he couldn't be more excited with the Real Madrid vs Manchester United first leg clash, for the UEFA Champions League last-16 round.


The wait is almost over as Real Madrid prepares to host Manchester United for the UEFA Champions League first leg at the Santiago Bernabéu, 9 days from today (13th of February). Obviously, Cristiano Ronaldo will draw most of the attention, not only because of his superstar status in Madrid, but also due to his career as a Manchester United player, between 2003 and 2009. It will definitely be one of the most special games in Cristiano Ronaldo's life and the Portuguese didn't hide his feelings in an exclusive interview he granted to "The Sun", published this past weekend. The Real Madrid vs Manchester United encounter promises to be one of the best games of the year, moreover with the Merengues highly focused in winning the 10th UEFA Champions League for the club this year, now that La Liga is no longer a realistic objective.
Real Madrid vs Manchester United - trailer:
Cristiano Ronaldo will have the chance to play against his former club and teammates next week, in what will be an highly emotional game for the Portuguese player. He joined Manchester United back in 2003 and over the following 6 seasons, he had 292 appearances for the Red Devils, having scored 118 goals. Ronaldo would then move to Real Madrid in 2009, leaving behind a club and a horde of fans that have meant so much for him, in both a personal and professional level.
Cristiano Ronaldo professional career stats: 2002-2013

Sporting CP

2002-2003

31

5

Manchester United

2003-2009

292

118

Real Madrid

2009-2013

178

179

TOTAL

2002-2013

501

302
Cristiano Ronaldo: "I've had a strong feeling that Real Madrid would face Manchester United this season and it happened precisely on the day of the Champions League last-16 draw, a couple of months ago. I got very happy with the result of that December draw, because it will surely represent a great challenge for us! Real Madrid and Manchester United are the two biggest clubs in the World and I can easily grant 50% chances for either team to go through into the Champions League quarter-finals...", remarked the FIFA Balon d'Or 2008 winner, when previewing the two matches the Merengues will have ahead, against Manchester United.
Ronaldo: "What I'm sure about though, is that it will be an immense pleasure to play these games! I'm aware that most of eyes and attention will be turned to me, but not only I'm prepared for that, as I can assure you that I won't feel any pressure at all. This is only a game, it's just a football match against my former club. I'm not going to a war, I'm going home and I'm really looking forward to it!", brilliantly pointed out CR7, as he kept on anticipating the emotional charge this Real Madrid vs Manchester United series will have on him.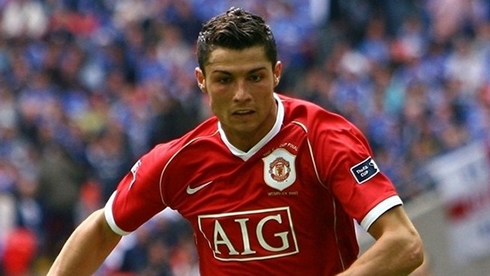 If there's a club where Cristiano Ronaldo has been genuinely happy and admired unconditionally, that has surely been Manchester United. It's true that CR7 had his high and lows during his 6-year stay in England (he did have a tough period after that 2006 World Cup incident with Wayne Rooney), but it's also a fact that there was no other place in the World where he has and still is more worshiped than Old Trafford. Ronaldo seems to have earned the Manchester United legend status and every now and then, it is still possible to hear the Red Devils fans chanting Ronaldo songs across the English stadiums.
Cristiano Ronaldo: "Manchester United was my home and it still is in my heart... I love it! That happens because when people treat you this well, you simply don't forget them anymore. I will never forget Manchester United, the people who work at the club, as well as the fans and supporters!", stated the 27-years old forward, who is about to turn 28 this Tuesday (February 5, 2013).
Ronaldo: "Therefore, I'm really happy to have this opportunity to go back to Manchester [on March 5, 2013]. I'll go there and check my old house and meet some of my good friends in the city, who are indeed a sort of a family to me there, so I'm sure it will be great. After that, I'll finally go to Old Trafford and face the club where I've played for so many years. I'm thrilled about it and I often still speak with several United lads, like Rio Ferdinand, Patrice Evra, Nani, or Anderson...", commented the Portuguese forward.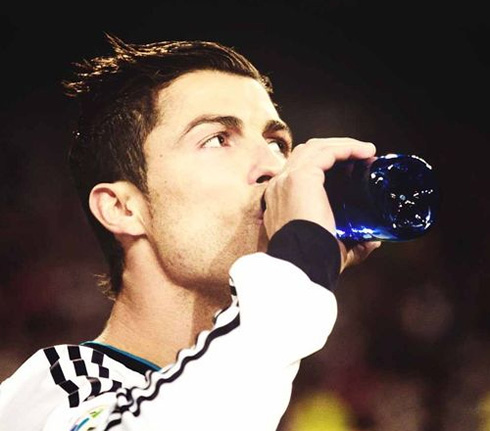 Cristiano Ronaldo: "My friends in Manchester United have been joking with me ever since we got to know the draw. It will be awesome to meet them again on the pitch, even though I realize the game will be far from easy... Manchester United is the best team in England, a really strong side and every year they manage to win titles...", noted the former Man Utd winger.
As for Sir Alex Ferguson, whom Cristiano Ronaldo holds in high esteem, the Portuguese player knows the Scottish's experience will be important for the English side, but remembered that Real Madrid also counts with a top-level coach on their side, since it's José Mourinho who is commanding the troops from the Spanish capital club.
Ronaldo: "Manchester United have a fantastic coach with Sir Alex Ferguson on the bench, I'm perfectly aware of that. But so do we, since we got José Mourinho! And he's my coach now, so I obviously expect him to win this particular head-to-head rivalry. It's not fair to say who is the best between the two, because it would be like comparing a Ferrari and a Porsche!", claimed the Real Madrid forward, who curiously used the same argument he had already pulled off in 2011, when he was asked to compare himself and Barcelona's Lionel Messi.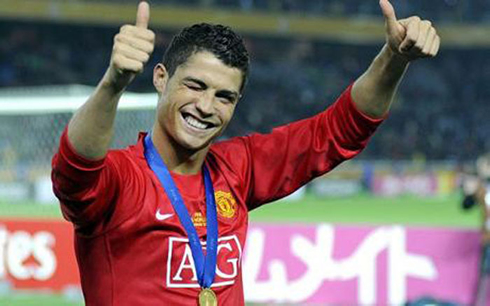 Cristiano Ronaldo next game for Real Madrid will be against Sevilla, for the Spanish League "La Liga", on February 9, 2013. However, before that Ronaldo will still play for Portugal against Ecuador, in an international friendly scheduled for this Wednesday. You can watch Juventus live stream, Portugal vs Ecuador, Spain vs Uruguay, England vs Brazil and France vs Germany, all matches provided from our football live section.
Real Madrid next game:
Real Madrid vs Sevilla kick-off time (09-02-2013):
Jakarta (Indonesia) | GMT+8: 04:00
Spain (Madrid) | GMT+2: 22:00
Portugal and England (Lisbon/London) | GMT+1: 21:00
Rio de Janeiro (Brazil) | GMT-1: 19:00
New York (United States) | GMT-4: 16:00
Los Angeles (United States) | GMT-7: 13:00
Beijing (China) | GMT-7: 13:00
Sources: ronaldo7.net / thesun.co.uk / thesportreview.com / teamtalk.com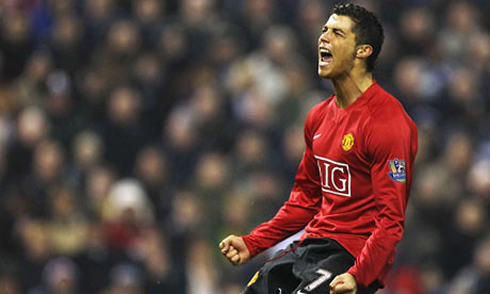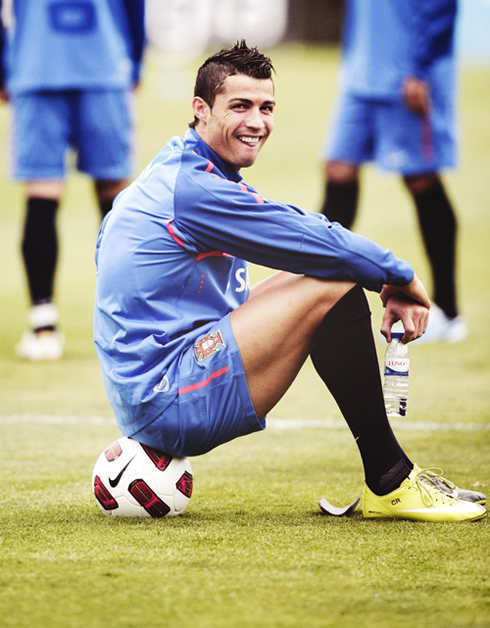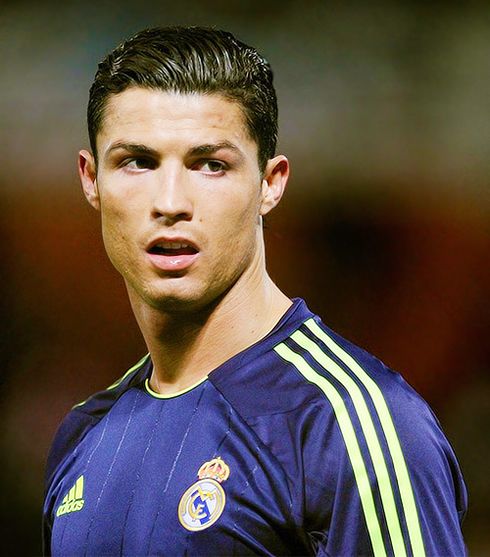 comments powered by