20.10.2012 » Real Madrid 2-0 Celta de Vigo. Uninspired Madrid proved to be enough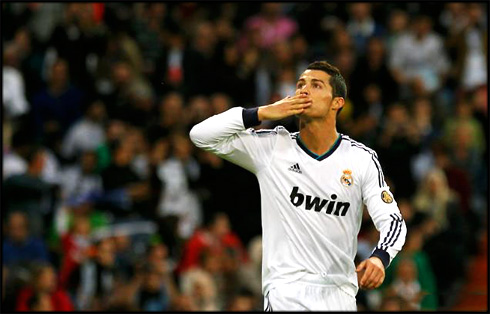 The chase in La Liga continues as Real Madrid took another 3 points after beating Celta de Vigo by 2-0, at the Santiago Bernbabéu. It has been a game far from being exciting, but the Merengues did their job and assured that at least they aren't going to lose track to Barcelona, who defeated Deportivo de la Coruña by 5-4 in an thrilling match at the Riazor.


We've seen a lot better performances from Real Madrid in the past, but the Merengues minimum services ended up being enough to get past Celta de Vigo, with a 2-0 final result on the scoreline. Gonzalo Higuaín opened the hostilities near the 10th minute of the first half and Cristiano Ronaldo sealed the deal after the half-time, by converting a penalty-kick that was awarded due to a foul on Mesut Ozil. With this goal, Ronaldo reaches his 15th of the season and is now behind Barça's Lionel Messi (11 goals) in La Liga top goalscorers standings with 9 goals, but still in front of Atletico Madrid's Radamel Falcao (8 goals).
Cristiano Ronaldo game photos in Real Madrid vs Celta de Vigo
Real Madrid 2-0 Celta de Vigo goals and highlights:
Real Madrid went for this game with several conditionalities, particularly on their defensive line. Marcelo picked up an injury in mid-week, while training with the Brazilian National Team, just like Fábio Coentrão with Portugal and Arbeloa with Spain. Mourinho was therefore forced to make some changes, switching Sergio Ramos to right full-back, placing Varane side by side with Pepe on the center of the defense and picking Essien to play as left full back. With so many changes implemented on the defense, Real Madrid and Iker Casillas curiously managed to keep a clean sheet, which was actually the 3rd time they managed to do so this season.
The first goal appeared early in the game, with roughly 10 minutes played and in a period where Real Madrid was already starting to create several chances to score the opener. Gonzalo Higuaín picked up the ball on the left attacking side and took on a defender as he attempted to go down the line to cross the ball to the far post. The Argentinian's cross was fortunate enough to chip Celta de Vigo's goalkeeper and ended up passing the goal line for everyone's surprise. The goal was lucky indeed, but the Merengues were the only side at that stage to have made any efforts towards scoring.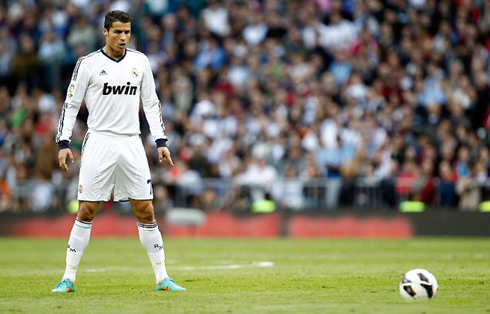 The game suddenly slowed down and truth has to be said that Celta de Vigo never appeared to be capable of creating many problems into Real Madrid's new back four line. Half-time arrived without any further changes on the scoreboard and José Mourinho tried to revive his side for the 2nd period, replacing the starter Kaká with the always dynamic Argentinian winger, Angel di María. Things would get slightly better for Real Madrid, but the team kept failing too many passes and most of the dangerous attacking plays ended up wasted prematurely.
With 66 minutes on the clock, Mesut Ozil dribbled Celta de Vigo's defender Cabral with class and got charged on his back as he was turning to face his opponents' goal. The Spanish referee Clos Gómez, didn't hesitate too much and immediatly pointed to the spot, just before showing the yellow card to Cabral. As usual, Cristiano Ronaldo was called to take the penalty and calmly picked Álvarez's right side, giving the goalkeeper no chance at all to even get near the ball if he had guessed the right side.
Ronaldo's goal set the final at 2-0 and alllows Real Madrid to keep chasing Barcelona and Atletico Madrid at the top of the league. As for CR7, he added another to his tally (15 in all competitions; 9 in La Liga), allowing him to reach 2nd place on La Liga's top goalscorers, in front of Falcao for now and 2 goals behind Messi (11 goals), who netted an hat-trick against Deportivo de la Coruña this Saturday. Real Madrid will now face German champions Borussia Dortmund for another fixture of the UEFA Champions League group stage and a victory will most likely avoid any future upset in regard to getting through into the knock-out stage.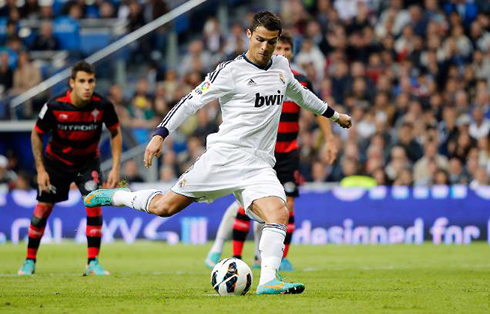 Real Madrid line-up vs Celta de Vigo:
Goalkeeper: Iker Casillas
Defenders: Sergio Ramos, Pepe, Varane, Essien
Midfielders: Xabi Alonso, Modric, Ozil
Attackers: Kaká, Cristiano Ronaldo and Gonzalo Higuaín

Match stats provided by www.ronaldo7.net

2

Goals

0

-

Shots

-

-

Shots on goal

-

-

Corner kicks

-

-

Fouls commited

-

-

Yellow cards

-

-

Red cards

-

-

Ball possession

-
Cristiano Ronaldo next game for Real Madrid is against Borussia Dortmund, for the UEFA Champions League, this Wednesday (24-10-2012). In the meanwhile, you can watch Lille vs Bayern Munich, Real Sociedad vs Atletico Madrid, Sunderland vs Newcastle and QPR vs Everton, all matches provided from our soccer live section.
Real Madrid next game:
Borussia Dortmund vs Real Madrid kick-off time (24-10-2012):
Jakarta (Indonesia) | GMT+8: 02:45
Spain (Madrid) | GMT+2: 20:45
Portugal and England (Lisbon/London) | GMT+1: 19:45
Rio de Janeiro (Brazil) | GMT-1: 17:45
New York (United States) | GMT-4: 14:45
Los Angeles (United States) | GMT-7: 11:45
Beijing (China) | GMT-7: 11:45
Sources: ronaldo7.net / goal.com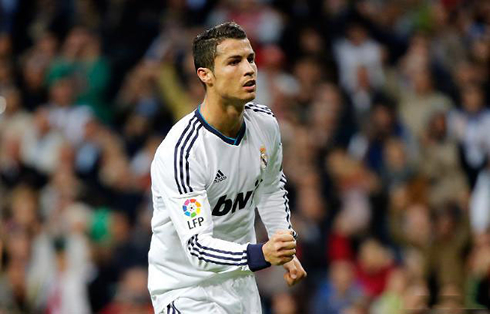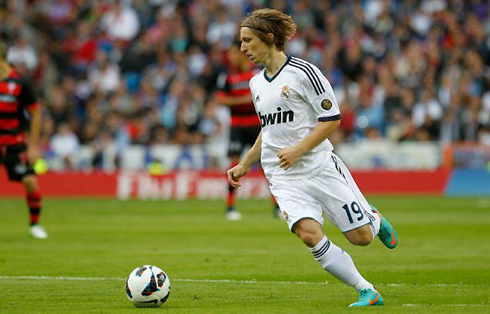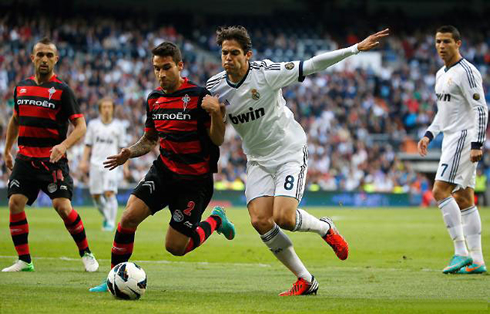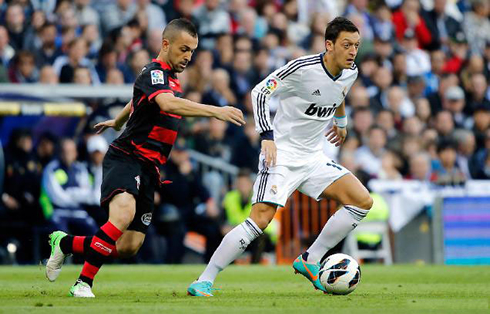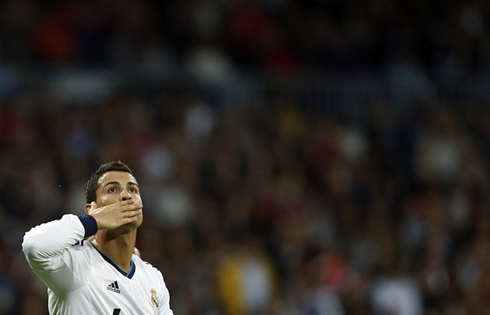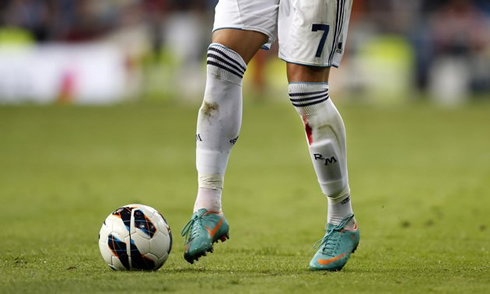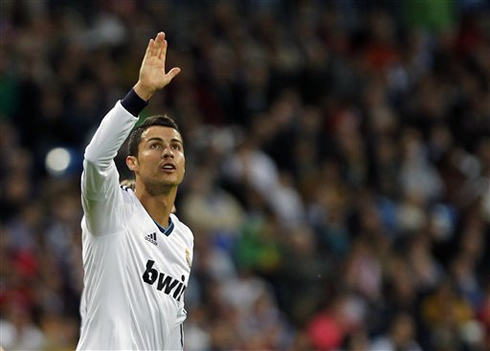 comments powered by