07.10.2012 » Barcelona 2-2 Real Madrid. Ronaldo and Messi showcase brilliance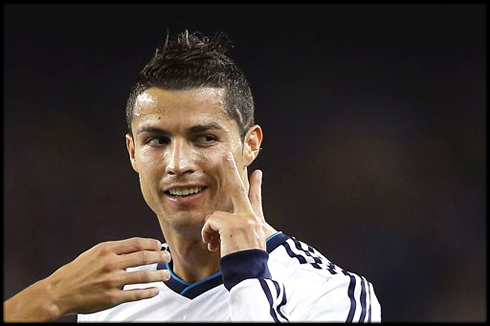 The race remains open in La Liga, after Barcelona and Real Madrid tied at two goals last night at the Camp Nou. Cristiano Ronaldo and Lionel Messi presented their arguments for the next FIFA Balon d'Or award, as they both scored a brace in hopes of leading their teams to victory. The two sides will remain separate by a 8 points gap in the Spanish League standings, with the competition now set to return to active in about two weeks.


The World stopped this Sunday night, as Barcelona and Real Madrid clashed for another Clasico in La Liga, this time at the Camp Nou. Barça knew they had some sort of a match-point in their hands, as a victory would put the Merengues 11 points away in the league. In the other hand, José Mourinho's men went ahead to this match in great form and looking forward to cause a home upset to their biggest rivals. The final result was a 2-2 draw and the certainty that the league title decision is far from being delivered in anticipation. Cristiano Ronaldo and Lionel Messi were once again the main stars of this Clasico with two goals each, confirming to the World that we're all witnessing one of the greatest football players rivalry of all time. The Portuguese forward, who celebrated an impressive amount of 8 goals in the last 3 games played over the last 7 days, has also broken another record last night, as he became the first player to have ever scored in 6 "Clasicos" in a row.
Cristiano Ronaldo game photos in Barcelona vs Real Madrid
Barcelona 2-2 Real Madrid goals and highlights:
Words are starting to be scarce when it comes to praise Cristiano Ronaldo and Lionel Messi. The two super stars don't seem to be interested in slowing down at all, as they keep putting out numbers that truly challenge and defy the biggest legends that have played this game in the past. This rivalry will most likely go down as the biggest one this sport has ever had to offer and sometimes we just have to be grateful for having the opportunity to watch these two players playing at their prime against each other, season after season.
Without wanting to disrespect or neglect the quality of the remaining players on the pitch at this game, beyond the magnitude of a classic Barcelona vs Real Madrid, or a political clash between Cataluna and Spain, last night has also been much about Ronaldo vs Messi and the chance for one of them to put out a final statement in terms of who deserves to win the next FIFA Balon d'Or. Following the tie in the result, it's also fair to say that at this stage, the two candidates remain pretty much levelled on that particular fight.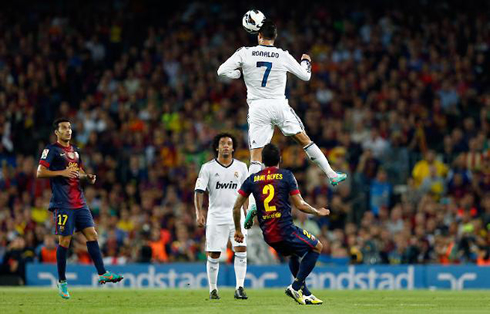 The Merengues stepped up to the Camp Nou without showing any signs of fear or intimidation upon an effervescent crowd. They showed personality and got rewarded with the opener near the 23rd minute of the game, in a beautiful play where several players combined perfectly just before the ball got delivered to Cristiano Ronaldo. The Portuguese forward was quick to reposition himself when he saw Karim Benzema preparing to pass him the ball and then just striked it with his left foot, sending it through Victor Valdés to make it 0-1 for the visitors side. A well deserved lead, but as everyone knew at that point, the game was still far from being settled...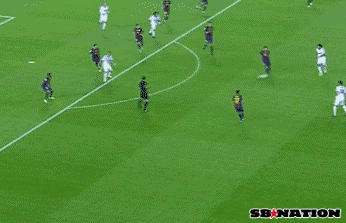 Two minutes later, Karim Benzema and Angel di María got really close to extend the lead, with the Frenchman still hitting the post and the Argentinian missing the target after picking up the rebound. It was still too early in the game to say that a goal there could have sealed the deal, but it would have probably changed the story of the game and allowed Real Madrid to hold the lead until half-time. There's an old saying in football stating: "When you don't score a goal in a high level match, you end up conceding one". It couldn't fit best to describe what happened next...
Pepe and Sergio Ramos teamed up on Real Madrid's defense as they have done for numerous occasions in the past. If there's one player in the Merengues' back four who has accustomed us to regular top-notch performances, that player would have to be Pepe above anyone else. However, last night the Portuguese made a crucial mistake when he decided to jump towards a ball that bounced inside Real Madrid's penalty area, missing the timing of his jump and allowing Lionel Messi to find himself with the ball on his feet just 4 meters away from the goal line. The Argentinian didn't have any problems in finishing it and pushed the ball into the back of the net, equalizing the game at 1-1.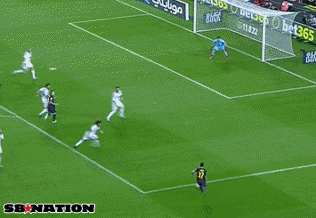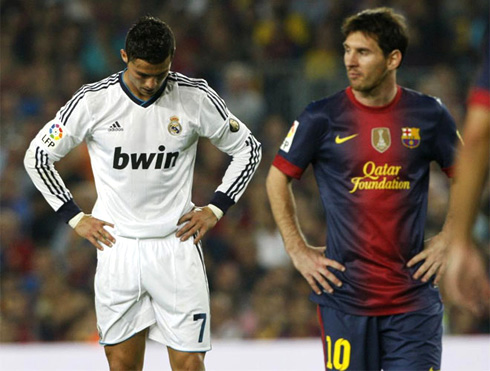 The tie dragged on until the half-time, as another exciting Clasico was starting to unfold to its end. Real Madrid restarted the match pressing high as they had done during a big period of the first half, but Barcelona's game had also improved significantly, with the ball moving around with more flow now. Near the 61st minute, the Blaugrana's top goalscorer of all time stepped up in the game through an impressively taken free-kick and beat Iker Casillas for the second time on the night. A curled shot towards the Spanish goalkeeper's left post proved to enough to put Barça on the lead and create a huge pressure factor in Real Madrid, since from the Merengues perspective, losing the 3 points in this game would be almost as saying goodbye to their La Liga's aspirations.

On the 65th minute of the game, Cristiano Ronaldo attempted to score after a long cross sent from a corner-kick, by making an acrobatic bicycle kick. The pass was simply too strong and too high and the Portuguese player not only failed to make contact with the ball, as he also felt over his own left shoulder and immediatly appeared to start struggling with pain. The injury shouldn't be anything serious, even though suspicions of a small concussion started coming up shortly after the end of the match. There should be an update on Ronaldo's injury condition tomorrow, after a few more medical exams are undertaken...
Amazingly, Real Madrid's answer to Lionel Messi's wonder goal came one minute after Ronaldo picked up that small injury and the Portuguese forward's preservence and battling spirit in denying to be assisted in order to remain on the pitch, granted his side with a valuable reward moments after. Everything got levelled up again near the 66th minute, in a great pass from Mesut Ozil into the back of Barcelona's defense, where a supersonic Ronaldo came up to pick the ball and beat Victor Valdés without a glimpse of hesitation. Despite being clearly limitated in moving his arm, the Portuguese star proved once again his true colors and professionalism, carrying Real Madrid on his shoulders (or should we say in a single shoulder) and making a statement to the World about his merits to win the next FIFA Balon d'Or award, an accolade that will be decided in January 2013.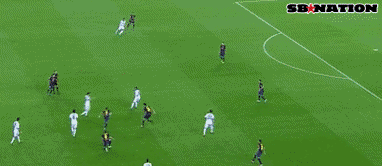 The result wouldn't suffer any further change until the end, as Real Madrid and Barcelona splitted points in what has been another highly entertaining "Clasico". The next clash between the two sides in La Liga is scheduled for March 2013 and for those thinking about going to the Bernabéu next year, you should that you can book your Real Madrid tickets for La Liga and the Champions League at tickets-madrid.com. We're now in fact months away from watching another head-to-head between Cristiano Ronaldo and Lionel Messi, but if there was a year where it would make sense to have two FIFA Balon d'Ors available to deliver, then this would probably be the one...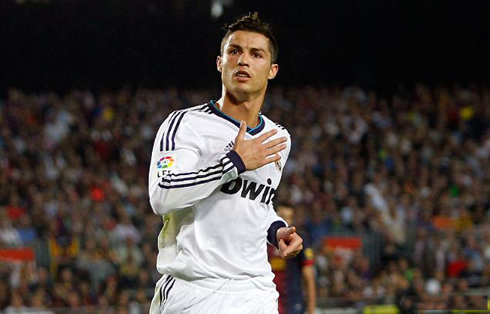 Real Madrid line-up vs Barcelona:
Goalkeeper: Iker Casillas
Defenders: Marcelo, Pepe, Sergio Ramos, Arbeloa
Midfielders: Xabi Alonso, Khedira, Ozil
Attackers: Di María, Cristiano Ronaldo and Benzema

Match stats provided by www.ronaldo7.net

2

Goals

2

10

Shots

10

2

Shots on goal

3

7

Corner kicks

2

17

Fouls commited

16

2

Yellow cards

4

0

Red cards

0

69%

Ball possession

31%
Cristiano Ronaldo's next game will be for Portugal and against Russia, for the World Cup 2014 qualification stage, next Friday (12-10-2012). You can watch Juventus live stream, Russia vs Portugal, Belarus vs Spain, England vs San Marino and Ireland vs Germany, all matches provided from our football live streams section.
Portugal next game:
Russia vs Portugal kick-off time (12-10-2012):
Jakarta (Indonesia) | GMT+8: 02:45
Spain (Madrid) | GMT+2: 20:45
Portugal and England (Lisbon/London) | GMT+1: 19:45
Rio de Janeiro (Brazil) | GMT-1: 17:45
New York (United States) | GMT-4: 14:45
Los Angeles (United States) | GMT-7: 11:45
Beijing (China) | GMT-7: 11:45
Sources: ronaldo7.net / realmadrid.com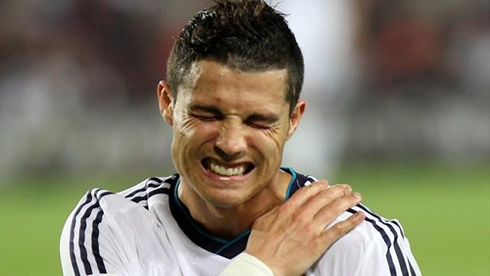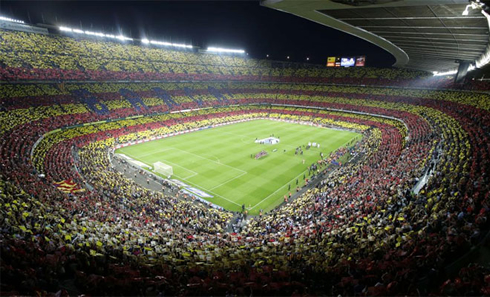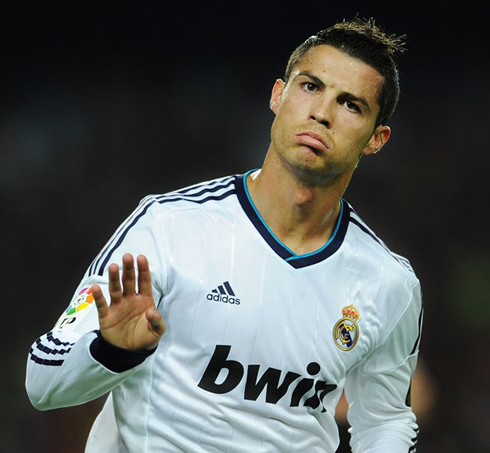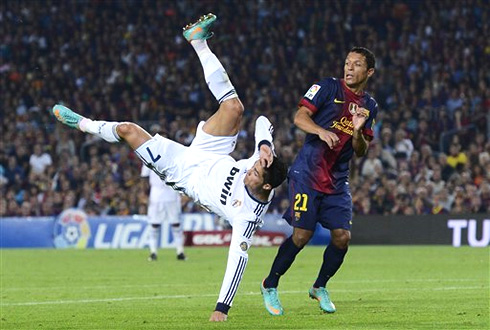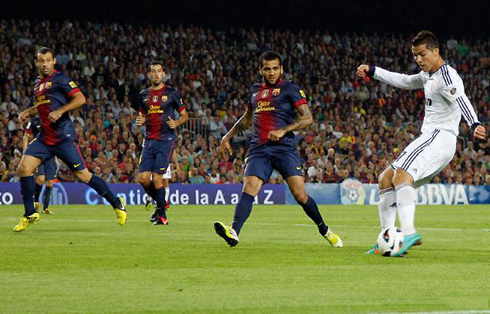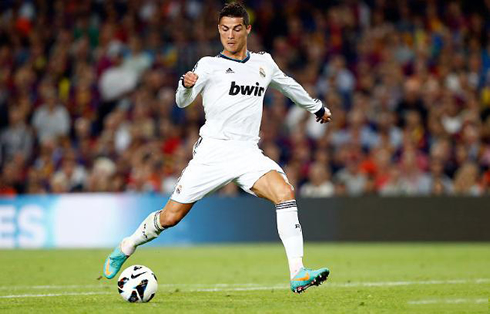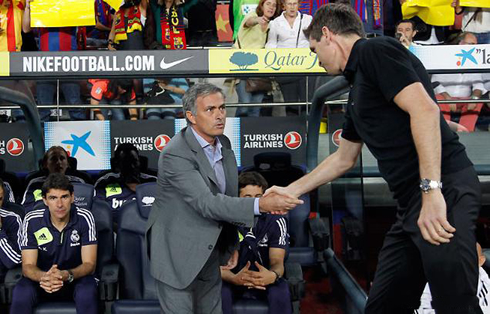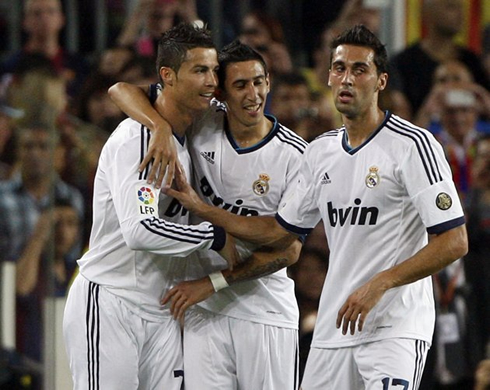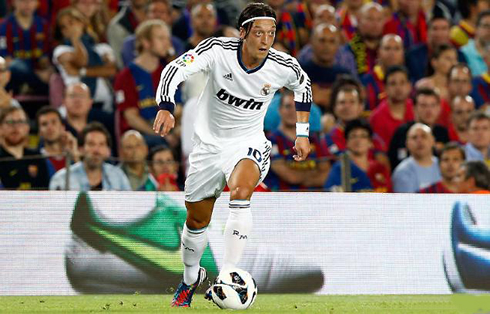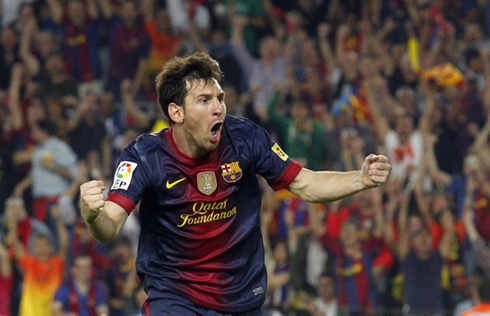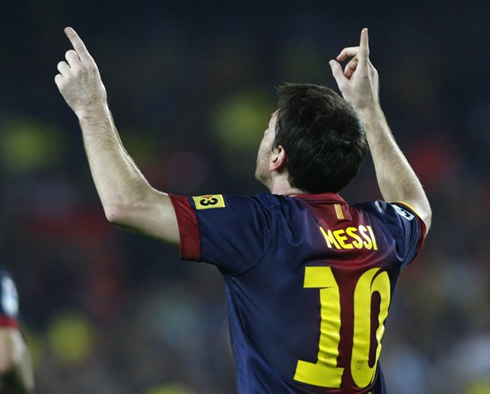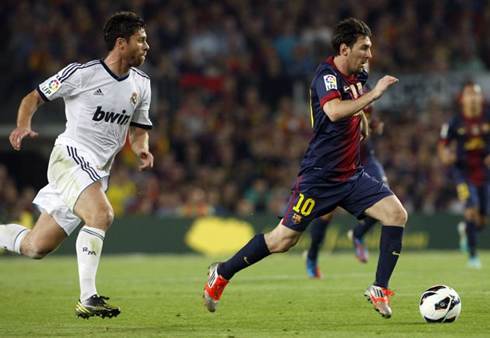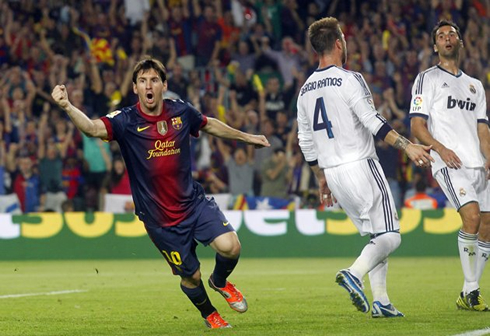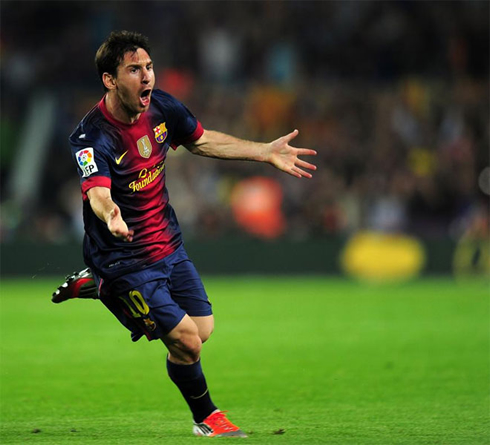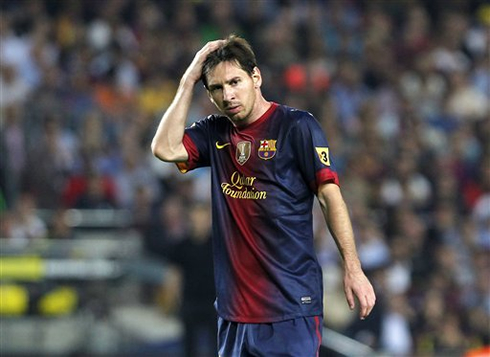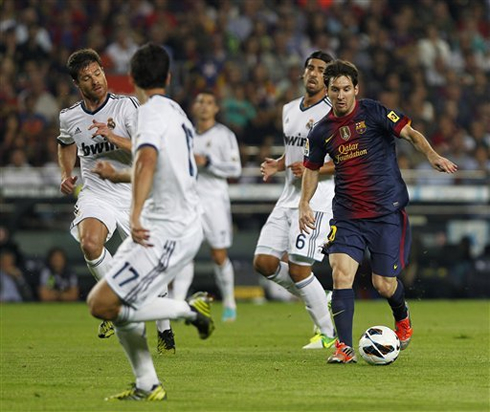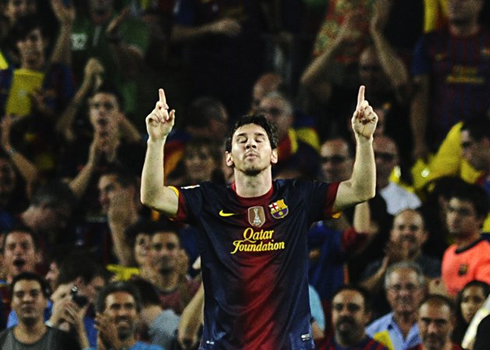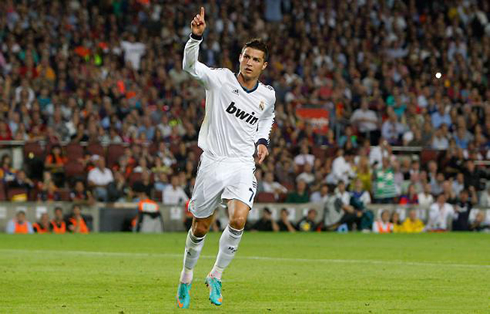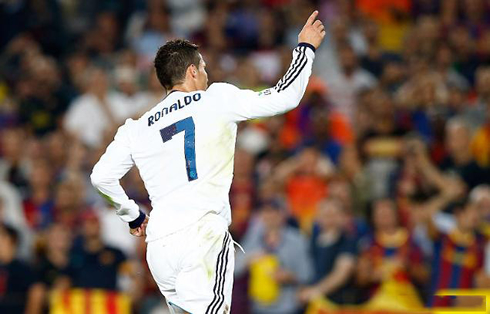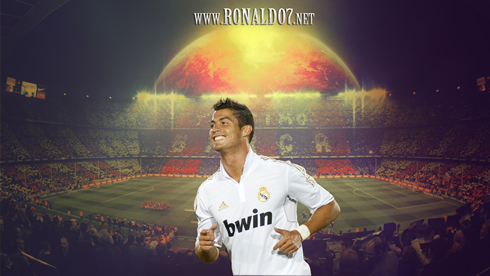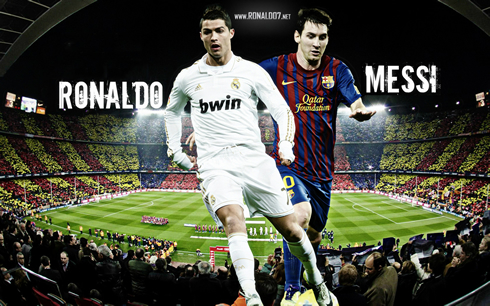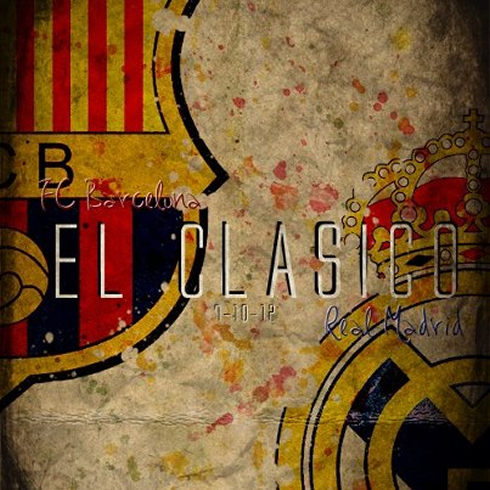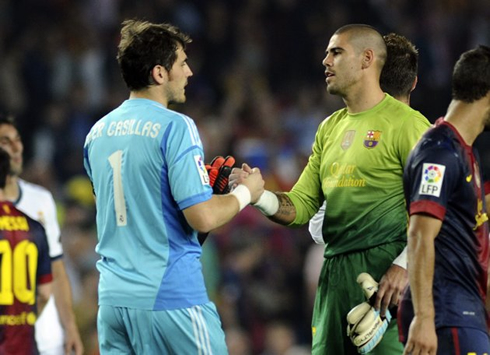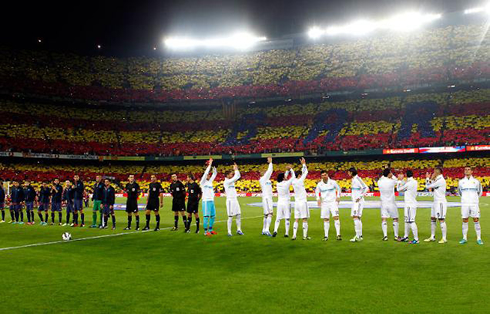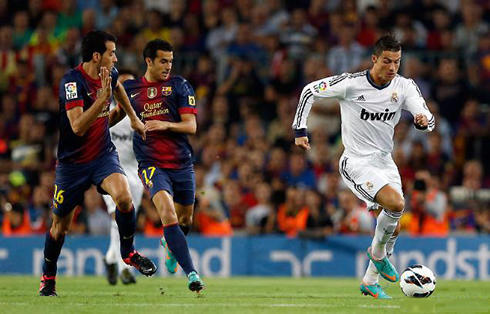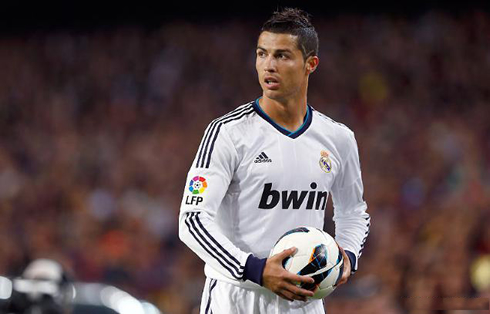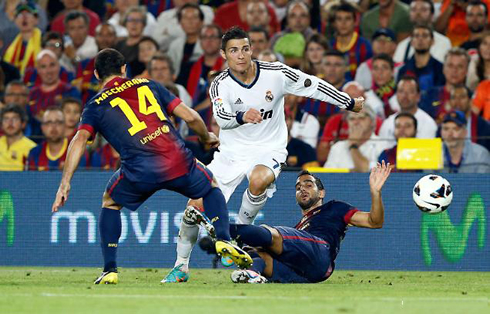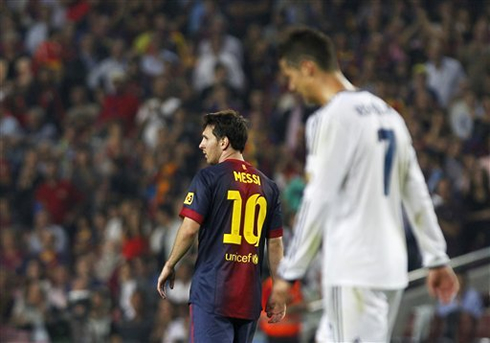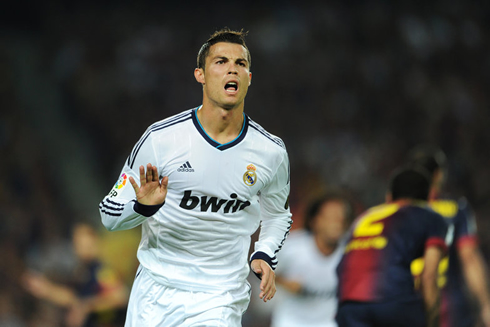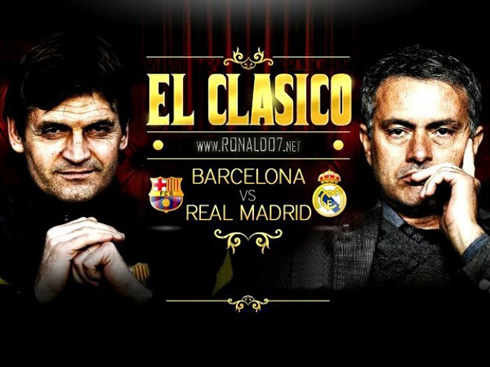 comments powered by