21.09.2012 » Yaya Touré: "Cristiano Ronaldo can run over any defender in his path"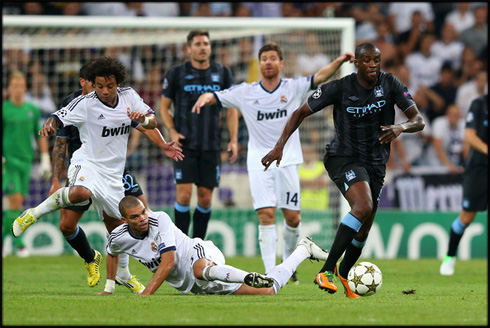 Last Tuesday night game between Real Madrid and Manchester City is still in the memory of many football fans, not only because of the thrilling ending, but also due to the way that last half an hour was played at an high intensity level. The Citizen midfielder Yaya Touré has been a key element in City's good display at the Santiago Bernabéu and has stated in public that Cristiano Ronaldo has a special ability to take on any defender that stands in front of him, as well as decide the fate of this kind of games.


Yaya Touré certainly had an impact on Manchester City's debut at the UEFA Champions League against Real Madrid, as he dominated midfield throughout most of the game, in an impressive and imposing way. City ended losing the game at the Bernabéu by 3-2, thanks to that late stunning goal from Cristiano Ronaldo, who dribbled Zabaleta just before striking the ball into the back of the net. In Yaya Touré's view, the Portuguese star has something unique in him, that somehow allows him to run through any defender that he plays against. But the former Barcelona midfielder wasn't the only one addressing compliments to the Real Madrid forward, as even the Manchester City captain, Vincent Kompany, also had a few kind words in respect to Cristiano Ronaldo's performance last Tuesday night.
Cristiano Ronaldo - All actions in Real Madrid vs Manchester City: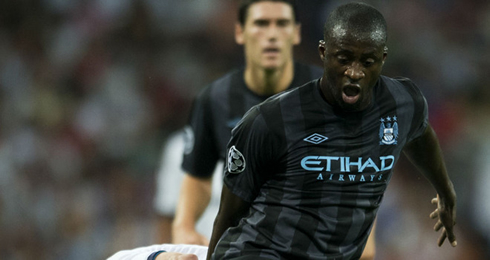 Since Yaya Touré joined Manchester City in 2010, he has already scored a total of 14 goals, just one less compared to the period between 2003 and 2010, where has played for Metalurh Donetsk (Ukraine), Olympiacos (Greece), Monaco (France) and Barcelona (Spain, 2007-2010). He has seen his influence growing over the last years and currently, he is clearly one of the most important players from a side who has been crowned English champions last season. When talking to the British newspaper "The Sun", the 29-years old left a few remarks about the clash between Real Madrid and Manchester City, where he lauded Cristiano Ronaldo's qualities and performance at this week's Champions League kickoff.
Yaya Touré: "It's pretty obvious that Cristiano Ronaldo made the difference last Tuesday night. If he hadn't play, it would have been a totally different game. When he is on the pitch, he poses a constant threat to the opposing side. Whenever he has the ball on his feet, we have to step backwards because he's one of those players who can run through you...", noted the Ivorian midfielder, probably still remembering that last minute play where Ronaldo left behind Zabaleta before beating Joe Hart with a strong and deep shot.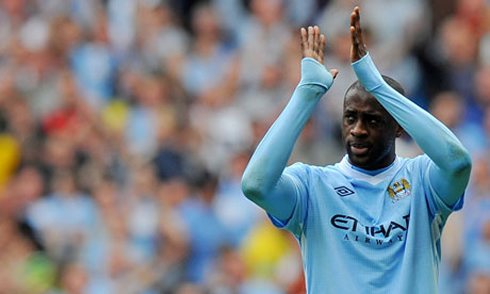 In theory, Real Madrid and Barcelona seem to remain one level above the competition in Europe and there seems to be a general consensus on why that happens, which goes by the combination of two names, Messi and Ronaldo.
Touré: "The reason why most of the people look at Real Madrid and Barcelona as the best teams in the World is probably because of those special players they have, as it is the case of Lionel Messi and Cristiano Ronaldo", said the Manchester City midfielder, who has been Lionel Messi's teammate in Barcelona during 3 seasons (2007-2010). Touré also confessed to be a bit surprised about the intensity of the game presented in the Bernabéu, but outlined that City has learned another positive lesson, that will surely help them in the future.
Touré: "This game wasn't like any other group stage matches that I've played in the past. It was played more like if it was a Champions League quarter-finals or a semi-finals. It has been an amazing match and a good test for us to see at what level we are right now. I think it was clear to everyone that Manchester City keeps improving and learning..."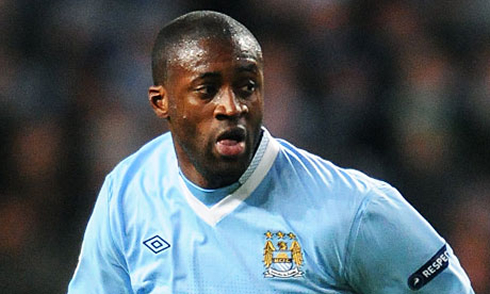 But Touré wasn't the only player looking back at this Tuesday's game and reviewing what happened. Earlier this week, Manchester City's captain Vincent Kompany also granted a few statements and just like his teammate, he was keen to admire what Cristiano Ronaldo brings up to the game.
Kompany: "There are not many players in the World who can do what Ronaldo did against us, but unfortunately he stepped up and made the difference. We were hoping for that moment not to take place, but there's not much we can do when he strikes the ball in that way. He has been too quick and when we get into position, it's already too late...", noted the Belgian defender.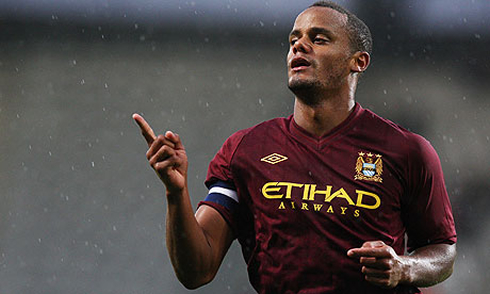 Cristiano Ronaldo's next game will be an away game between Real Madrid and Rayo Vallecano, next Sunday (23-09-2012). You can watch Juventus live stream, Rayo Vallecano vs Real Madrid, Barcelona vs Granada, Liverpool vs Manchester City and Chelsea vs Stoke City, all matches provided from our football live streams section.
Rayo Vallecano vs Real Madrid kick-off time (23-09-2012):
Jakarta (Indonesia) | GMT+8: 03:30
Spain (Madrid) | GMT+2: 21:30
Portugal and England (Lisbon/London) | GMT+1: 20:30
Rio de Janeiro (Brazil) | GMT-1: 18:30
New York (United States) | GMT-4: 15:30
Los Angeles (United States) | GMT-7: 12:30
Beijing (China) | GMT-7: 12:30
Sources: ronaldo7.net / marca.com / sportsmole.co.uk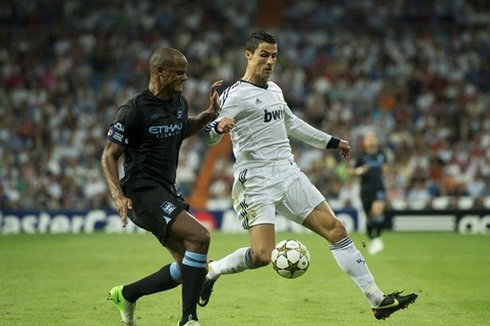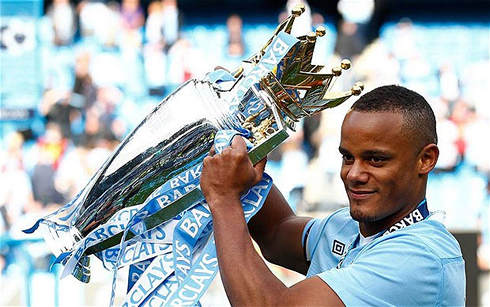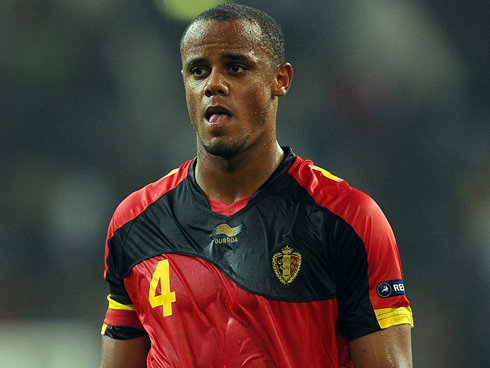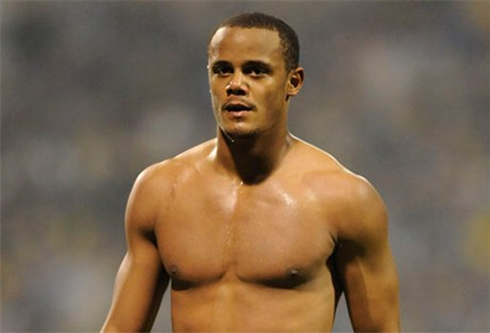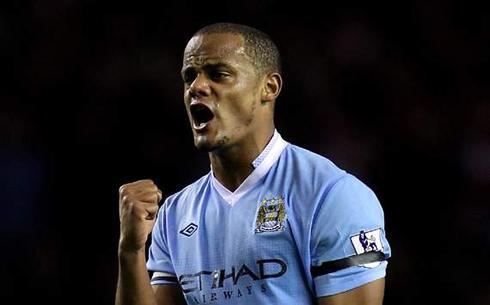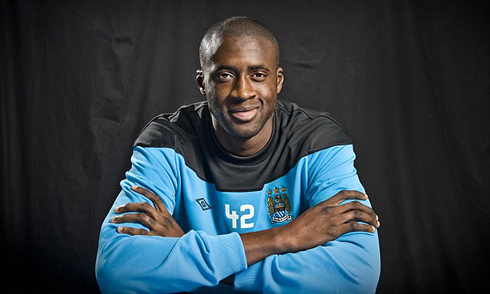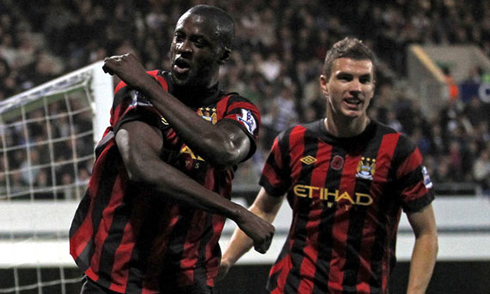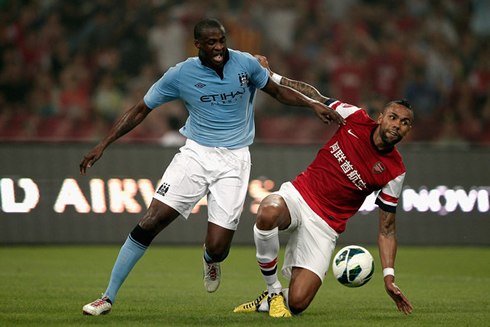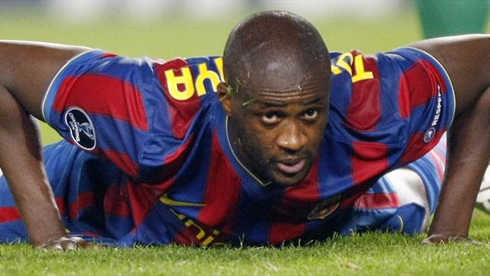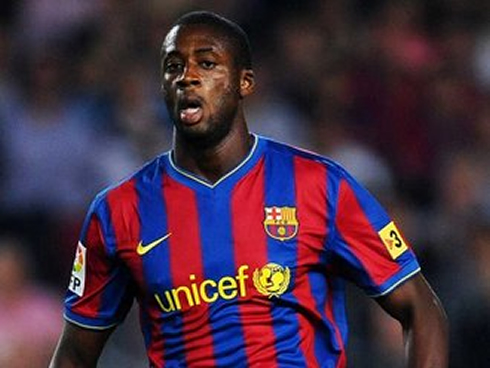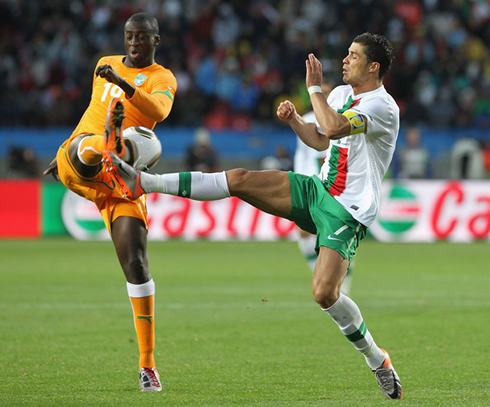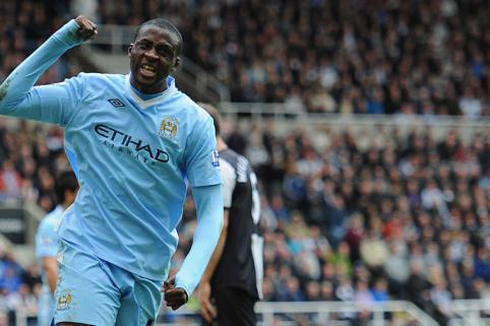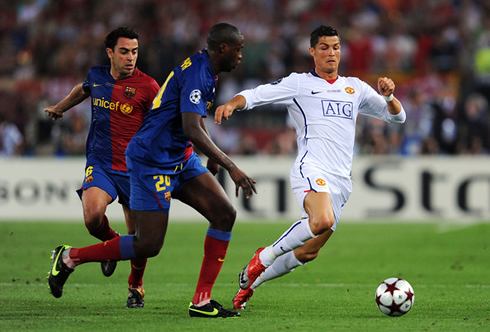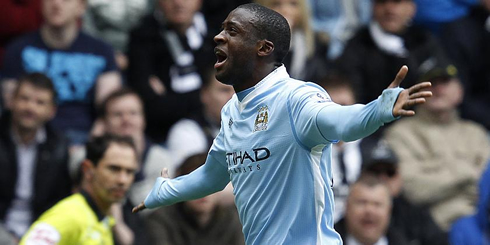 comments powered by