07.09.2012 » Luxembourg 1-2 Portugal. Minimum services avoided a big upset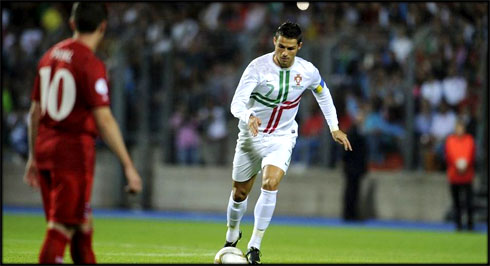 When a game between Luxembourg and Portugal is about to take place, we're usually upon a match-up where the only challenge is to know for how much goals does the Portuguese Team beat Luxembourg. That wasn't the case last night, as Paulo Bento's men even started trailing by one, early in the first half. However, with Cristiano Ronaldo and Hélder Postiga goals, Portugal turned things in their favor and pulled off the first 3 points at their debut for the FIFA 2014 World Cup qualification stage.


Portugal kicked off their campaign for the FIFA 2014 World Cup qualification stage, with a 1-2 win against Luxembourg, in a game where difficulties turned out to be a lot bigger than what was initially expected. The opener was surprisingly obtained by Luxembourg still before the first 15 minutes, but Portugal responded by Cristiano Ronaldo, who scored the equalizer deep in the first half, with 28 minutes played. The Portuguese National Team were far from impressing, but even playing in such a low level they managed to take the lead shortly after the break, this time from a good finish by Real Zaragoza's forward, Hélder Postiga. The 3 points were indeed the most important thing to get out from this match and Portugal can now turn their attentions to next Tuesday's game against Azerbeijan, also counting for the FIFA 2014 World Cup qualification stage, a tournament that will be held in Brazil, roughly 2 years from now.
Cristiano Ronaldo game photos in Luxembourg vs Portugal
Luxembourg 1-2 Portugal goals and highlights:
Portugal started the game in a very slow pace, allowing Luxembourg to efficiently block the Portuguese attacking attempts and occasionally also threaten through counter-attacks. With less than a quart of an hour played, everyone was caught on surprise after Daniel da Mota, a Luxembourg attacking midfielder who ironically has Portuguese descent, scored a great goal. Rui Patrício could have nothing else but to throw himself in the air, as the shot was very accurate and entered precisely near the goalkeeper's left post.
Having in mind that only the group winner will immediatly assure a presence in the 2014 FIFA World Cup in Brazil, Portugal should be perfectly aware that dropping points in a qualification kickoff against such a weak side such as Luxembourg, can turn out to have a devastating result in a later stage.
Despite being on the center of all controversy throughout the entire week, Cristiano Ronaldo has proven once again that he remains a key player, no matter what how happy or unhappy he may feel with his own life. The Real Madrid forward started pointing the way to victory in the 28th minute of the game, as he finished with class a pass from F.C. Porto midielder, João Moutinho. Ronaldo's shot still hit the post before going in, but that didn't seem to upset him as he clearly celebrated the goal with passion, something which he hasn't done recently for Real Madrid.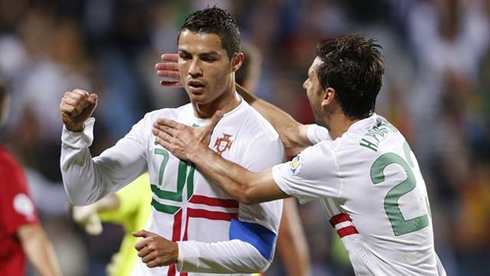 More than an hour was still left to be played, as Portugal kept dominating but not creating as many goalscoring chances as they would probably wish. The half-time arrived with the equaliser still on the scoreline, but it didn't took too long for Paulo Bento's men to take the lead in this game. It was João Moutinho who stepped up once again, as he spotted Hélder Postiga unmarked in Luxembourg's area and lobbed him the ball. The Portuguese forward then controlled the ball with an unusual header touch, and finished brilliantly after doing a 360º turn and striking with his right foot. Once in the lead, the Portuguese Team would never allow Luxembourg to comeback to discuss the game and assured that these 3 points wouldn't slip away for sure.
Russia also won their game against Northen Ireland and are now tied with Portugal in the 1st place, on Group F. Ronaldo and his teammates will head back to Portugal this Saturday, where they are expected to host Azerbaijan next Tuesday, in a game that can allow Paulo Bento's men to get another important victory in their road to the FIFA's 2014 World Cup.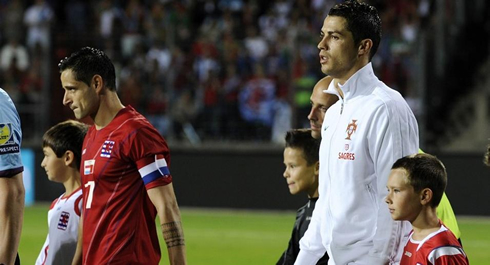 Portugal line-up vs Luxembourg:
Goalkeeper: Rui Patrício
Defenders: João Pereira, Pepe, Bruno Alves, Fábio Coentrão
Midfielders: Miguel Veloso, Raúl Meireles, João Moutinho
Attackers: Nani, Cristiano Ronaldo and Hélder Postiga

Match stats provided by www.ronaldo7.net

1

Goals

2

-

Shots

-

-

Shots on goal

-

-

Corner kicks

-

-

Fouls commited

-

-

Yellow cards

-

-

Red cards

-

-

Ball possession

-
Cristiano Ronaldo's next game will be for Portugal and against Azerbeijan. The FIFA 2014 World Cup in Brazil is still far away, but it's important to extend the winning streak in order to avoid surprises when the time comes. This Tuesday (11-09-2012), you can watch Portugal vs Azerbaijan, Georgia vs Spain, Denmark vs Czech Republic and Austria vs Germany, all matches provided from our football live streams section.
Sources: ronaldo7.net / fifa.com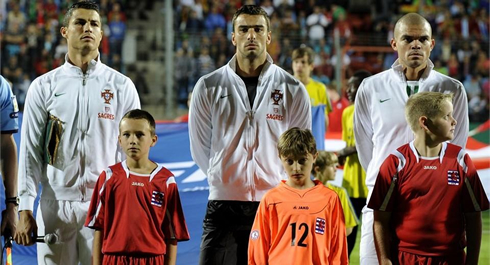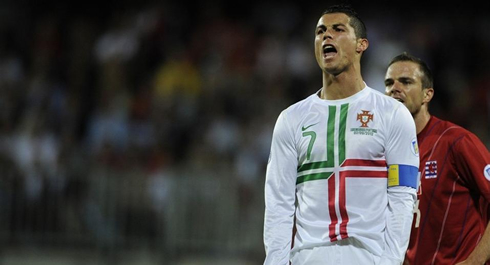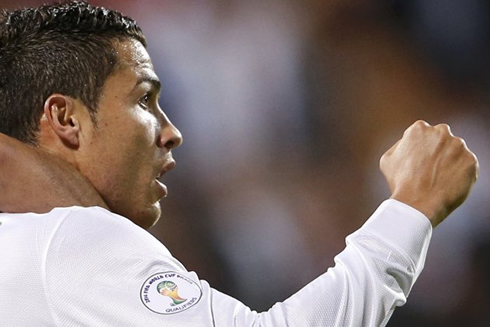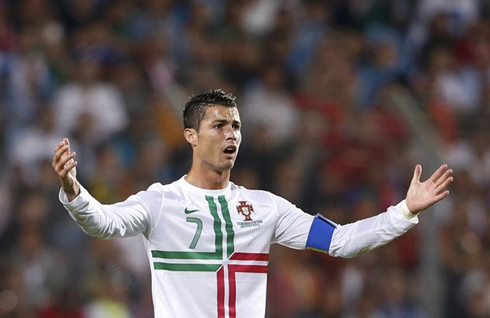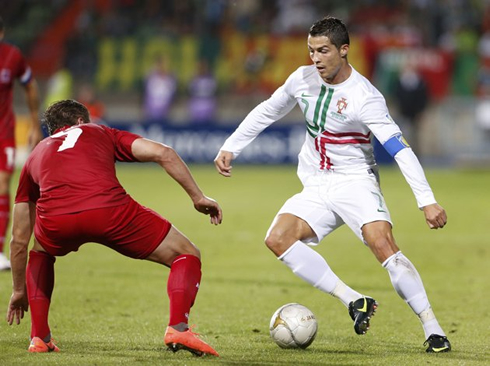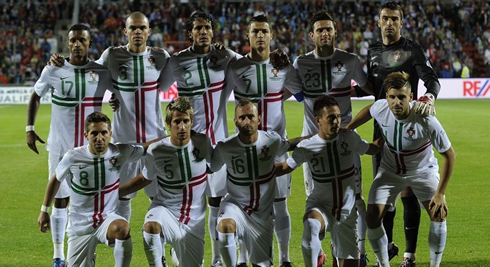 comments powered by