02.09.2012 » Real Madrid 3-0 Granada. Ronaldo gets a brace but leaves injured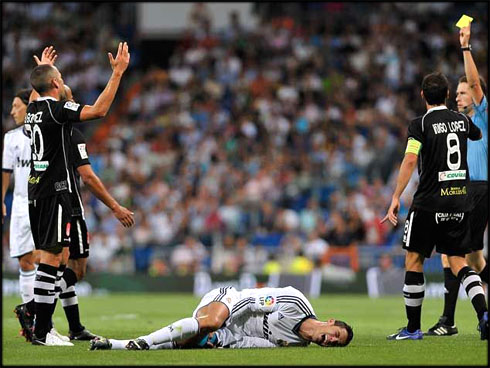 There was no more room for mistakes this Sunday night at the Santiago Bernabéu, as Real Madrid were desperate to get their first win in the Spanish League. Cristiano Ronaldo with a brace and Gonzalo Higuaín with a late goal, gave the Merengues the first 3 points of the season, in a game not very well played at all. Cristiano Ronaldo left the pitch on the 64th minute, after picking up a small injury that hopefully won't sideline him from the Portuguese National Team game, scheduled for next week.


The long awaited win in the Spanish League has finally arrived at the Santiago Bernabéu, in a 3-0 home victory that Real Madrid pulled off against a weak Granada side. Cristiano Ronaldo got his first goals in this season's La Liga, after having scored the opener and the second goal of his team, but it was Higuaín who sealed the deal, already inside the last quarter of the match. However, it wasn't all smiles at the Bernabéu and Cristiano Ronaldo seems to have picked an injury near the 60th minute of the game, which ended leading to his substitution less than 5 minutes later. With a Portuguese National Team fixture scheduled for next Friday against Luxembourg, there should be enough time for CR7 to recover in time to play, but there will surely be more news on Ronaldo's physical condition over the upcoming days.
Cristiano Ronaldo game photos in Real Madrid vs Granada
Real Madrid 3-0 Granada goals and highlights:
Real Madrid failed to impose a very fast rhythm at this Sunday night's game, as it has been usual since the beginning of this season. The truth is Granada never seemed to require too much effort to be beaten and the Merengues did what was enough to get off with the 3 points and the first win in this year's La Liga. Luka Modric's debuted as a starter in Real Madrid, but it was Cristiano Ronaldo who shined the most, scoring the first two goals of the match, precisely his 150th and 151th since his arrival at Real Madrid!
The first chance to score appeared early in the game, as Callejón striked Granada's goal with just the goalkeeper in front of him and still less than 4 minutes on the clock. For a few moments everyone got the impression that Real Madrid was decided to impress and charge forward since the beginning, but soon the game has slowed down and goalscoring chances very rarely emerged from the Merengues attacking plays.
Nonetheless, Real Madrid got the lead close to the 26th minute and it was Cristiano Ronaldo who finally scored his first goal in La Liga this season, but also his 150th goal for Real Madrid since he joined the Merengues in 2009. Callejón, who had missed his chance earlier in the game, this time assisted Ronaldo for a quick run already inside the area and the Portuguese forward striked with conviction using his left-foot, making the ball get past between Granada's goalkeeper legs. Not many effusive celebrations came off from that goal, but the important was that Real Madrid had taken the lead and could now go after the second goal with less pressure on their shoulders.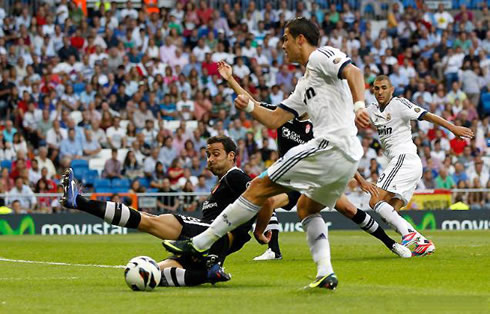 No more goals were scored until half-time and Real Madrid's performance was surely far from convincing despite the 1-goal advantage. José Mourinho decided to make some changes and replaced Callejón for Angel Di María, in a clear attempt to put more speed upfront and give a sign to his players that he wanted a faster pace from the Merengues game.
It wouldn't take too much time for Di María to have an impact on the game, as the Argentinian controlled a ball near the midfield line around the 54th minute and quickly sprinted towards Granada's area. The former SL Benfica player spotted Cristiano Ronaldo escaping his marking and made a well-timed pass for his teammate to finish the play. Ronaldo's first attempt got saved by Granada's goalkeeper, but he was quick to react and had a second chance from a rebound, tapping in the ball to the back of the net, without much difficulties.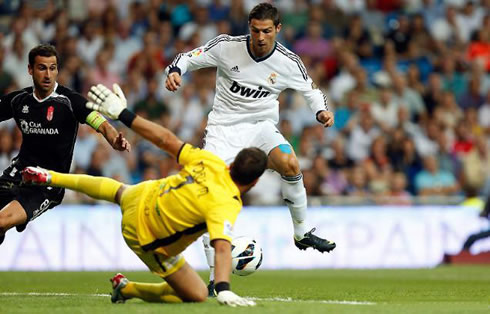 Near the 60th minute, Ronaldo dribbled Borja Gómez but suffered a knock on his left leg muscle, which clearly left him in pain. The Spanish defender was shown the second yellow card and the corresponding red card, but Ronaldo didn't seem to have recoved from that hit anymore, as he ended being replaced by Gonzalo Higuaín just four minutes later. The injury shouldn't be serious, but there will be medical reports updates later tonight and tomorrow.
With the game virtually sealed already, but with Granada playing at the Santiago Bernabéu with one man down, it was expected that Real Madrid would have gone after a third goal relentlesly. The Merengues naturally increased their control over the game, but only found the path to the goal for one more time, after a good attacking play where Higuaín seized to bury his chance. Angel Di María combined with Mesut Ozil on the center, allowing the German midfielder to find Benzema on the left, with plenty of space to either cross or cut inside to strike. The Frenchman went with the first option and made a low cross to Gonzalo Higuaín on the far post, who simply had to tap-in the ball towards an empty net. With the 3-0 on the scoreline, there was not much left to be played and Real Madrid will definitely be happier with the result than with their own performance.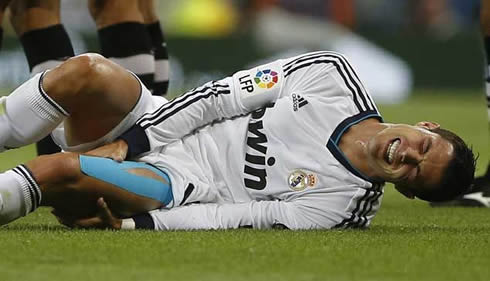 Real Madrid line-up vs Granada:
Goalkeeper: Iker Casillas
Defenders: Marcelo, Pepe, Sergio Ramos, Arbeloa
Midfielders: Khedira, Xabi Alonso, Modric
Attackers: Callejón, Cristiano Ronaldo and Benzema

Match stats provided by www.ronaldo7.net

3

Goals

0

-

Shots

-

-

Shots on goal

-

-

Corner kicks

-

-

Fouls commited

-

-

Yellow cards

-

-

Red cards

-

-

Ball possession

-
Cristiano Ronaldo will now join his Portuguese teammates, as they will be starting their qualification stage for the 2014 World Cup in Brazil. This Friday (07-09-2012), you can watch Luxembourg vs Portugal, Holland vs Turkey, Moldavia vs England and Brazil vs South Africa, all matches provided from our football live streams section.
Sources: ronaldo7.net / foxsports.com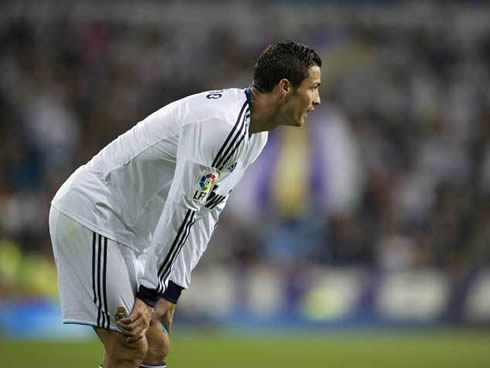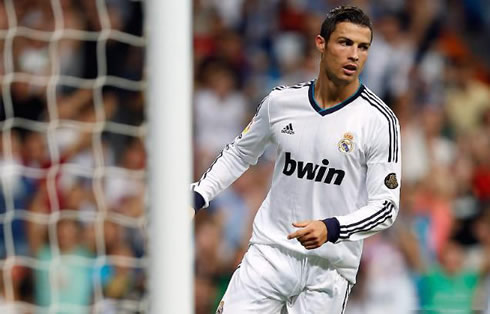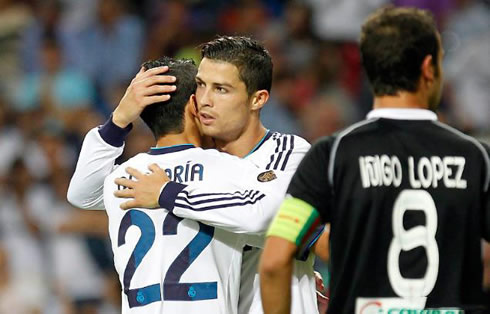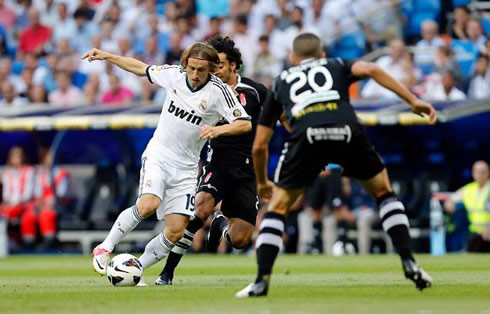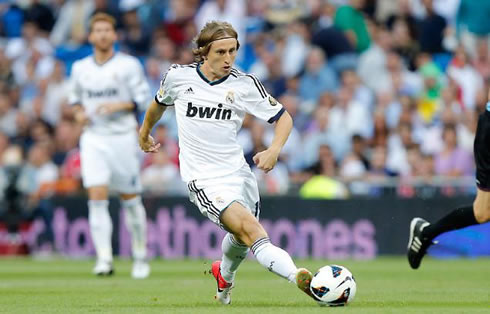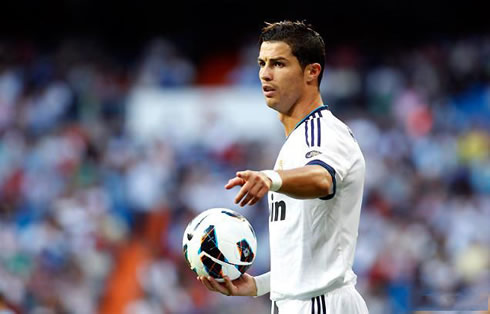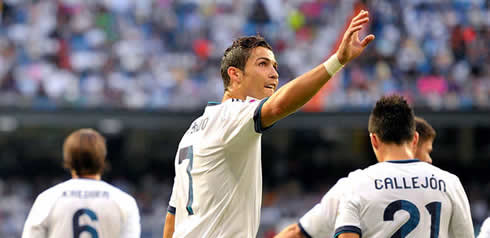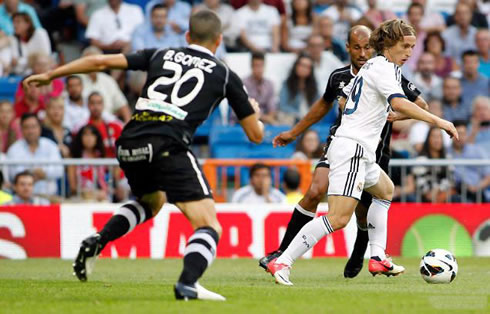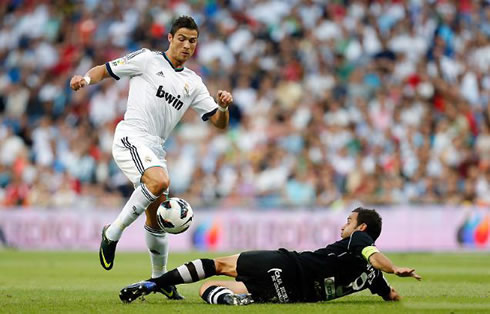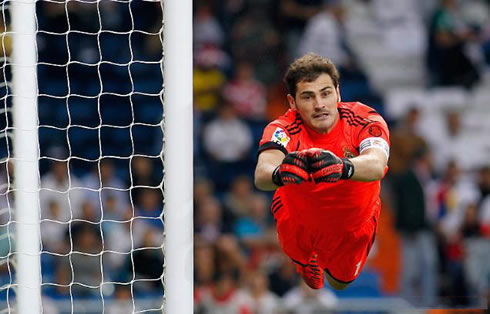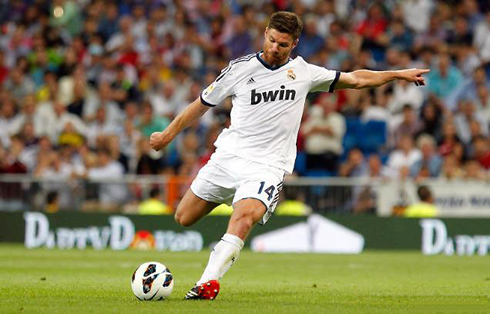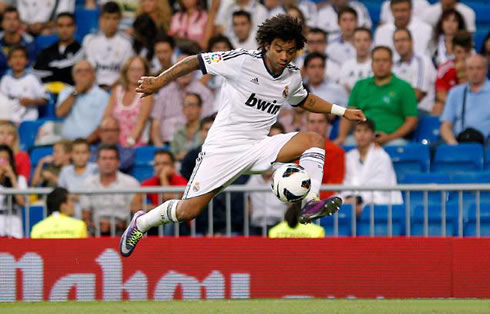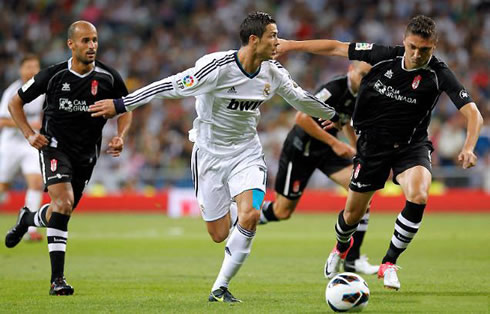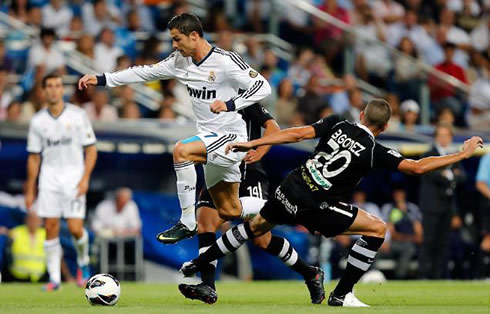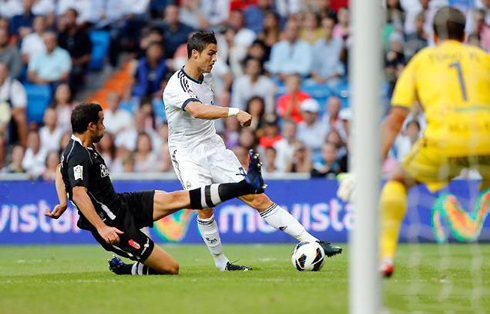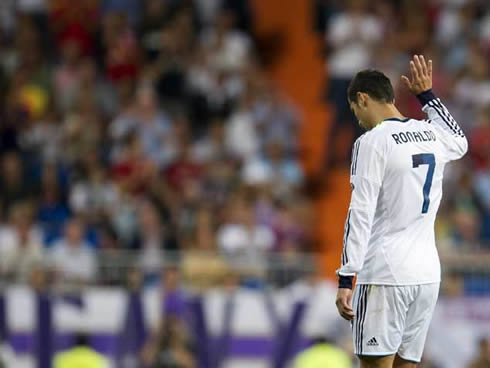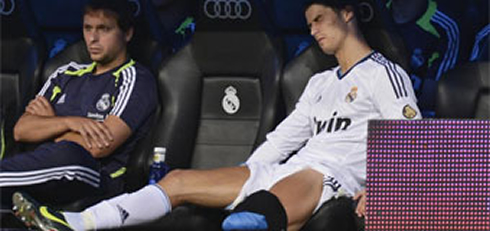 comments powered by